Starring Keyshia Cole as herself in Lifetime's 'Keyshia Cole: This is My Story, the narrative gives us a glimpse into the life of the multiple Grammy award nominee, from her early days in Oakland discovering and perfecting her musical talents to her dealing with familial troubles, including her complicated yet heartwarming relationship with her mother, Frankie Lons. Apart from her professional journey of becoming a multi-platinum-selling recording artist and television personality, it is also a tale of childhood trauma, dealing with different tragedies, the complexity of love, and persevering through all the obstacles that come one's way to become the best version of oneself.
Directed by Manu Boyer and D'Angela Proctor, the drama movie, besides Cole, features impressive onscreen performances from the likes of Debbi Morgan, Cindi Davis, Brittney Level, Aspen Kennedy, Alfred E. Rutherford, and Douglas Dickerman. Given the inspiring theme of following one's dreams and the fact that Keyshia Cole achieved hers in real life, it is natural for viewers to wonder if 'Keyshia Cole: This is My Story' is based on true events or not. Is the same question bothering your curious mind? Well, how about we find out about it in detail together?
Is Keyshia Cole: This is My Story a True Story?
Yes, 'Keyshia Cole: This is My Story' is based on a true story. Since it is a biopic about Keyshia Cole, which includes her early days and her rise to fame, the screenwriter Angelica Chéri based the screenplay entirely on the life of the musician, seemingly except for some dramatized portions. Previously, Chéri has worked on the script of 'Godfather of Harlem' and 'Highway to Heaven.' So, with her writing prowess and enough experience in the industry, she was able to take Keyshia Cole's life story and turn it into a realistic as well as gripping screenplay.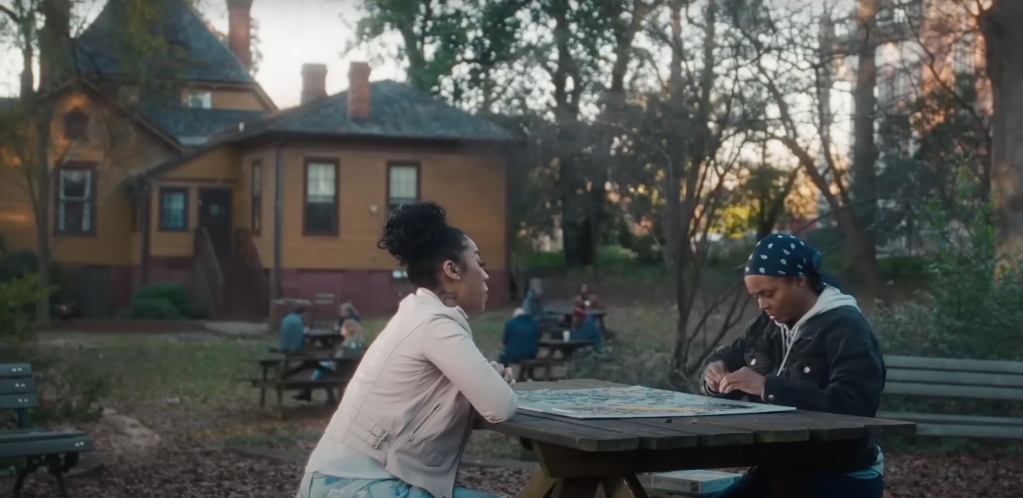 Born on October 15, 1981, in Oakland, California to Francine "Frankie" Lons and boxing trainer Virgil Hunter. Just at the age of two, Cole was adopted by family friends Leon and Yvonne Cole as her biological mother was struggling with alcohol and cocaine addiction. She tried to reconnect with Frankie when she got a bit older, but to no avail as their relationship was far from ideal, which is portrayed aptly in the Lifetime film. Moreover, she received disappointment from her sibling, Neffeteria Pugh, as she betrayed her on multiple occasions.
In an interview with Hollywood Unlocked in December 2019, Cole opened up about her familial relationships and the childhood trauma she suffered. She recalled, "I haven't experienced that (the feeling of family) from my biological family at all. Nothing that I did was enough, period. And when you're in foster care and you don't have your real family there for you, you will try to do everything in your power to make my biological sister happy and nothing worked." These are some of the many complexities and struggles that Keyshia faced during her early days.
At the very tender age of 12, Cole got her first taste of the music industry, and six years later, she moved to Los Angeles to pursue a music career. During that period, Cole started to collaborate with up-and-coming artists from her native Bay Area and started catapulting herself to fame slowly and steadily. Her journey from the ordinary early days of her life, dealing with the complicated relationship with her alcohol and cocaine-addicted mother, to her rise to stardom and fame, and many things in between are explored in a true-to-life fashion in 'Keyshia Cole: This is My Story.' All in all, we can come to the conclusion that the Lifetime biopic does justice to the life story of Keyshia Cole by giving the audience a detailed account of her real-life events.
Read More: Where Was Lifetime's Keyshia Cole: This is My Story Filmed? Who is in the Cast?