Lifetime's 'Kidnapping in the Grand Canyon' is a thriller drama film that centers upon two best friends who go hiking to the Grand Canyon. They hire an experienced hiking guide to ensure their journey is smooth. However, instead of making their life and hike easier, the hiking guide turns their trip into a nightmare when he brings them to a secluded place in the name of an off-rail adventure and holds them captive.
Now, the two friends must fight against man and nature if they want to make it out of the canyon alive. Featuring impressive onscreen performances from talented actors, including Gina Vitori, Philip Boyd, Katrina Rosita, and Ryann Wawro, the Lifetime movie highlights some true-to-life themes, including kidnapping and the consequences of trusting a stranger. Thus, it is natural for you to pose the question — Is 'Kidnapping in the Grand Canyon' rooted in reality or not? Well, allow us to eliminate your curiosity once and for all!
Is Kidnapping in the Grand Canyon a True Story?
Yes, 'Kidnapping in the Grand Canyon' is based on actual events, as claimed by the network. Nevertheless, the credit for bringing the amalgamation of real incidents to the screen goes to the screenwriters and filmmakers. They supposedly made the most of their creative minds, brilliant writing skills, and experience in the industry to use real-life events as inspiration and weave the enthralling yet realistic screenplay for the Lifetime thriller.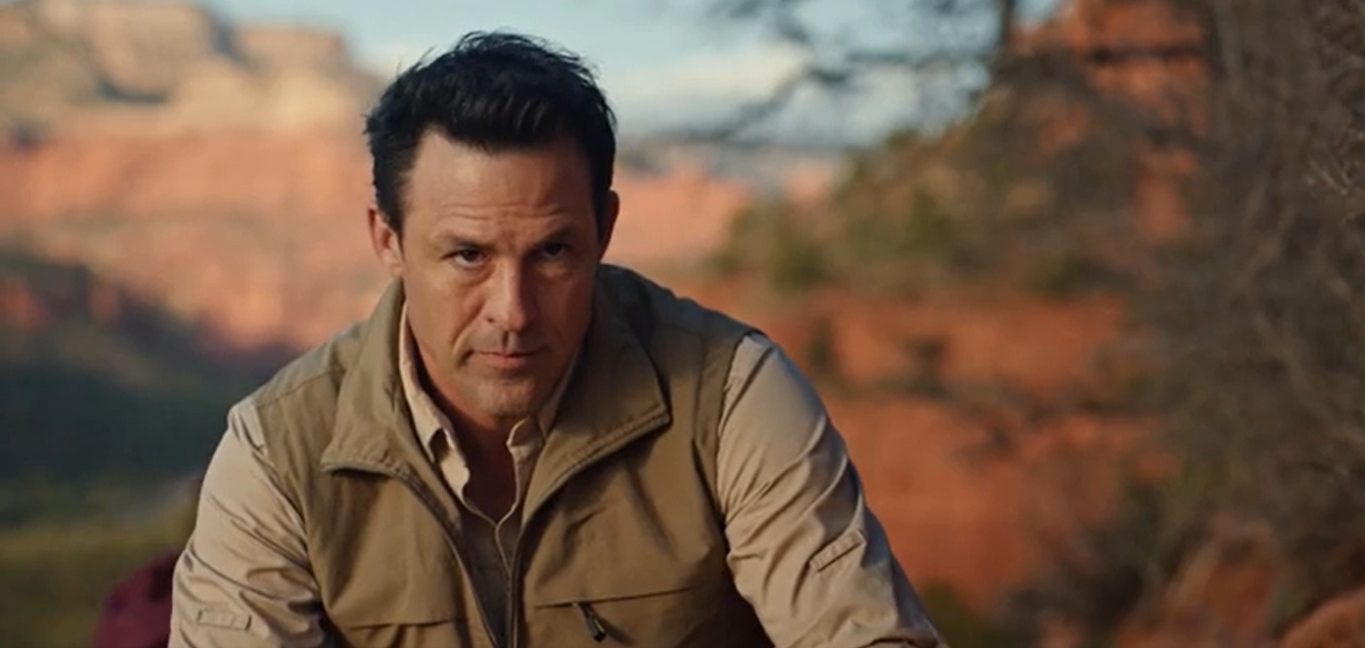 As unfortunate as it seems, similar cases of kidnapping or going missing during hiking do tend to take place every now and then in different parts of the world. For instance, in April 2023, a Connecticut woman named Patricia Wu-Murad, an experienced hiker, went missing while hiking Japan's Kumano Kodo trail. When she was reported missing, her family and authorities launched a desperate search to find her.
The fact that the predominant theme of kidnapping during a vacation has been explored in several other film and TV projects also makes you wonder whether or not 'Kidnapping in the Grand Canyon' is rooted in reality. One of the aptest examples has to be that of the Richard J. Diaz directorial, 'Kidnapped.' Starring Hattie N. Smith, John Branch, and Melissa Dorsey, the narrative follows Samantha Clemonte, who goes on a European vacation with her friends. What is supposed to be a relaxing and fun vacation becomes a nightmare when she gets kidnapped and held for ransom.
Several aspects of the two movies in question are similar, including the protagonists getting kidnapped while away from home and held captive. Considering all the factors mentioned above, it would be safe to say that given the realistic themes, 'Kidnapping in the Grand Canyon' is a perfect mix of true events and some fictional elements.
Read More: Is Lifetime's Vanished in Yosemite Based on a True Story?