Lifetime's 'My Best Friend The Baby Snatcher' is a thriller movie that follows two best friends, Eve and Penelope, who become pregnant simultaneously, making their bond even stronger. However, there is a shift in the dynamics of their close friendship when Eve suffers from an unexpected miscarriage. After this tragic incident, she loses her mind and allows jealousy to take over her decisions, leading to her becoming a murderous baby snatcher. Now, Penelope must do everything she can to fight for her family's safety.
Originally titled 'Baby Dust,' the thriller film is part of Lifetime's 'Don't Mess With Mommy' series and features impressive onscreen performances from Jennifer Taylor, Matthew Lawrence, Adrienne Thomas, Paul London, Donna Lawrence, and Anna Damergis. The two predominant subject matters explored by the movie are miscarriage and jealousy, which are rooted in reality. Hence, it is only natural for many of you to wonder whether 'My Best Friend The Baby Snatcher' is an authentic tale based on actual events. Well, luckily for you, we have gathered all the details about the same!
Is My Best Friend The Baby Snatcher a True Story?
No, 'My Best Friend The Baby Snatcher' is not based on a true story. Instead, the intriguing storyline is the product of the combined efforts of Anna Damergis, Donna Lawrence, and Tim Schaaf, who utilized their innate penmanship and years of experience in the industry. However, since there are realistic themes involved in the movie, it is possible that the three screenwriters got influenced by some real-life cases of miscarriages or baby snatching.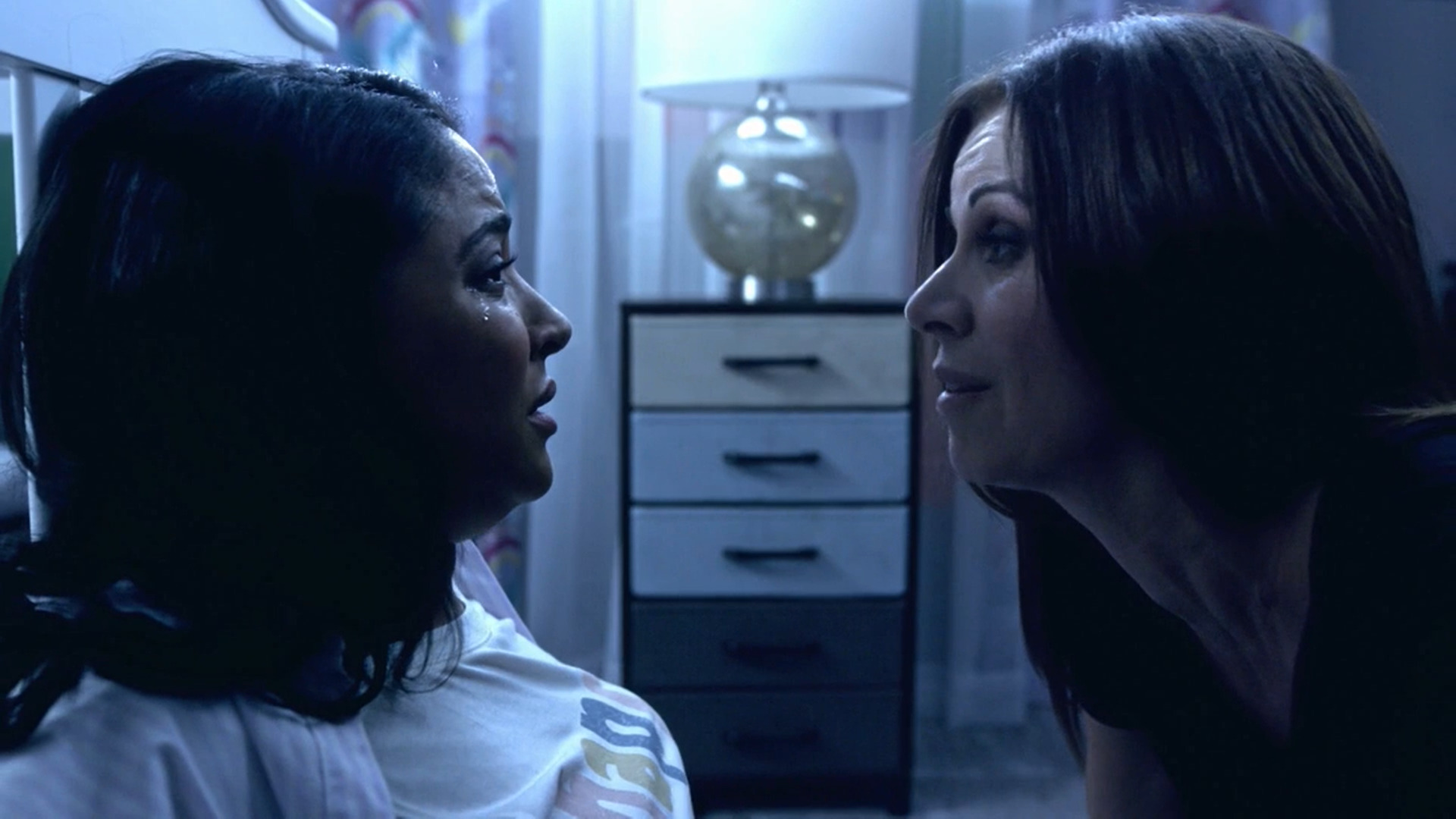 Take the case of Magen Fieramusca of Texas, who was arrested in December 2019 under the suspicion of murdering her friend Heidi Broussard and kidnapping her newborn daughter. While the victim's body was found in a car at Magen's house in Houston, the baby was found well and alive at the same place, after which she was reunited with her father. In February 2023, the Texas woman pleaded guilty to the 2019 murder charge and was sentenced to 55 years in prison.
Another similar real-life case that would make you connect it to the events in the Lifetime movie is the 2011 case of Kassandra Toruga. In February 2011, the Arizona teen was arrested after setting fire to her pregnant friend's bedroom closet to steal her unborn child. When they arrived at the crime scene, the authorities caught her red-handed as she was found with two large butcher knives, diapers, scissors, and baby clothes. 1
8-year-old Kassandra, who reportedly had a history of schizophrenia, allegedly not only plotted to murder her pregnant friend but also perform a cesarean section herself and claim the baby for herself. Furthermore, the themes of miscarriage and deception have been explored in numerous movies and TV shows. This is another reason you might find 'My Best Friend The Baby Snatcher' rooted in reality. For instance, one of the aptest examples has to be that of the 1992 psychological thriller movie 'The Hand That Rocks the Cradle.'
The Curtis Hanson directorial revolves around the death of Mrs. Mott's husband and her eventual miscarriage, after which she decides to infiltrate the family's household responsible for her losses by posing as a nanny. As you can see, there are quite a few similarities in the characters of Mrs. Mott and Eve in 'My Best Friend The Baby Snatcher.' Thus, we can reiterate that despite having several realistic themes and elements, the Lifetime thriller is nothing but a work of fiction.
Read More: Where Was Lifetime's My Best Friend The Baby Snatcher Filmed? Who is in the Cast?