Helmed by Asia Youngman, Lifetime's 'The Hillsdale Adoption Scam' is a thriller drama movie that revolves around Bethany and her husband, Terrence. The couple already has a daughter named Mila and pines for another child to complete their family. They look forward to adopting their foster son, yet things fall apart when his biological mother decides to take him back. The couple is shattered since they cannot conceive, but when a pregnant woman named Georgia seeks their refuge, they finally see some hope. While Terrence is skeptical about the stranger at their doorstep, his wife goes all in to help her find a job and accommodation.
However, Bethany soon realizes that Georgia is not who she claims to be and has sinister secrets and dangerous motives. The Lifetime movie's riveting narrative is complemented by the powerful performances of actors like Keshia Knight Pulliam, Danika Frederick, Michael Strickland, and David Tomlinson. Besides, the shockingly lifelike portrayal of private adoption procedures and how people misuse them makes one wonder if 'The Hillsdale Adoption Scam' depicts actual incidents. If you are curious about the same, let's find out more, shall we?
Is The Hillsdale Adoption Scam a True Story?
Yes, 'The Hillsdale Adoption Scam' is partially based on a true story. A part of Lifetime's 'Ripped From the Headlines' series, writer Justin D James seemingly penned the original screenplay inspired by real-life instances of scams in the adoption industry. Having previously shown his skills in the movie 'Deadly Girls Night Out,' he likely drew references from his research about the topics explored in the Asia Youngman directorial.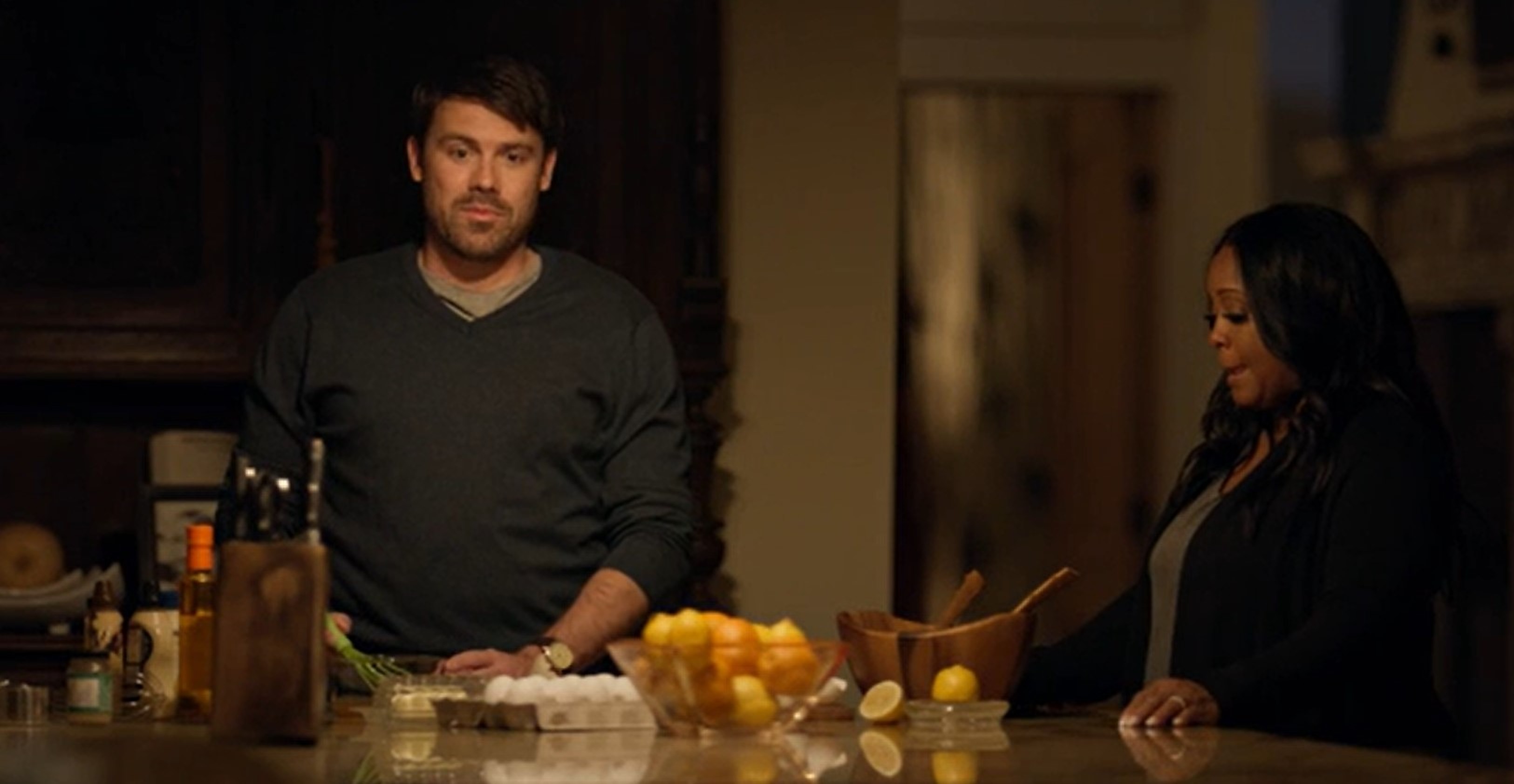 Unfortunately, adoption fraud is not unheard of, as many parents desperate for a child often turn to private adoption after not getting any favorable responses from adoption agencies. Take the example of an Ohio couple, Breanne and Greg Paquin, who decided on a private adoption after failing to have a child. Hence, they connected with a pregnant Houston woman willing to give her child for adoption on social media. The Paquins ran background checks, verified the woman's identity through a lawyer, and footed her medical bills of around $9000 over the next few months.
However, when Greg and Breanne flew to Houston in December 2021 to meet the woman and bring home their baby son, they realized she had conned them and was allegedly not even pregnant. Naturally, the couple was heartbroken at having their hopes shattered and their kindness exploited, yet not much could be done to help them. Another startling instance has to be that of Gabby Watson, a woman who claimed in 2020 that she had allegedly conned 2,300 couples by pretending to be a pregnant teen mother who wished to give up her baby for adoption.
For several years, Gabby would reportedly contact 3-4 unsuspecting couples each week and lure them into believing her claims of giving them the child they badly wanted. Though she never directly took any money from them, she would make them spend thousands on travel and legal expenses. As we can see in both the cases mentioned above, private adoption is a hazardous process, and several innocent people are scammed only because registered adoption agencies have long waiting lists or fail to help them find sources for adoption.
Keshia Knight Pulliam, who essays Bethany in the movie, shared how it sheds light on the potential dangers of private adoption. In an interview with UPI, she said, "Make sure you use a reputable agency. People have had this experience." Albeit, the actress also stated that the Lifetime thriller depicts how emotionally challenging adoption can be for parents, especially when a biological mother refuses to give up the child at the last moment. Still, she hopes it doesn't discourage parents who plan to adopt a baby.
"Different states have different laws regarding a period in which the biological parent [must] make their final decision. But the end of it is an unimaginable love of a little human being…the film also gives a lot of hope. I would encourage anyone who's looking to adopt because it's an amazing thing," Pulliam said. Interestingly, the actress divulged in another interview how she extensively researched adoption and the foster care system while preparing for her role. Moreover, since she was pregnant when filming, she related to her character's emotional turmoil on a deeper level.
Ultimately, 'The Hillsdale Adoption Scam' is a fictional depiction of several real-life experiences of people who have been cruelly deceived just for turning to private adoption to fulfill their dream of having a little one. The writer has used his observations of society and carefully detailed research to create a compelling story that not only educates the audience about the dangers of such situations but even strikes an emotional chord through the agony felt by the protagonists.
Read More: Where Was Lifetime's The Hillsdale Adoption Scam Filmed? Who is in the Cast?