If there's one thing absolutely nobody can deny, it's that Lisa Horne and Brian Okoye's stint in Netflix's 'The Ultimatum: Marry or Move On' season 2 is one for the books owing to the pure drama. After all, despite the fact they featured in merely 2¼ episodes, there were many tears, a few blown-out arguments, a face push/slap, a sore walk-out, and a pregnancy announcement between them. So now, if you simply wish to learn more about their relationship — with a specific focus on their background, their experiences, as well as their current standing — we've got the details for you.
Lisa and Bryan's The Ultimatum Journey
Although it's unclear precisely when Lisa first came across Brian, we do know they started off as close friends before evolving into friends with benefits until the former realized she wanted more. This strong-willed North Carolina resident thus issued her lover an ultimatum around six months later, driving him to choose between love or friendship for good, and he obviously chose the former. That's when they both also had a beautiful realization — she pushed him to be the best version of himself, plus he genuinely cared for her minor daughter from a previous relationship.
However, Lisa and Brian's connection has not been without hurdles; there have been communication problems, outright truth issues, and pure timing incompatibility at almost every step of the way. "We love each other; our families love each other, so it's kind of like, 'What are you waiting on?'" the former unabashedly expressed in the series at one point prior to adding, "I feel confident he's going to propose [by the end of this experiment] because I don't think he's ever been put in a position to where he truly felt he was going to lose me."
On the other hand, 28-year-old Brian stated that despite the fact he does love his 3-years elder girlfriend, he first wants to ensure he's financially stable before taking the next step to build a family. That's primarily because he, just like Lisa, does want to have children and leave behind a legacy — something he'd admitted to Jeriah "Riah" Nyree too while getting to know her as part of this adventure. Though little did he realize his simply following the core notion of this show would quickly become too overwhelming for his original partner.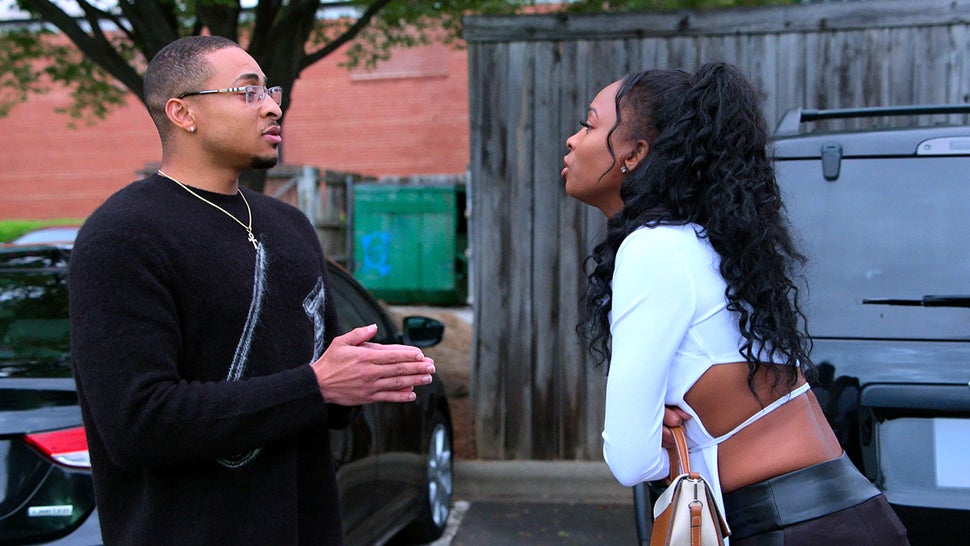 Lisa actually grew so jealous around day two that she unapologetically interrupted Brian's conversation with Riah prior to deciding enough was enough and walked away after pushing his face in. This was when real drama ensued; once he followed her out, she began shouting at him despite the fact she was the one who'd brought him here with another ultimatum knowing full well what the experience compromised. Nevertheless, the business/finance analyst turned entrepreneur didn't raise his voice at her for even a second — he tried to get his point across while remaining quite stoic but to no avail.
Yet then the couple continued their participation in this process as if nothing had happened, only to suddenly pull out by the end of the week upon discovering Lisa was pregnant with Brian's child. "I'm surprised, you know, I'm very surprised…" the latter said upon hearing the news. "But I'm happy. I'm super happy… I'm going to be a dad; that's crazy. This changes a lot, but I don't think it changes how I think about marriage right now. I think it complicates things for sure. Even more. I've learned a lot about myself… and I want to be a better person for [Lisa] and for what's to come," which she echoed.
Do Lisa and Brian Really Have a Child Together?
Considering the fact 'The Ultimaum' season 2 was filmed in October-November of 2022, it's highly likely Lisa's due date was in July, and she has since welcomed a beautiful baby with Brian by her side. However, because neither the Business Executive/Philanthropist nor the Spiral World marketing agency founder has confirmed or denied anything as of writing, we can't be sure what their standing is.
Yet, from what we can tell, both Lisa and Brian's social media platforms do indicate the former was indeed pregnant, plus she's still happily, romantically involved with her long-time beau of (now) three years. That's because while they mutually follow one another, neither has been as active online in the past few months as they once were and then there's the fact the recent rare images the former has shared either don't show her entire body or hide her belly, as seen above.
Read More: Are Riah and Trey From The Ultimatum Still Together?