Portrayed by David Walton, Lucas Weston is an important supporting character in the third season of 'Power Book II: Ghost.' He is an uncle of Brayden Weston and a high-ranking executive of the family-owned financial firm Weston Holdings. Initially, his support for Tariq joining their firm as an intern depicts him in a positive light. As the season progresses, aspects of his character are gradually revealed. He appears to be a harsh taskmaster, demanding the very best out of his subordinates. It is eventually revealed that he has turned Weston Holdings into a Ponzi scheme without his older brother's knowledge. If the recent events have made you wonder whether Lucas is dead, we got you covered. SPOILERS AHEAD.
Is Lucas Weston Dead?
Yes, Lucas Weston is dead in the third season of 'Power Book II: Ghost.' Earlier in season 3, Brayden discovers that his uncle is secretly running a Ponzi scheme, and Keke Travis knows all about it. Lucas forces Brayden to keep silent, revealing he knows about his and Tariq's drug operation on Wall Street.
In episode 9, Tariq meets up with Rashad to ask him whether he can arrange green cards for Obi's family, so he will earn additional time from the latter. Having heard about Weston Holdings' shady dealings, Rashad asks Tariq about it. Although Tariq denies it, Rashad sees through the lie. With the help of Harper Benett, he finds a man who has evidence of Weston Holdings' wrongdoings. Rashad knows that if he takes down Wall Street, he will be seen favorably by the voters. Soon, SEC launches an investigation against Weston Holdings, and Lucas flees, prompting Brayden to tell his father at least part of the truth. He omits everything about his and Tariq's drug operation and paints Keke as innocent.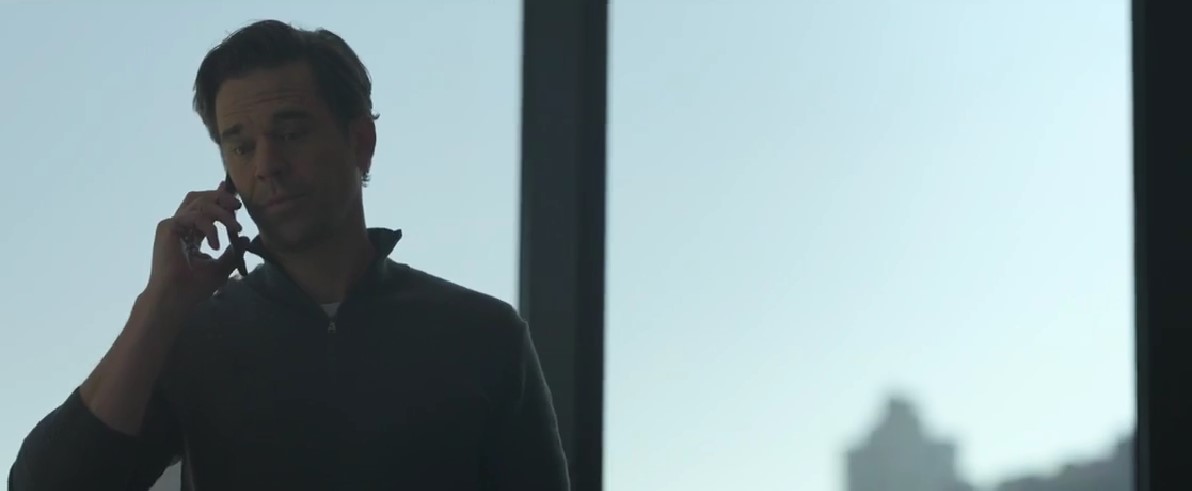 When Brayden meets up with Tariq, the latter tells him he has no choice but to kill his uncle. Remembering that his father wants to help Lucas even after this betrayal, Lucas is initially indecisive. However, after his father's arrest, he convinces Keke to tell him where his uncle is. Although Keke is reluctant, she remembers that Lucas has also betrayed her.
Facing arrest, Lucas reaches out to Rodriguez and Sullivan's team. In exchange for immunity in the Ponzi scheme case, he offers them all the information they want on Brayden and Tariq's fledgling drug empire on Wall Street. After learning his uncle's whereabouts from Keke, Brayden tracks down Lucas and urges him to admit his guilt and then leave America for a country that doesn't have an extradition treaty with America. But Lucas refuses, as he has no intention of leaving behind the luxury life he enjoys in the United States. He even states that he intends to get Brayden arrested on the drug case and his father arrested on the Ponzi scheme incident. This prompts a sudden reaction from Brayden, who pushes Lucas off the balcony to his death. Tariq had someone follow Brayden and arrives in front of Lucas' building to kill the man. But before he can go up, Lucas' body falls to the ground, prompting Tariq to leave immediately.
Did David Walton Leave Power Book II: Ghost?
With his character dead, it is safe to assume that Walton has left 'Power Book II: Ghost.' Walton is a well-known actor who has been active in the industry since 2002. Some of the characters he has portrayed are Liam Connor in 'Cracking Up,' Vance in 'Perfect Couples,' Pete Riggins in 'Bent,' Will in 'About a Boy,' Sam in 'New Girl,' and Colton Cutler in 'A Million Little Things.' Announcing his involvement in the series, Walton wrote on Instagram in March 2023, "Wrapped this show last July. It's an absolute ratings juggernaut and filled with the loveliest most talented people."
Read More: Is Evelyn Castillo Dead? Did Luna Lauren Velez Leave Power Book II: Ghost?