A sequel to the 2018 anthology film 'Lust Stories,' Netflix's 'Lust Stories 2' is a collection of four short film segments directed by four acclaimed Indian filmmakers. They have crafted four masterful stories highlighting the various facets of lust, desire, relationships, and intimacy. The impactful narratives are brought to life by a stellar ensemble comprising actors like Kajol, Neena Gupta, Vijay Varma, Tillotama Shome, and Mrunal Thakur.
Given the realistic portrayal of socially relevant themes like domestic abuse, sexual pleasure, and pre-marital sex, as well as the relatable everyday protagonists, the audience is bound to wonder if any of the four stories depicted in 'Lust Stories 2' are based on actual events or people. In case you're curious about the same, here's what we found!
Is Lust Stories 2 Based on True Stories?
No, 'Lust Stories 2' is not based on true stories. Instead, all four stories are the brainchild of the four directors, R. Balki, Konkona Sen Sharma, Sujoy Ghosh, and Amit Ravindernath Sharma, who have created four powerful stories from their real-life observations and ideologies. In fact, each filmmaker put in a lot of research to develop their characters and place them in realistic settings. For instance, Amit, who directed the segment 'Tilchatta,' elaborated on his writing process in an interview with Filmfare.

"A lot of research went into the kind of characters they are playing, how they carry themselves, and whether they have money. As people and emotional beings, how do they look at life? How do people look at them? All that research was done while writing the script. So a lot has gone into the writing in terms of characterization of each and every character. Detailing was the key here. Even if a scene needs a fly, it was all very important," said Sharma. Nevertheless, although the anthology film is a work of fiction, it delves into the true aspects of modern relationships and the problems that plague them.
For instance, 'Tilchatta' itself depicts the harsh realities of domestic violence and sexual assault, two social evils which have an alarming number of daily cases to their credit. Moreover, the anthology film aims at delivering a female perspective on pleasure and sexuality through its strong and unique female characters. Expanding on the same in another interview with Lifestyle Asia, actress Neena Gupta stated, There are two things taboo in our country – women and sex! Women can't talk or think about their pleasure vis-à-vis sex. But the time has come for them to be aware that pleasure is not a sin. The story softly touches upon an extremely sensitive issue that we as women face in society."
On the other hand, actress Tilotamma Shome shared, "The film normalizes desire. It pushes the message of the first 'Lust Stories' and also regularizes what's so human across classes and cultures. We aren't comfortable seeing what lies beneath the iceberg. But most of life is made of things that we don't obviously see. Guilt, pleasure, lust, fear, hopes – these are all unseen emotions. The series is about the courage to see it all because it exists."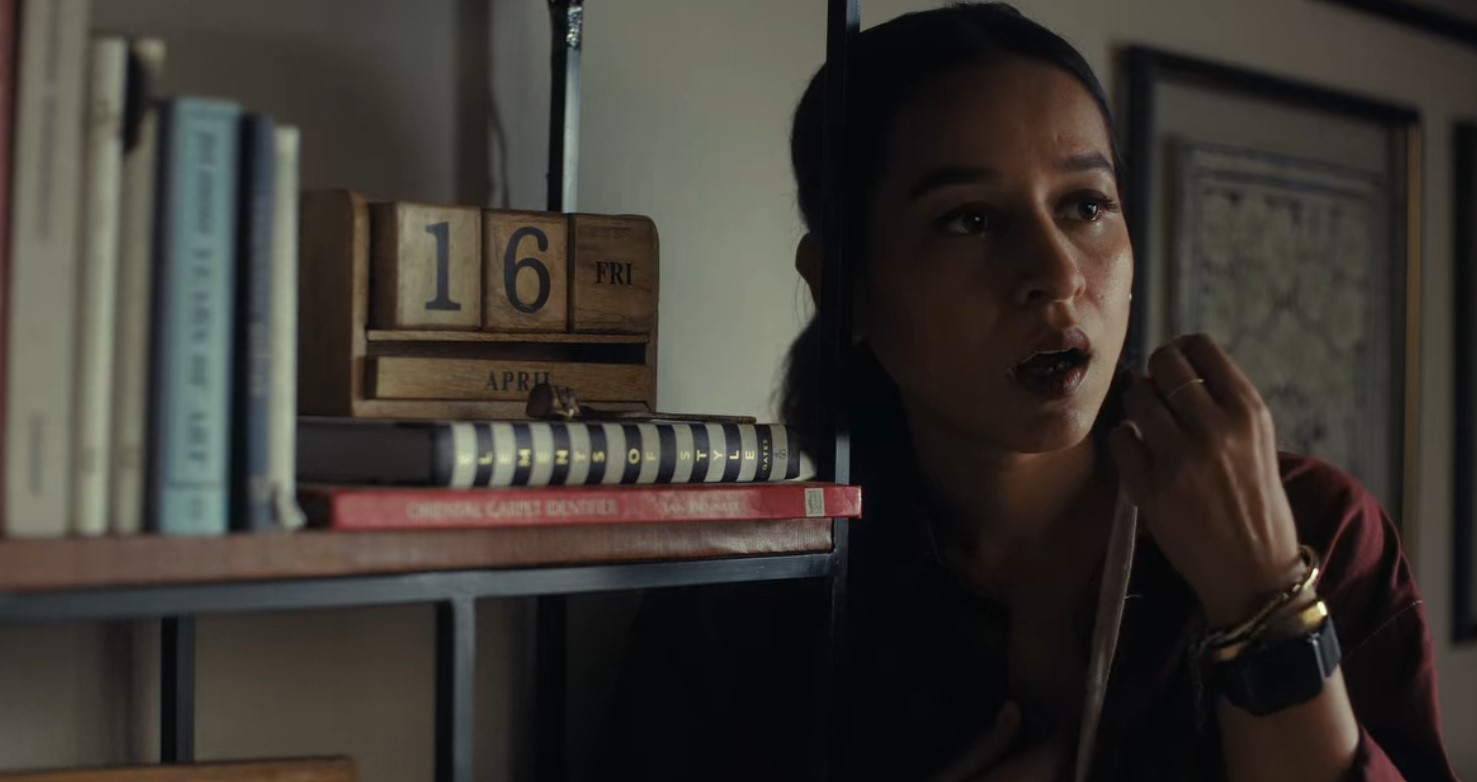 Meanwhile, Konkona, the director of 'The Mirror,' shared her experience developing the story and added, "It was challenging to write and direct a story that has lust as its theme. But one-dimensional lust can get boring. So it's great to bring some other elements into the narrative. We have an intersection of classes, an interaction between two different sectors of society juxtaposed with lust in the film. Also, talking about lust without necessarily showing it is also a challenge."
Actress Amruta Subhash added, "I hope audiences, especially women, feel a sense of freedom. Lust, sex… these concepts are still not openly discussed in many households. The fact that women are also human beings, who need sexual pleasure, is not easily acknowledged. The story validates certain feelings that women could have, like, 'I am feeling it, and it's okay' and 'I'm not a bad woman if I feel this way.' Hence, while 'Lust Stories 2' is not based on actual incidents, it has tried to encourage conversation about real-life taboo topics, like pre-marital sex, female pleasure, and domestic violence.
Read More: Lust Stories 2 Ending, Explained