A taste of the idyll, Netflix's 'Lust Stories' follows the infantile stories of sexuality in the proverbial expanse of domestic places. With desires and dreams at its epicenter, the anthology movie helmed by filmmakers Karan Johar, Zoya Akhtar, Dibakar Banerjee and Anurag Kashyap highlights the stories of four women who come to terms with their sexuality in different settings.
The movie features compelling performances by Radhika Apte, Bhumi Pednekar, Kiara Advani, Manisha Koirala, Vicky Kaushal and Sanjay Kapoor. As the characters emerge from the cocoon of their internalized beliefs and find solace in the burgeoning exploration of love and desire, a number of dramatic situations follow. So, if you are equally enthralled by the evocation of yearning, here is a list of similar movies. You can watch several of these movies, like 'Lust Stories' on Netflix, Hulu, or Amazon Prime.
8. Unpaused (2020)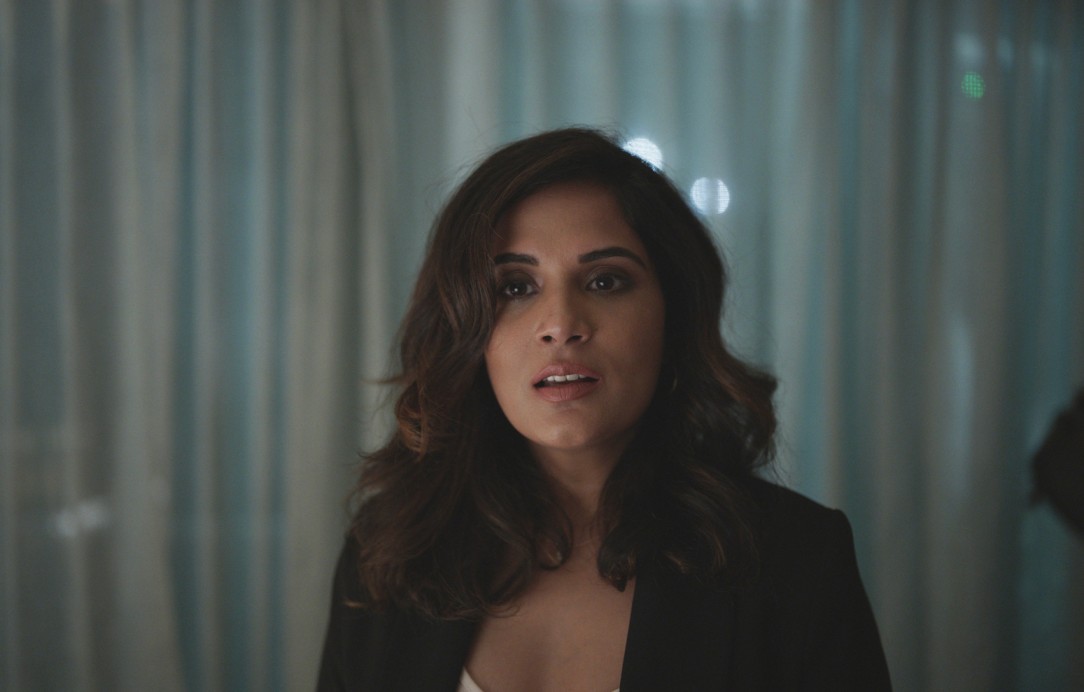 Warped in the devastation brought on by the Covid-19 pandemic, 'Unpaused' unravels the themes of loneliness and overwhelming lingering. In the insipid rumination of the mundane, a few individuals find a way to cope through love and hope. With an ensemble featuring Gulshan Devaiah, Sumeet Vyas, Saiyami Kher, Richa Chadda, Abhishek Banerjee, Ratna Pathak Shah, Ishwak Singh, Rinku Rajguru, Geetika Vidya Ohlyan, this anthology film is directed by Raj & DK, Nitya Mehra, Nikkhil Avani, Tannishtha Chatterjee and Avinash Arun. Much like 'Lust Stories,' 'Unpaused' also dives into the tantalizing events of a love story. So, if you enjoyed watching the elicitation of love and companionship in 'Lust Stories,' then you'll find this poignant story equally pleasant.
7. Life in a Metro (2007)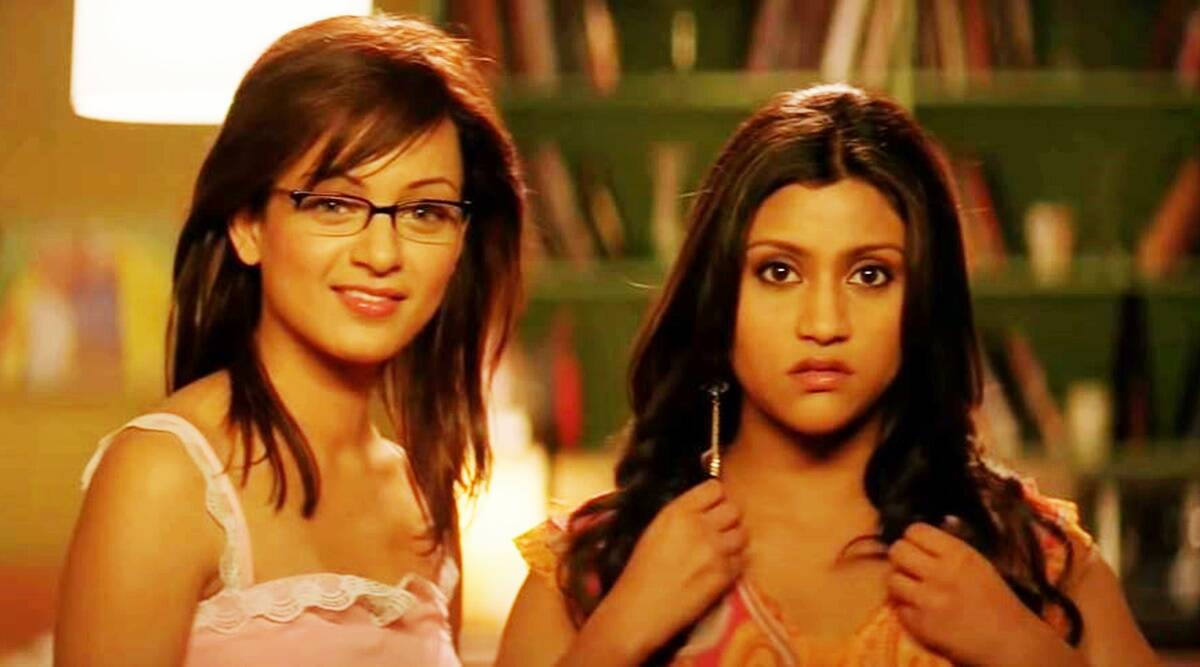 In the fast-paced metropolitan of Mumbai, lives intertwine in a series of stories. Anurag Basu's romantic drama deals with four storylines. The primary plots feature an old couple who seek a whiff of freshness in their romance, a young man whose work and manipulative boss control his moves, a newly married couple who find it hard to understand each other and a young woman who hopes to meet the man of her dreams soon. As their stories in the Maximum City intertwine, a larger narrative takes space. Elucidating the complexities of relationships, 'Life in a Metro' also illustrates the lives of people plagued with passion, romance, lust and love.
6. Water Lilies (2007)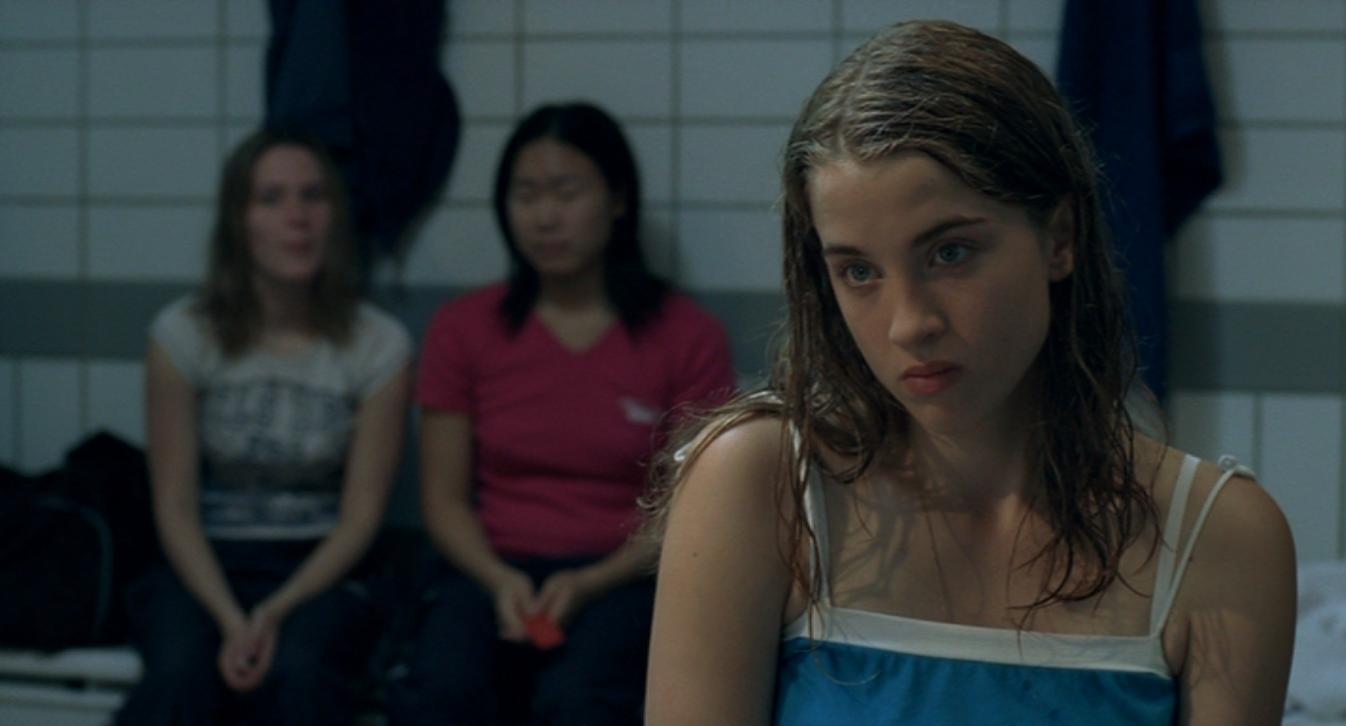 Following the lives of three fifteen-year-old girls, the movie focuses on the desires of young women. Set in the sultry summer of a French suburb, the coming-of-age film is directed by Celine Sciamma, who explores the confusion and rite of passage that demarcates a girl's entry into womanhood. As the three young girls try to navigate societal pressures and their personal desires, chaos naturally follows. With Adèle Haenel, Louise Blachère, Pauline Acquart, and Marie Gili-Pierre, 'Water Lilies' like 'Lust Stories' also looks at the themes of love and lust. So, if you enjoyed the stories of women coming out of their state of repression in 'Lust Stories,' then you'll find this unique portrayal of adolescent love equally interesting.
5. Ajeeb Daastaans (2021)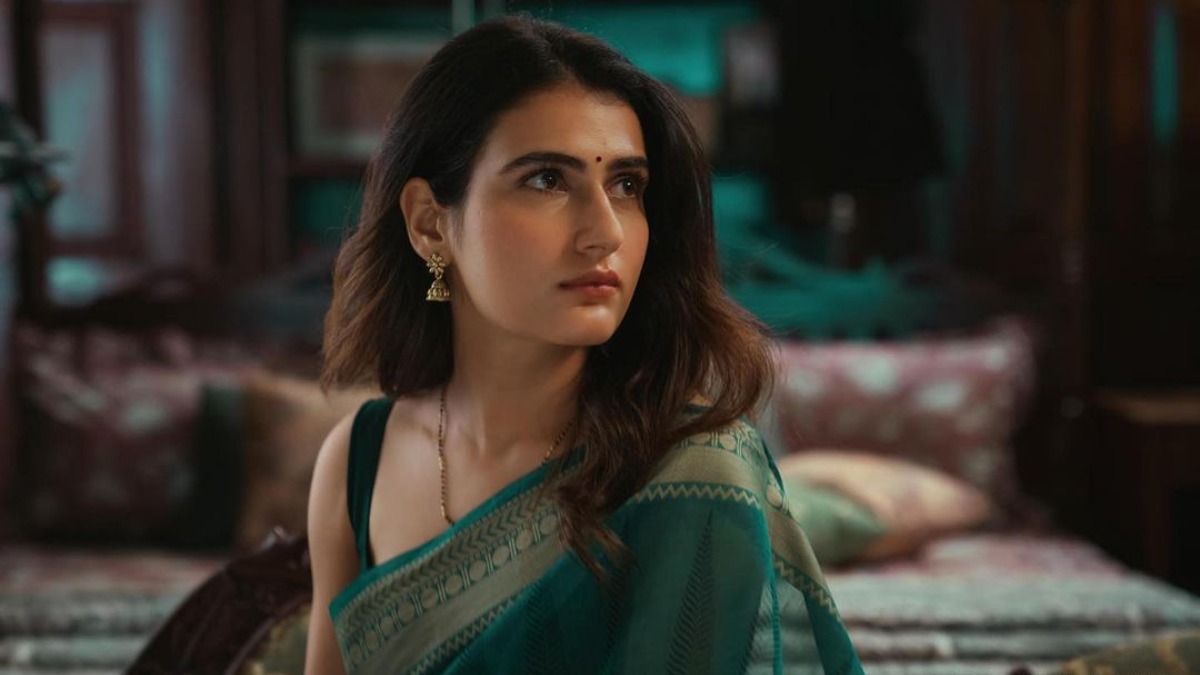 This anthology is directed by Shashank Khaitan, Raj Mehta, Neeraj Ghaywan and Kayoze Irani. The movie features four shorts that explore the familiar stories of love, betrayal, hope and trust. From an affair to illicit relations and even absent parents, the story dives into thematic axioms of gender, caste and sexuality. Diving into the torn relationships of family and partners, 'Ajeeb Daastaans' explores the heights of dysfunctional love. So, if you enjoyed the vivid depiction of society and desire in 'Lust Stories,' then you'll find this brazen depiction of eschewed love equally riveting.
4. Belle de Jour (1967)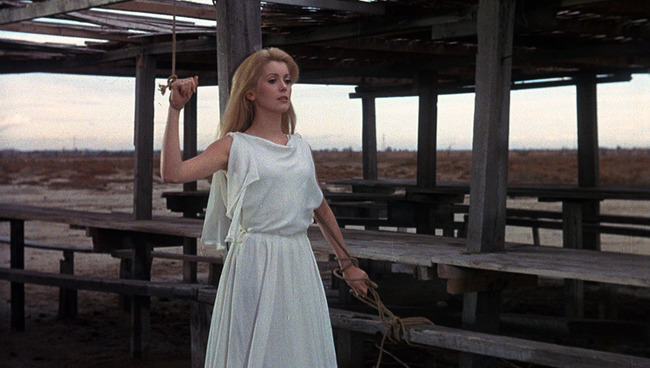 Like Megha, who finds little pleasure in her marriage, Severine is also a young housewife who seeks physical intimacy. In a twist of fate to render her fantasies complete, she starts working at a high-class brothel that leads to a number of dramatic and unbelievable situations to follow. Featuring the same trope of a sexually repressed housewife, this drama film, directed by Luis Buñuel, also looks at the core of female desire and society, making this an equally appealing movie to watch next.
3. Lipstick Under My Burkha (2016)
Yet another movie that explores a woman's idea of self-discovery and freedom, 'Lipstick Under My Burkha' focuses on the stories of four women who try to break free of cultural, social and physical barriers. With a pulsating desire to be free, director Alankrita Shrivastava defines the shadow of domination that surrounds women. However, even in the bustling and crowded lanes of small-town India, a burkha-clad college girl, a beautician, an oppressed housewife and a 55-year-old widow emerge from their shackles and find ways to exist through secret acts of rebellion. Much like 'Lust Stories,' 'Lipstick Under My Burkha' also places sexuality, desire and women at its epicenter.
2. Parched (2016)
Another story that does not subvert the female evocation of sexuality, 'Parched,' follows the story of four women in a village in Rajasthan. A widow, a child bride, an erotic dancer and a housewife incapable of conceiving find their stories coalescing in ridiculous ways. With a heavy dose of patriarchy and exploitation at its core, 'Parched' follows the unabashed exploration of love, lust and sex. An exhibition of female autonomy in an otherwise male-dominated society, this drama movie is helmed by Leena Yadav and features Tannishtha Chatterjee, Leher Khan, Radhika Apte and Surveen Chawla as the titular leads. So, if you enjoyed the audacious representation of female sexuality in 'Lust Stories,' then you'll find 'Parched' equally entertaining.
1. Bombay Talkies (2013)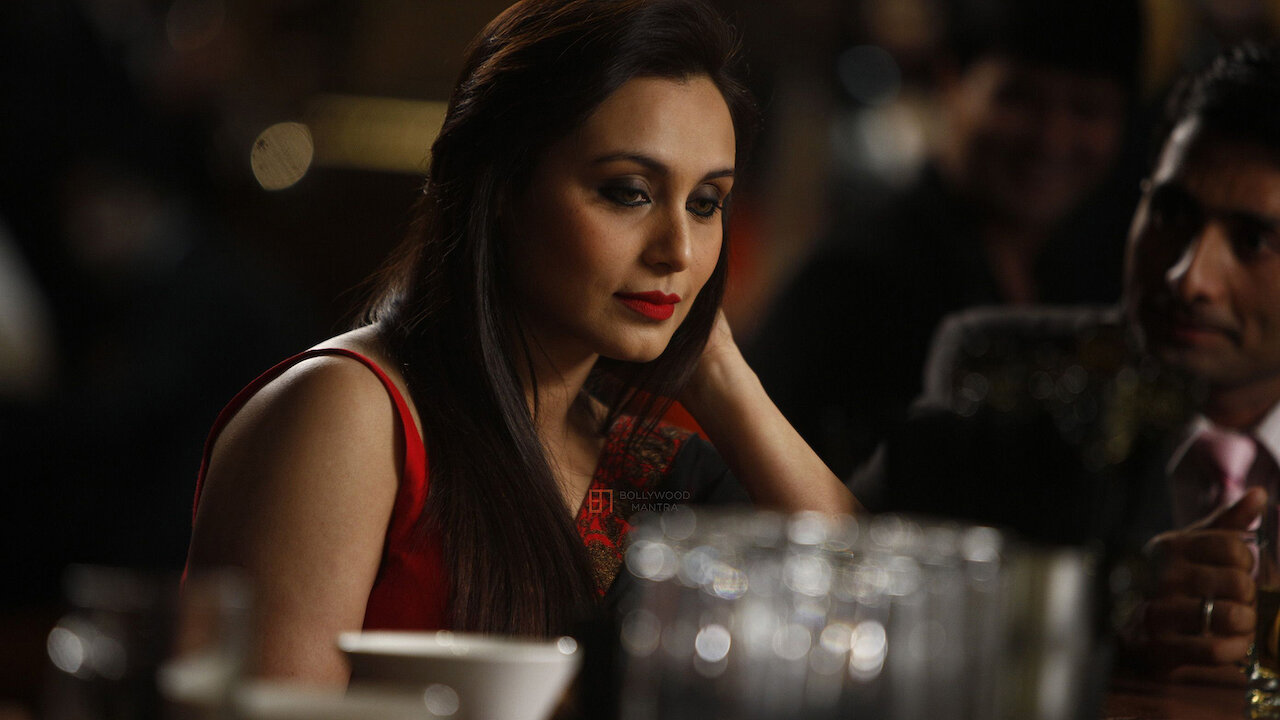 Another movie that is a product of the four renowned directors who also created 'Lust Stories,' 'Bombay Talkies' has been lauded for moving away from the formulaic realm of cinema. In this movie, the filmmakers explore a sexually repressed wife and a homosexual man, a struggling actor who is hit with an epiphany, a boy who decides to embrace his gift and become a dancer and finally, a man who tries to come to terms with his father's death. So, if you enjoyed the bouquet of love, lust and complexity in 'Lust Stories,' then you'll find the basis of its inspiration, i.e., 'Bombay Talkies' appealing too.
Read More: Best Female-Centric Movies