Directed by Greg McLean, 'Wolf Creek' is the 2005 cult classic horror film that introduced the character of Mick Taylor to pop culture. Starring John Jarratt as its central villain Mick, the film follows Liz, Kristy, and Ben on a road trip in the Outbacks of Australia. After getting stranded in the middle of nowhere, the trio runs into Mick Taylor, a local friendly face. Mick offers the trio his help and coaxes them back to his campsite, which later turns out to be his hunting ground of horrors.
Among serial killer media enthusiasts, Mick Taylor is one of the most iconic Aussie characters of all time. The film doesn't shy away from depicting Mick's particular brand of gruesome torture and delves into his sadistic psyche. Due to the same, combined with the film's inspiration from real life, viewers might wonder about the origin of Mick Taylor. Therefore, here is everything we know about Mick Taylor and his connection to real-life serial killers.
Is Mick Taylor A Real Serial Killer?
Yes, Mick Taylor is based on a real serial killer. 'Wolf Creek' is only partially based on reality and instead takes inspiration from real-life instances. As such, Mick Taylor is similarly partially inspired by real-life serial killers — Ivan Milat and Bradley John Murdoch. While discussing his portrayal of the fictional serial killer in an interview, Actor John Jarratt said, "I read 'Sins of the Brother,' the book about Ivan Milat. I'll never understand a serial killer, but I tried to find the justification."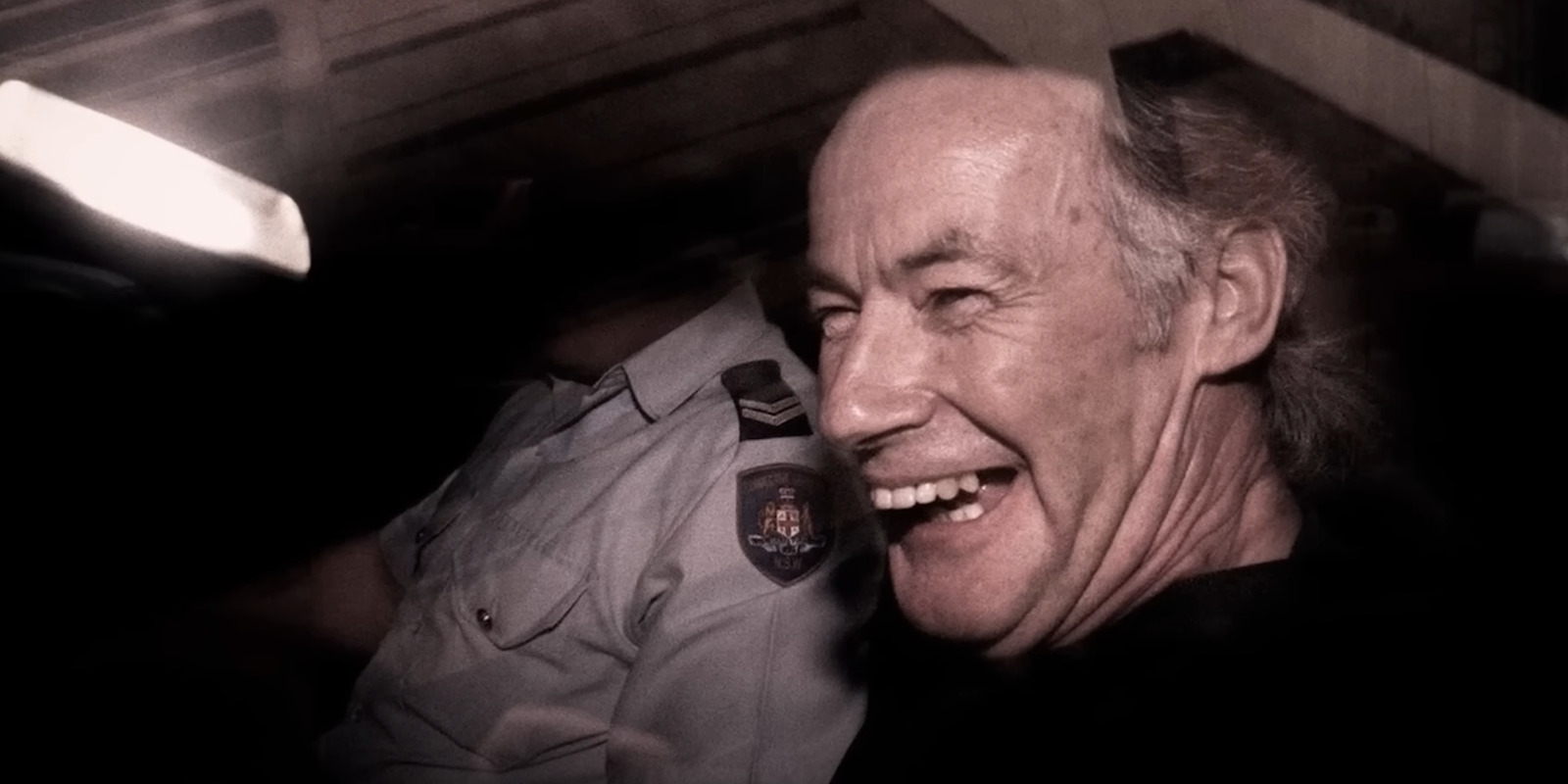 Mick Taylor's character presents a twisted and sadistic serial killer who targets tourists as his primary victims. This aspect of his character takes direct inspiration from the Australian serial killer Ivan "Backpack Killer" Milat. He kidnapped and killed several individuals during the years 1989 to 1992. Like Mick Taylor, Milat would usually target backpacking tourists, abducting them and taking them to an isolated second location.
Milat continued his monstrous killings for years until 1994, when Paul Onions actively aided the police investigation as the star witness. In 1990, British tourist Paul Onions was hitchhiking along the Hume Highway when he crossed paths with Milat. Paul was able to escape. However, the authorities failed to treat Paul's incident report seriously until years later. One of the key differences between Milat and Mick Taylor is that, unlike Mick, Milat didn't roam the Australian Outback searching for victims.
Instead, Milat found his victims in a stretch of road between Sydney and Melbourne and kidnapped them to the Belanglo State Forest in New South Wales. Interestingly, the geographical backdrop of 'Wolf Creek' plays a crucial part in the thematic narrative of the film. Therefore, it significantly informs Mick's character. For this aspect of Mick Taylor, McLean took inspiration from Bradley Murdoch, also known as the Outback Killer.
In 2001, British backpackers Joanne Lees and Peter Falconio were ambushed by Bradley Murdoch, who killed Falconio and assaulted Lees. However, Lees was able to escape from Murdoch's clutches after hiding in the bushes for five hours. Later, Murdoch was caught and convicted for the murder of Peter Falconio, receiving a sentencing of 28 years in jail. However, despite numerous police searches, Falconio's body was never found.
The resemblance between the murder of Peter Falconio and the events of 'Wolf Creek' are noticeably similar. In fact, in 2005, when 'Wolf Creek' was released, Murdoch's trial was still partly underway. As such, lawyers were worried about the film's impact on the court case. Therefore, the film's release was postponed in the Northern Territory. Aside from real-life inspiration, Mick Taylor also comes with his own set of distinct traits. Mick's most recognizable characteristic is his true blue Australian persona. He's repeatedly compared to icons like 'Crocodile Dundee' and Steve Irwin as a conscious narrative choice.
When discussing the aforementioned aspect of Mick's character, writer/director McLean said, "He [Mick] kind of espouses the same philosophy in the first film where essentially, he views foreigners in the same way of the animals he hunts and kills for fun. So if you're coming to his territory, you're fair game." So although Mick Taylor is based on real-life serial killers, 'Wolf Creek' makes sure to assign him well-defined traits to build his character in a unique light.
Read More: Wolf Creek Ending, Explained: Does Liz Die?