The third entry in the sprawling 'FBI' franchise, 'FBI: International' revolves around an elite team of federal special agents tasked with protecting American interests in Europe. Based out of Budapest, Hungary, the "Fly Team," as they are often referred to within the agency, predominantly helps solve criminal incidents involving Americans.
Introduced in season 2 episode 13, Benedek "Ben" Erdos is a lieutenant in the Hungarian police force. At the start of the episode, Special Agent Jamie Kellett (Heida Reed) accidentally breaks Ben's arm during a session with the officers of Rendőrség, the national civil law enforcement agency of Hungary. They later run into each other when her team starts to investigate a car explosion in which an American is killed. Toward the end of the episode, Ben and Jamie go on a proper date. If the events of episode 15 have made you wonder whether Bányai is leaving 'FBI: International,' we got you covered. SPOILERS AHEAD.
What Happens to Ben Erdos?
As 'FBI: International' season 2 episode 15 begins, team leader Scott Forrester (Luke Kleintank) is in Washington, D.C., to attend a conference where he is set to speak about how efficient his team has been. The rest of the unit is at a bar when Jamie joins a toast with water, drawing a reproof from Megan "Smitty" Garretson (Eva-Jane Willis) as the latter believes it's bad luck to use just water for toasting. These words become almost prophetic when Ben is accused of murdering Hungarian construction mogul Ferenc Oláh and his wife, Juci. The Oláhs were at their home when a man in a police uniform knocked on their door. After Juci opened the door, the man shot her and Ferenc before departing. The Hungarians want the Fly Team to lead the investigation because of the past allegations of corruption against their police department. Meanwhile, Jamie can't reach Ben and realizes his sudden disappearance and the murders are connected.
As Cameron Vo (Vinessa Vidotto) takes charge of the investigation because she personally knows the captain of the Hungarian police, Jamie speaks to Ben's partner, David Papp (Greyston Holt), who tells her that Ben didn't seem like himself for the last few days. The authorities find video footage from the night that shows Ben coming out of the apartment building where the Oláhs lived after the coroner's window of the time of death.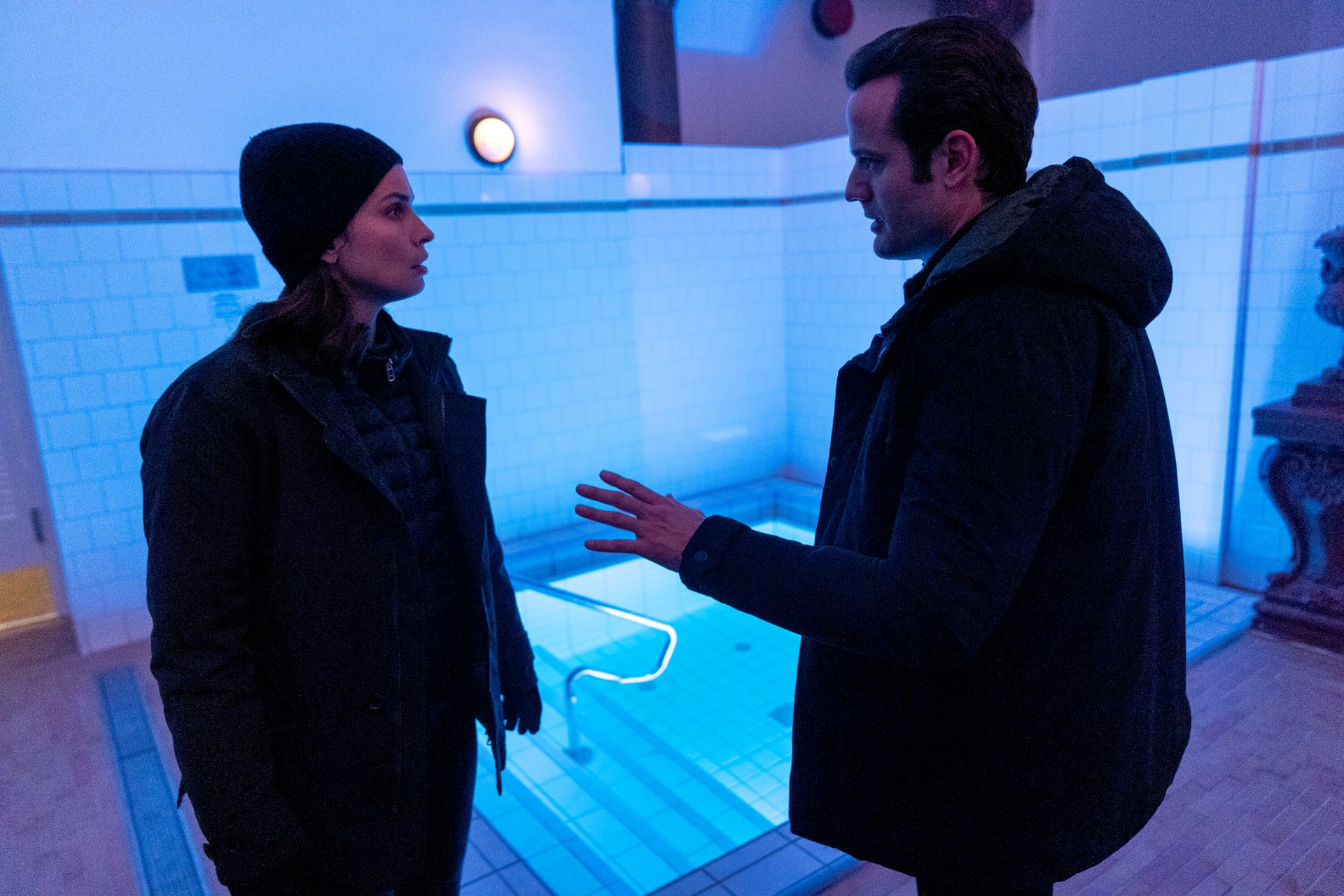 As both the FBI and Hungarian police look for Ben, he manages to separate Jamie from the others and proclaim his innocence. He states he is being framed by someone in the department on behalf of the Fundai Mafia. Ferenc's bid to build a soccer stadium in Budapest was accepted, but the Fundai Mafia didn't like it as the person representing them lost. Ferenc had been receiving threats since then and contacted Ben for help. When Jamie points her gun at Ben and shouts that she has found him, Ben temporarily disorients her with a flash of light and flees.
Even though Ben doesn't seem to trust Jamie completely, she puts her life and job on the line to prove his innocence. It turns out that Ben's partner David is the corrupt cop. He has been on Fundai's payroll for years and killed the Oláhs for them. Toward the end of the episode, Jamie breaks up with Ben as he couldn't trust her even though she did everything she could do for him.
Is Miklós Bányai leaving FBI: International?
Ben's involvement in the narrative is almost exclusively through Jamie. As they seem to have broken up, it's probably safe to assume that Bányai's time on 'FBI: International' has ended as well. However, as mentioned above, the Fly Team is based out of Budapest, and Ben is an officer in the same city, so there is always a possibility for future encounters.
It's most likely that Ben is not the end game for Jamie. The writers have spent considerable time and effort building up the relationship between Jamie and Forrester, and even though they are no longer together, its lingering effects on their other relationships are quite evident. As 'FBI: International' progresses, we will get a clearer picture of what the writers want to do with Jamie.
Read More: Is Luke Kleintank's Scott Forrester Leaving FBI: International?