Portrayed by Luke Kleintank, Scott Forrester is one of the main characters of 'FBI: International.' He is a supervisory agent and the leader of the FBI International Fly Team. Brilliant and dedicated, Scott leads his team from the front. He is also the proud parent of Tank, a black Giant Schnauzer who often accompanies the team in their mission. Scott has a complicated relationship with his mother, Angela Cassidy, who Scott initially thought was working for the Russians, but it is later revealed that her allegiance has always been to the U.S. Despite being an integral component of the plot, Scott has been glaringly missing in several episodes of the second season. If that has made you wonder whether Luke Kleintank left 'FBI: International,' we got you covered. SPOILERS AHEAD.
What happened to Scott Forrester?
Scott has been absent for a considerable part of the second season while his team has flown across Europe to solve multiple cases. In season 2 episode 8, titled 'Hail Mary,' we are given some explanations on Scott's whereabouts. Special Agent Jamie Kellett (Heida Reed) arrives at the office to discover all her colleagues looking pensive except Forrester, who is missing. Instead of the team leader, Ken Dandridge, the Legal Attaché at the U.S. Embassy in Budapest, is there.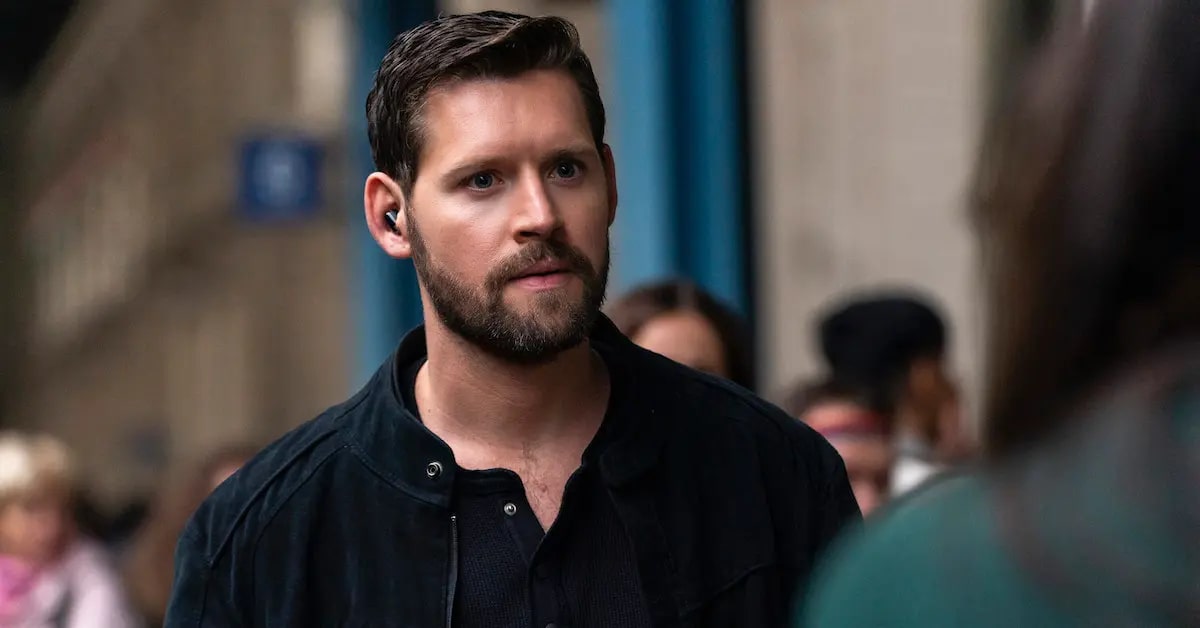 Dandridge reveals that even though Scott was supposed to return this week, his supervisor in-service training has been extended by a couple of weeks. During this period, Kellett will continue to serve as the acting supervisor. In episode 8, the team travels to Milan, Italy, without Forrester to investigate the death of an American supermodel.
Is Luke Kleintank Leaving FBI: International?
Episode 8 of the second season gives us an in-universe understanding of where Forrester is. In the real world, it turns out that Luke Kleintank's absence from the show is related to his new fatherhood. "Luke had a baby—he's an awesome guy and an awesome dad," showrunner Derek Haas told Give Me My Remote. "And we planned this arc around the fact that [with] a newborn, he would want some time to be a dad. And, of course, as a father myself, and as anyone who works at this company will attest, we're a big family; we're a family-friendly organization."
Haas and his writing team decided to use Kleintank's absence as a launchpad for multiple storylines which will manifest in the coming episodes. "We figured out, okay, for the episodes he's gonna be off, let's do two things: One we can enhance all the other characters and let them have some episodes where they can shine on their own," Haas stated. "And two, put Forrester's career in jeopardy. He's being bounced around and not working with the Fly Team and he's going to want to know why. This is going to lead to a major second half character arc."
As an actor, Kleintank made his debut in another Dick Wolf show, 'Law & Order: Special Victims Unit.' Between 2010 and 2011, he portrayed Noah Newman in the soap opera 'The Young and the Restless.' He made his big screen debut in 2014 in the horror film 'Dark Horse.' Before 'FBI: International,' the biggest role of Kleintank's career has been Joe Blake in Amazon Prime's 'The Man in the High Castle.'
Read More: Did Katrin Jaeger Leave FBI International? Where Is Christiane Paul Now?