Netflix's 'Call Me Chihiro' is a Japanese drama movie directed by Rikiya Imaizumi. It stars Kasumi Arimura as Chihiro, a former sex worker whose unapologetic and carefree nature helps her bond with several people around. Through her interactions with these people, Chihiro seemingly heals their mental wounds and reservations while encouraging them to have a positive outlook on life.
The film is emotionally charged and has a bittersweet quality that draws in viewers to explore the diverse characters' relatable struggles. However, its visual style is similar to that of Japanese manga. Therefore, viewers must be curious about the inspirations behind it. If you are wondering whether 'Call Me Chihiro' is based on a true story or a manga, here is everything we know in that regard!
Is Call Me Chihiro Based on a True Story or a Manga?
No, 'Call Me Chihiro' is not based on a true story. The film is an adaptation of 'Chihiro-san,' a Japanese manga written and illustrated by mangaka Hiroyuki Yasuda. The Josei manga aimed at young adult girls is a slice of story that follows the titular character and her interactions with those around her while she works at a food stall. The manga was published in the Elegance Eve Magazine from 2013 to 2018. It is sterilized in 9 volumes. While the manga serves as the primary inspiration behind the film, some elements from the prequel series titled simple 'Chihiro' are also present in the adaptation.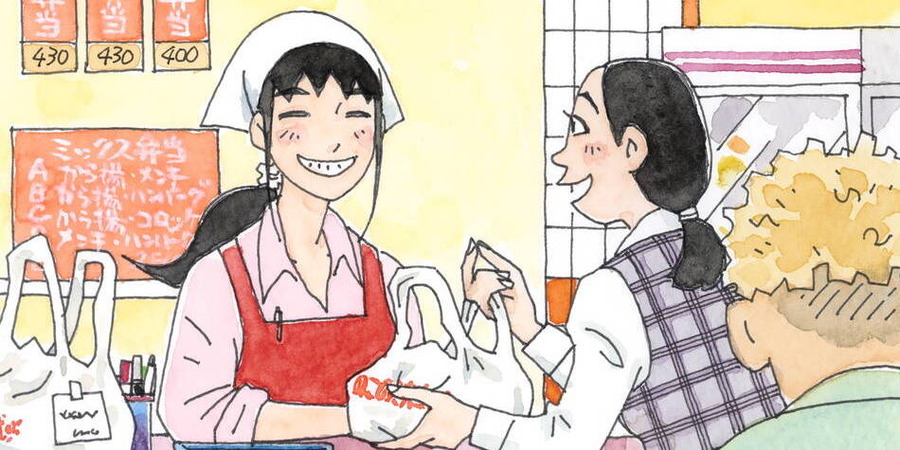 The screenplay for the film adaptation is written by Kaori Sawai and Rikiya Imaizumi, with the latter also serving as the director. Imaizumi is known for his work on movies such as 'By the Window,' 'Skeleton Flowers,' and 'In Those Days.' In an interview, Imaizumi opened up about mounting an adaptation of Hiroyuki Yasuda's manga series and translating it into a film. He explained Nakazato, a producer of Digital Frontier Co., wanted to produce a film adaptation of the manga and approached him.
When he first heard the plot outline, Imaizumi felt it was essentially a story about healing and unsuitable for his talents. However, after reading the manga, he was drawn to its layered narrative and decided to co-write and direct the screenplay. The movie deals with the themes of loneliness and alienation through the lens of Chihiro, a former sex worker who works at a bento stand. However, her interactions with those around her positively affect their lives. Thus, the narrative provides a sense of catharsis to viewers through Chihiro's journey.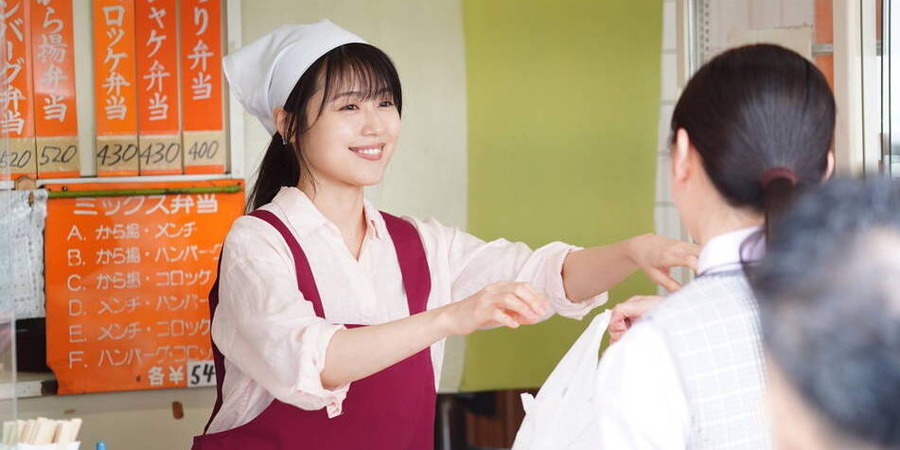 Imaizumi wanted to capture the original manga's atmosphere as it plays an essential role in the impact Chihiro has on the life of others. Likewise, the atmosphere highlights Chihiro's loneliness, making her a relatable character. Therefore, Imaizumi handpicked the locations to capture the manga's aesthetics while giving it a sense of realism. As a result, the film is reminiscent of the manga's art style and only takes a few alterations to the character designs while adapting it into a movie.
Author Hiroyuki Yasuda was impressed with the film adaptation and has praised Imaizumi's take on his work. As a result, it is safe to say that the movie is a faithful adaption of its source material. Although 'Call Me Chihiro' is not based on a true story, the filming style and presentation of complex human emotions give it a semblance of reality. Moreover, it elevates the art and aesthetics of its source material by closely replicating the manga's visual style while staying true to the characters and their arcs.
Read More: Where Was Netflix's Call Me Chihiro Filmed?