Netflix's 'Love Is in the Air' is a romantic comedy film that follows the story of Dana and William, who fall in love with each other under very unexpected circumstances. Dana lives in Far North Queensland in Australia. She runs a small non-profit airline called Fullerton Airways with her father and her best friend. She wants to use the airline to help the local community and always focuses more on it rather than on making money for the airline. Her father warns her that this does not bode well for them financially, but she assures him that they can make it through. That is until William arrives.
William is the son of the owner of the London-based ITCM Financial and is sent to Australia to kill Fullerton Airlines because it is bleeding money for the company. Dana and the others don't know about his real intentions, and they think he's just there to audit them. As sparks fly between Dana and William, one wonders where it will leave Fullerton Airlines. Directed by Adrian Powers, the movie takes the audience on a whirlwind ride, where two people find an everlasting connection with each other. If you are wondering whether the movie is based on a real story or a book, then here's what you need to know about it. SPOILERS AHEAD
Is Love Is in the Air a True Story?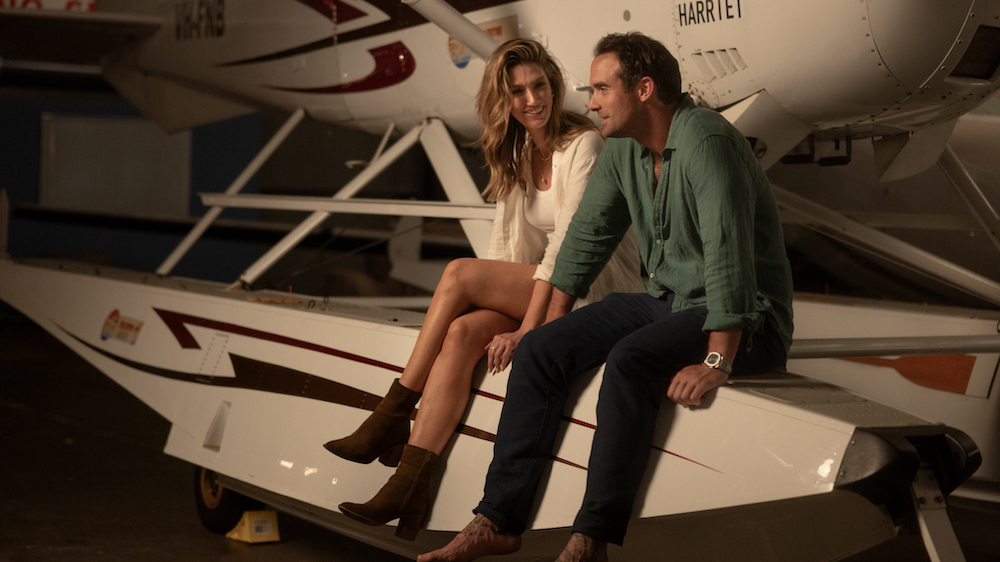 No, 'Love Is in the Air' is not based on a true story. It is based on an original screenplay written by Adrian Powers, Caera Bradshaw, and Katharine E. McPhee. The movie is a part of Netflix's expansion into the Australian market. The streaming service has greenlit a couple more Australia-based movies and TV shows, and 'Love Is in the Air' is one of the first of those titles to be released.
The film draws upon the classic tropes of enemies-to-lovers and opposites attract, where Dana and William start at opposite ends of the story. She is an idealist who doesn't want to worry about money or other materialistic things. She just wants to serve the community and is against turning her mother's novel idea of the airline into a capitalist venture. William, on the other hand, sees Fullerton Airlines on paper and sees a rotten limb of his company that needs to be cut off to secure their finances.
He wants to follow in his father's footsteps and someday take over the company. He is a realist who sees Dana's business for the loss it is. The Netflix rom-com clashes both their ideologies so that by the end of the film, they soften towards each other and realize both of them need to change their point of view to make things work. This approach is often used in romantic comedies because it reflects a sort of realisticness that is needed in relationships for them to work.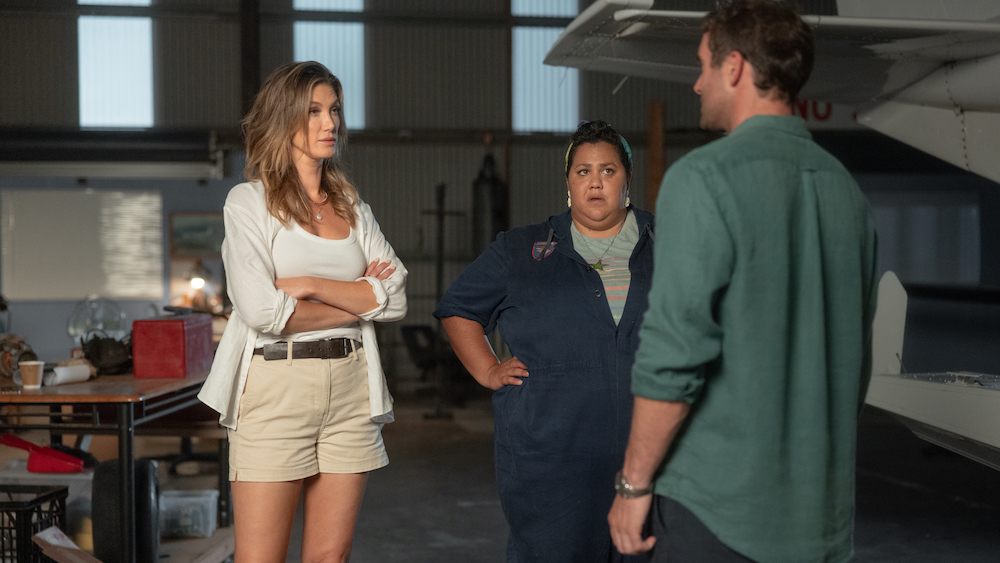 Apart from the plot of the show, the creators of the movie tried to keep things as realistic as possible. They shot on location in Queensland to lend the movie its picturesque cinematography. For her role, Delta Goodrem familiarised herself with the workings of a plane. The musician-actress recently got engaged to her longtime partner, Matthew Copley. Reportedly, his father is a former pilot. When Goodrem got the role of Dana, she turned to her future father-in-law to guide her through the process. She spent some time with him flying around Whitsundays. She now knows the technical aspects of the thing but is still not certified to fly a plane.
Calling herself "a sucker for a rom-com," Goodrem said: "I love feel-good movies. I think that's a part of my ethos. But of course, I'm always open to whatever's a good story in regards to when it comes to acting, whenever you read something that either touches, inspires, or makes you cry or is interesting." With all this in mind, it's clear that 'Love Is in the Air' is not based on a true story and was written as a feel-good rom-com to entertain people.