Directed by Edward Bazalgette, 'Seven Kings Must Die' is a Netflix historical action drama film. Set predominantly in the third decade of the ninth century, the story begins with the death of Edward the Elder, the son and successor of Alfred the Great. Following his demise, a civil war breaks out between his children, with Aethelstan (Harry Gilby) eventually emerging as the victor. Uhtred of Bebbanburg (Alexander Dreymon), now the semi-independent lord of Northumbria, is a father figure in Aethelstan's life, having taught the younger man the ways of warrior and kingship. As Aethelstan, supported by his aide and secret lover, Ingilmundr (Laurie Davidson), seeks to conquer all of Britain, other kings of the land rise against him. It also forces Uhtred to choose those he swore to protect and the boy he once promised his loyalty to.
'Seven Kings Must Die' is a direct sequel to the BBC Two/Netflix series 'The Last Kingdom' (the film's full title is 'The Last Kingdom: Seven Kings Must Die'). If you are wondering whether it is inspired by historical events, we got you covered.
Is Seven Kings Must Die a True Story?
No, 'Seven Kings Must Die' is not based on a true story, though it heavily draws from historical events. Both 'The Last Kingdom' and 'Seven Kings Must Die' developed from the historical fiction series titled 'The Saxon Stories' (alternatively known as 'Saxon Tales/Saxon Chronicles' in the US and 'The Warrior Chronicles' and 'The Last Kingdom' series) by Bernard Cornwell. The plot material for 'Seven Kings Must Die' is drawn from the last two books in the series: 'Sword of Kings' (2019) and 'War Lord' (2020), though significant changes have been introduced to the story.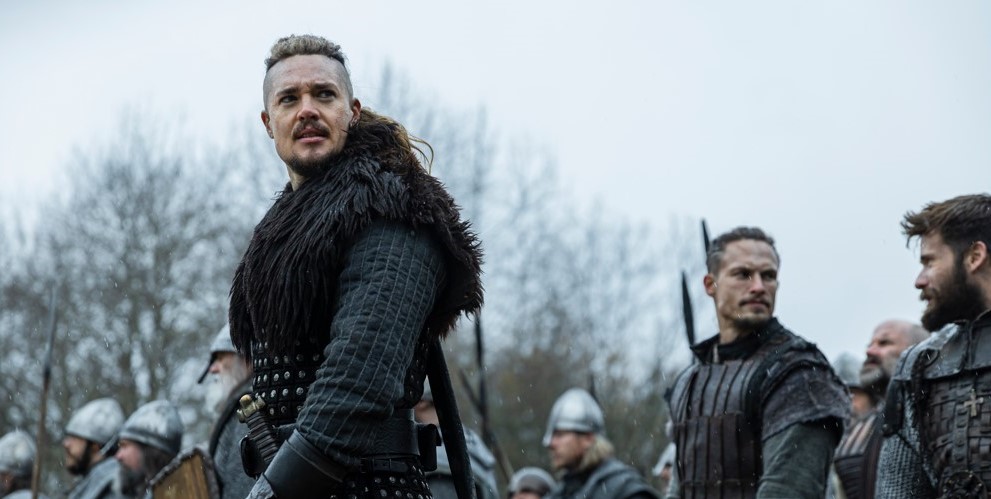 The central character, Uhtred of Bebbanburg, is loosely based on Uhtred of Bamburgh, a historical warrior from Northumbria and the son of Waltheof I, ruler of Bamburgh (Bebbanburg). However, the exploits of Uhtred in the TV show, the sequel film, and Cornwell's books are overwhelmingly fictional.
Like Cornwell's books, 'Seven Kings Must Die' depicts Edward's death, the struggle for succession to the Wessex throne between Aethelstan and his brother Aelfweard, and Athelstan's eventual victory and coronation. The books and the film also depict an ambitious Athelstan striving to fulfill his grandfather's dream of a united England.
Most of the characters in the film, including Edward, Aethelstan, Aelfweard, Scottish King Constantin, Hiberno-Scandinavian (Irish-Viking) king Anlaf, Ingilmundr, Edward's widow Eadgifu, are based on historical people. The film also follows historical events. However, considerable creative liberty has been taken in both cases. For instance, the climactic conflict, Battle of Brunanburh, is a historical event that took place in 937, and Aethelstan did achieve an overwhelming victory there. But unlike in the show, where he has six enemy rulers determined to defeat him, Aethelstan reportedly fought three kings in real life: King Constantine of Scotland; Olaf (Anglaf) Guthfrithson, King of Dublin; and Owen, King of Strathclyde. And, of course, Uhtred's involvement in the battle and playing a decisive role in it are also fictional.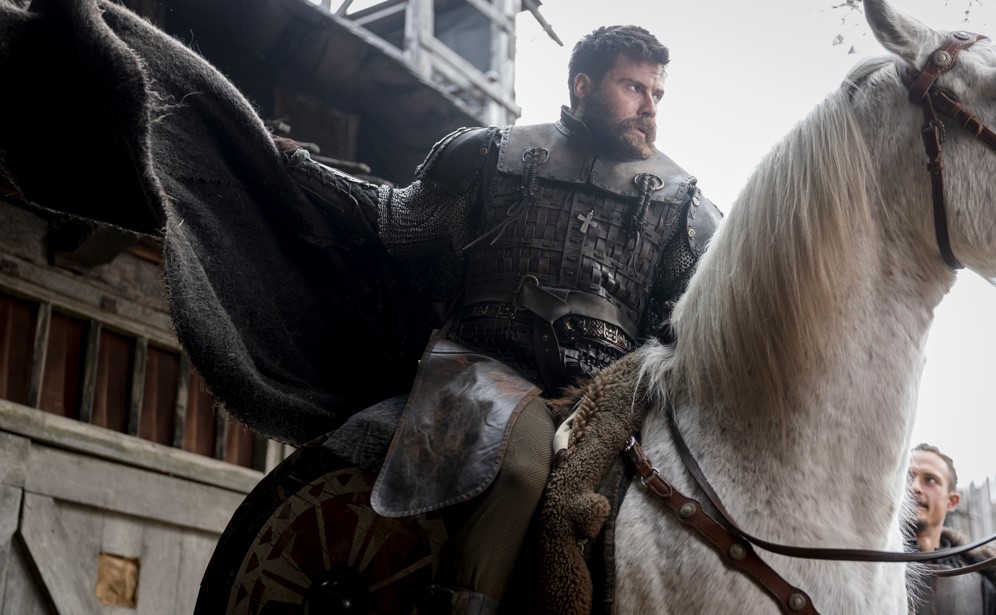 Bazalgette developed the film from a script by Martha Hillier. Dreymon stated in an interview with Screen Rant that the biggest question for them was how to get Uhtred motivated enough to leave Bebbanburg and head into a war, adding, "And I think they did it in a great way. I love that he's at a point in his life where his priority is really the people that he cares about, and it's not just about himself anymore. He's willing to give up this thing that he has fought for over so many years for somebody else, and I think was really important that he got to that point."
As a film, 'Seven Kings Must Die' serves as a conclusion for 'The Last Kingdom' and Uhtred's story. "It's been such a bonus to have this two-hour special because we were always planning on doing five seasons in total," Dreymon said. "It was towards the end of the fifth season that we started talking about doing this bonus, and I'm just so grateful to Netflix that they have given us that chance. It meant that we didn't have to say goodbye to everybody in a final way at the end of [season] 5. I think it was important to wrap up the making of England, which is what this was all about."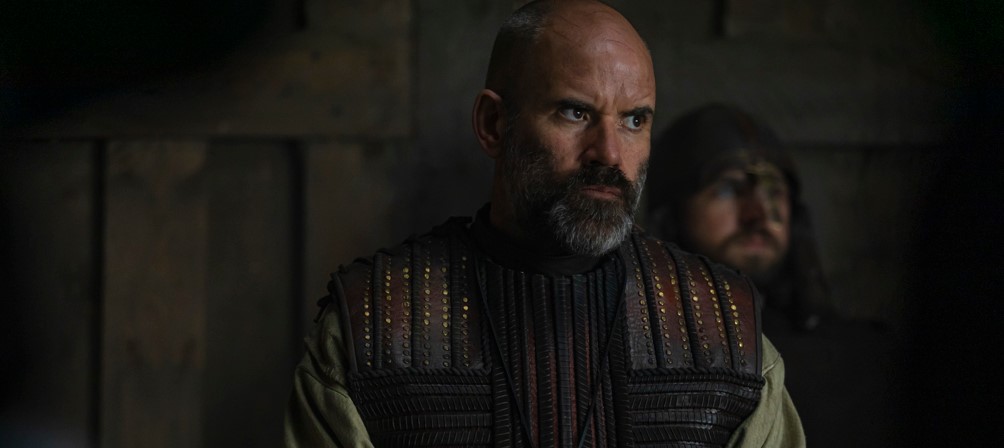 The actor also explained that as they didn't know that they would get the chance to tell the story in five seasons and a film, they ended every season "in a way that could make it the final episode of the series but also left room for the next one to come." So, to sum it all up, while 'Seven Kings Must Die' is not based on a true story, it has historical people as its cast of characters, and its narrative is heavily influenced by historical events.