Directed by the award-winning Hirokazu Kore-eda, Netflix's 'The Makanai: Cooking for the Maiko House' (originally titled 'Maiko-san Chino makanai-san') is a Japanese drama series about two teenage best friends, Kiyo and Sumire. They leave their homes and arrive in the geisha district of Kyoto, aspiring to become Maiko, geisha apprentices who perform traditional songs and dances. However, Kiyo soon realizes that she is inadept at being a Maiko, unlike her friend, and instead chooses to be a Makanai, who cooks for the Maiko house.
Gradually, Kiyo and Sumire adjust to their new lives and pursue their different dreams while living in the same boarding house. Featuring nuanced performances by talented actors like Nana Mori, Natsuki Deguchi, Aju Makita, Momoko Fukuchi, and Kairi Jyo, the show presents a heartwarming tale of female friendship and hope. Besides, the authentic portrayal of traditional Japanese customs and the geisha culture makes one wonder if the narrative resembles reality. In case you're curious about the same, here's what we found!
Is The Makanai: Cooking for the Maiko House a True Story?
No, 'The Makanai: Cooking for the Maiko House' is not based on a true story. Instead, it is an adaptation of Aiko Koyama's acclaimed manga series 'Kiyo in Kyoto: From the Maiko House.' It has appeared in Japan's 'Weekly Shōnen Sunday' magazine since December 2016 and has been previously adapted into a successful anime TV series. Director Hirozaku Kore-eda shared in an interview with Time how unaware he was of the geisha culture before he became associated with the project.
Although, the filmmaker's keenness to break the stereotypes surrounding the portrayal of geishas in previous movies and TV shows motivated him to study the subject in detail. "When I researched the all-women, communal living quarters, known as yakata, in Kyoto, where this story takes place, I was fascinated by how the women call each other mothers and sisters despite having no blood relations. Their way of life inspired me to recreate this world for the screen," he said.
In another interview with Deadline, Kore-eda divulged that he primarily liked the manga series due to its focus on food as an emotion and how it brings people together. He compared it to his Palme d'Or-winning directorial 'Shoplifters,' which also revolves around a group of people who live together and form bonds deeper than blood. The director added, "It was also an interesting setting, taking place in another world that is separated from the modern era by just a single street…I thought it was a perfect setting for a story set in Kyoto, focused on food and a group of people living together under the same roof."
Nevertheless, Kore-eda was sensitive to the poor working conditions of the geisha profession, given the numerous instances of sexual harassment and mistreatment which have surfaced over the years. But most of the little knowledge he had was through the works of renowned Japanese filmmakers like Kenji Mizoguchi and Mikio Naruse. Hence, Kore-eda personally visited Kagai (geisha districts) with whatever he had perceived from cinema. Furthermore, he developed the narrative by working closely with actual maikos and geishas.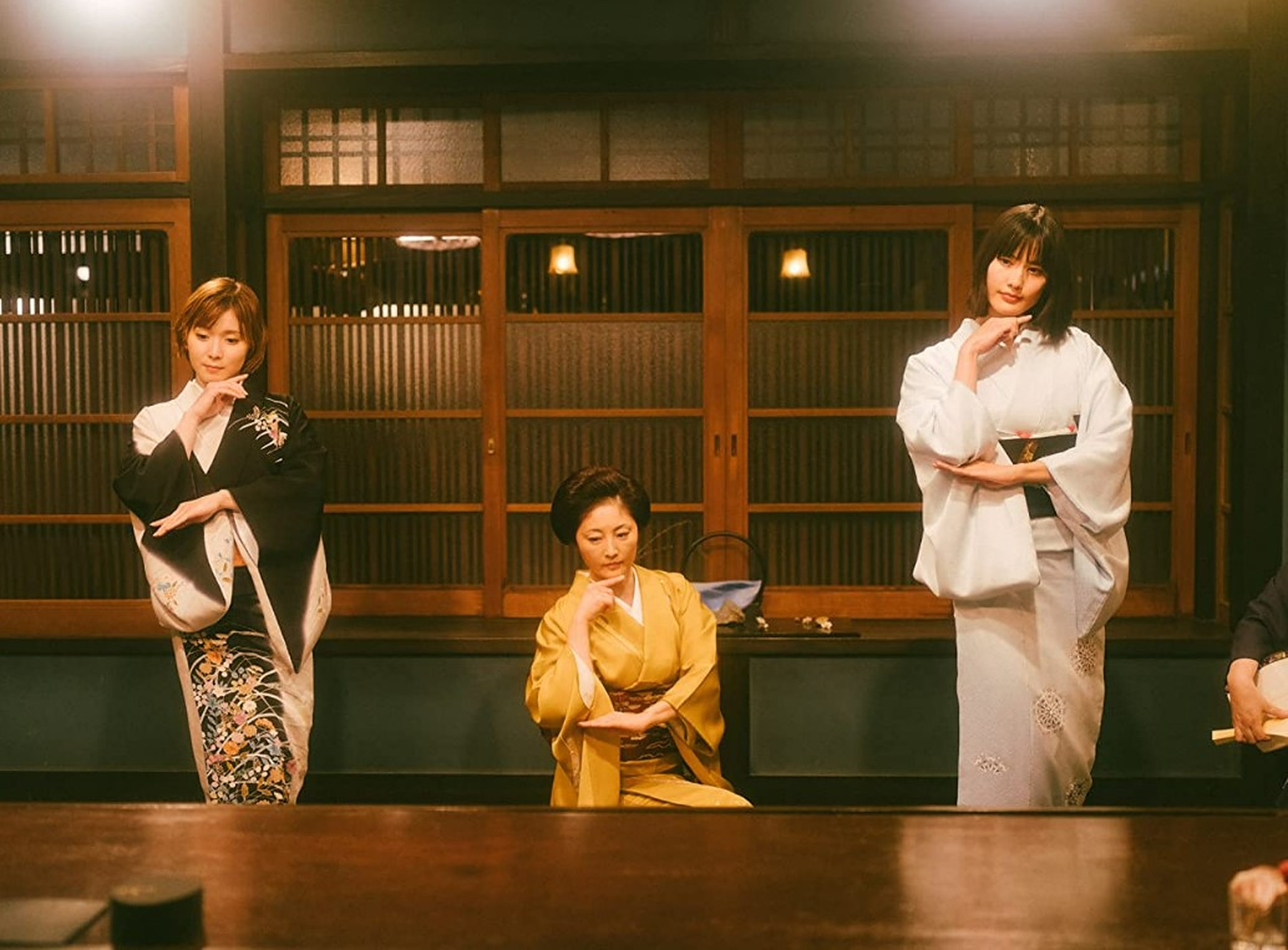 "With such preconceived notions in mind, I visited Kyoto for the first time and learned through interviewing those involved that there are people who are working to improve the culture of Kagai (geisha districts) and the working environment as something to be passed on to the next generation, much like with Kabuki…This series was made with the cooperation of such women," he continues. "I did not intend to directly address the issue of harassment like Mizoguchi. However, by introducing new characters who criticize these women, I was careful not to fantasize things too much," divulged the director.
Albeit, Kore-eda quickly pointed out that the basic premise of the series is a work of fiction, given the teenage protagonists. In reality, teenagers are rarely employed as Maiko, contrary to what is depicted in the Netflix show and its source material. Thus, 'The Makanai: Cooking for the Maiko House' is more of a celebration of female empowerment and the intimate relationships that develop when people live together and share food. The backdrop of the geisha districts and a maiko boarding house are the only elements based on the director's real-life observations.
Read More: Where is Netflix's The Makanai Filmed?