Netflix's 'Queen Charlotte: A Bridgerton Story' focuses on the romance of Queen Charlotte and King George III. It begins with the young Charlotte arriving in England to marry a man she's never met. She is apprehensive about why she was chosen to be his bride, as opposed to other women who were higher up the ladder in the social hierarchy. Her doubts are proven right when she discovers a secret George has been keeping from her.
Apart from exploring the origins of the formidable queen, a part of the series also takes place in the present timeline of 'Bridgerton' series, following the events of the second season. This means we get to see the familiar faces of Lady Danbury and Violet Bridgerton. Does this mean 'Queen Charlotte' also has Daphne Bridgerton? Let's find out.
Is Daphne Bridgerton in Queen Charlotte: A Bridgerton Story?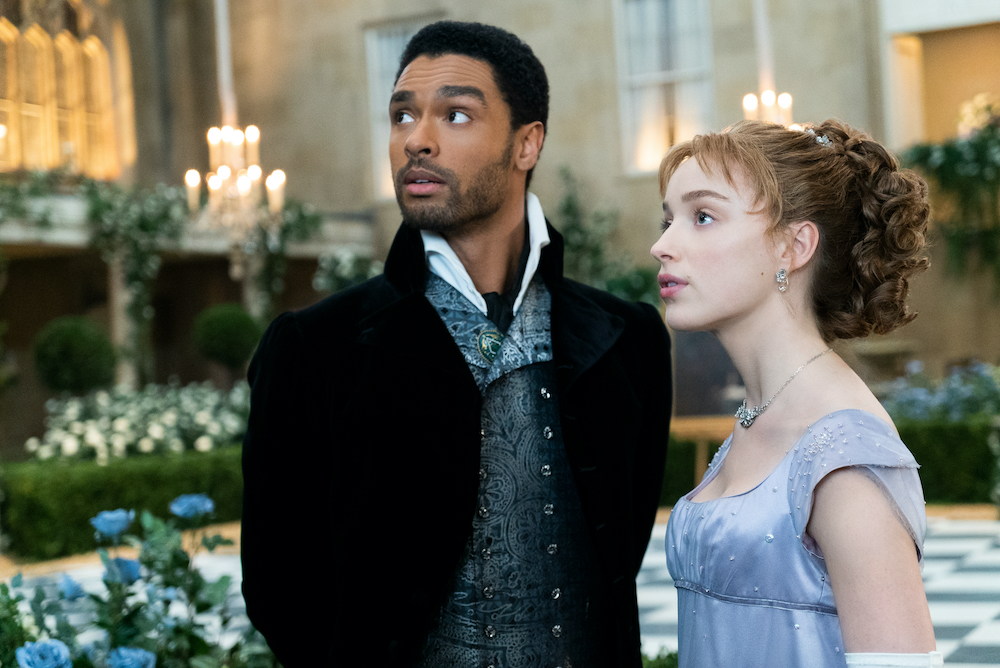 No, Phoebe Dynevor's Daphne Bridgerton is not in 'Queen Charlotte: A Bridgerton Story.' We first meet Daphne in the first season of 'Bridgerton,' when she is introduced to society and is chosen as the diamond of the season by Queen Charlotte. The season focuses on her quest to find a perfect match for herself. When a rumor besmirches her reputation, she makes a deal with Simon Basset, the Duke of Hastings, to pretend to court him.
His apparent interest in her brings Daphne back into the game of wooing other suitable men. At the same time, Simon can be free of worrying about other women approaching him regarding the proposal of marriage. Despite their deal, Simon and Daphne fall in love and get married, even though Simon hadn't wished to get married and have children. By the end of the season, Daphne discovers why Simon is so set on not wanting children and succeeds in changing his mind.
With Simon and Daphne's love story coming to a conclusion, the second season of 'Bridgerton' turned its attention towards the romance of Anthony Bridgerton and Kate Sharma. While Simon was not seen again, Daphne did appear throughout the season. While she was a spectator in her brother's love story, she did mark her presence as the voice of reason that tells him to do the right thing before bringing a scandal upon them.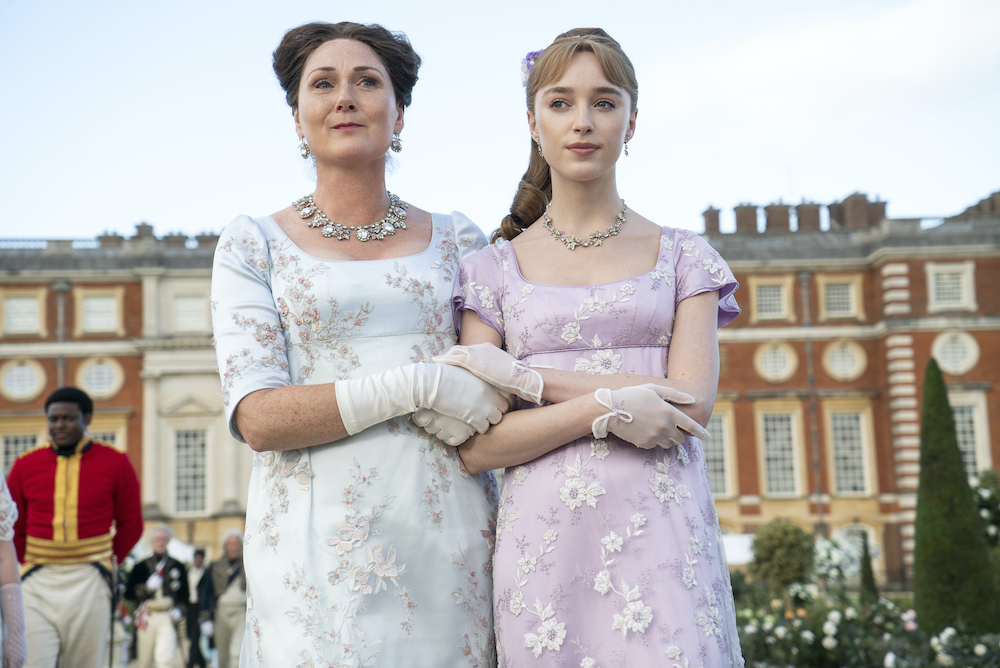 Despite Anthony's refusal to listen to her, things turn out precisely as she had predicted. This proves that even though her romance might not be in the spotlight of the next season, Daphne is important to her siblings' lives. The third season of 'Bridgerton' focuses on the romance of Colin Bridgerton and Penelope Featherington. Considering the role she played in Anthony's story, fans expected to see Daphne again. However, Phoebe Dynevor revealed that she wouldn't be a part of the next season. "I did my two seasons. I've done what I wanted to do with that character, and she had a great arc," she told Variety. However, she also added that she is open to returning in future seasons should the story demand it.
Considering that 'Queen Charlotte: A Bridgerton Story' focuses on the lives of Queen Charlotte, Lady Agatha Danbury, and Lady Violet Bridgerton, it makes sense that Daphne was absent from the show. However, a detail about her life is revealed in one scene, where we find Violet playing with her two grandchildren. In 'Bridgerton,' we'd see Daphne and Simon's first child, but there was no news about the possibility of a second child. The scene in 'Queen Charlotte' confirms that things are going well for Daphne and Simon. They are expanding their family, and it makes sense that Daphne would take a break to focus on them, which might explain her absence in the third season.
Read More: Is Jonathan Bailey's Anthony in Queen Charlotte: A Bridgerton Story?