'The Quiet Girl' (also known as 'An Cailín Ciúin') is a coming-of-age drama film directed by Colm Bairéad. Set in 1981, the film follows Cáit, a young girl who experiences a loving family environment for the first time when she spends the summer on a farm with her relatives. The 2022 Irish-language film was nominated for Best International Feature Film at the 95th Academy Awards. Given the movie's cathartic storyline and exploration of complex themes through a young girl's perspective, viewers must be curious to learn about the inspiration behind it. If you are wondering whether 'The Quiet Girl' is based on any actual events, here is everything you need to know!
Is The Quiet Girl a True Story?
No, 'The Quiet Girl' is not based on a true story. The film is an adaptation of author Claire Keegan's 2010 short novella, 'Foster.' She began her writing career with the 1999 short collection 'Antarctica.' After releasing her second short story collection 'Walk the Blue Fields,' in 2007, Keegan released her first novella in the form of 'Foster,' which was first published in an issue of the New Yorker Magazine before receiving a long-form standalone volume by Faber and Faber. However, the author has described 'Foster' as a long, short story, not a novella.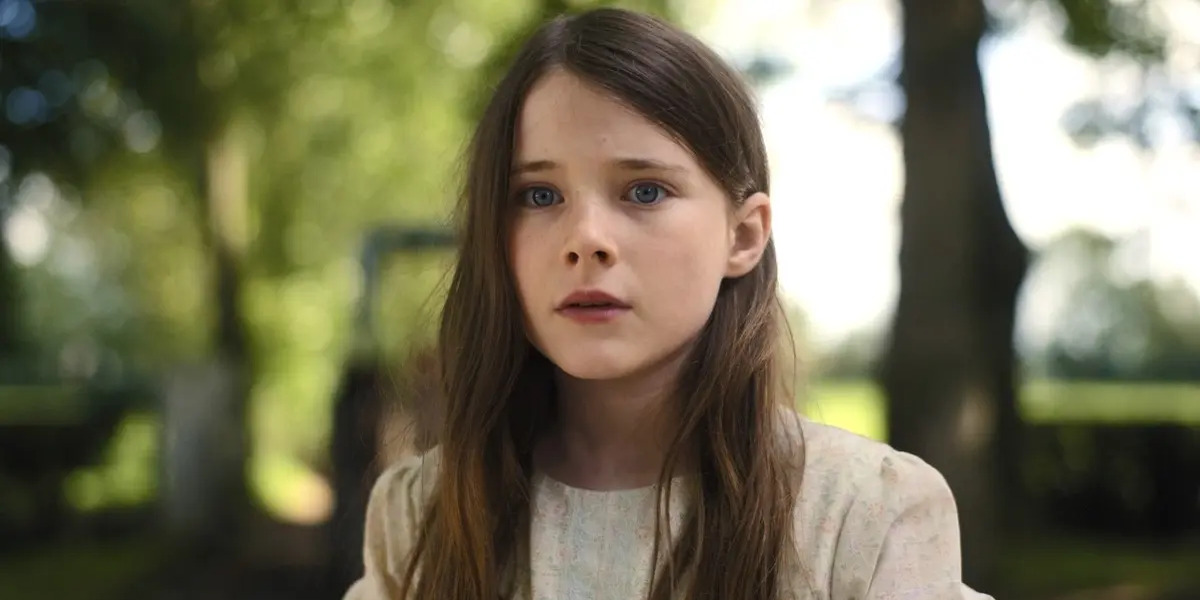 In a 2010 interview with The Guardian, Keegan spoke about the story's conceptualization. She revealed that she first came up with the concept after seeing a mental image of a well, a bucket, and a girl's reflection in the water. After the image kept nagging her, Keegan decided to form an entire story out of it. The story follows a young girl neglected by her family and fostered by a childless couple over a summer, where she receives unexpected affection.
"It's an examination of home and an examination of neglect. I don't trust that home is necessarily where one finds one's happiness. Families can be awful places, just as they can be glorious and loving," Keegan said about the story's primary themes. "Also, I'm very interested in what we can do without, what we can go without. To a child, for instance, the difference between being able to be well-fed when you are growing and not is enormous," the author added. Besides, an underlying theme of the story is love and loss, as the story also examines how grief can transcend into affection.
Keegan, who was also brought up in a large family, like the novella's narrator, might have drawn some inspiration from her real life while writing the story. However, the author's words strongly suggest that the young girl and her experience with two different families is entirely fictional and not based on any single real incident. The story was adapted into a feature film screenplay by Colm Bairéad, who also directed it. Hence, the film is a mostly faithful adaptation of the source material with minor cosmetic changes.
In an interview with Collider, Bairéad explained what attracted him to adapt Keegan's short story into a feature film. Aside from a scheme that encouraged the production of Irish-language movies, the filmmaker felt the book's story was an extremely truthful portrayal of childhood and coming-of-age experiences. "I just fell in love with it. I just thought its presentation of this young point of view was extraordinary, and it felt so empathetic and beautifully rendered and just really compassionate. And also, there was a lovely elliptical quality to it in that you didn't know exactly what was going on at all times," he said.
Ultimately, 'The Quiet Girl' is not based on a true story. The movie is a faithful adaptation of Claire Keegan's long, short story 'Foster,' with writer-director Colm Bairéad remaining extremely faithful to the source material. It provides an authentic and raw look at the life of the working-class population in rural Ireland and is an interesting and thought-provoking exploration of themes such as family, affection, love, and grief; all intermingled through a young girl's experiences with her foster parents.
Read More: Best Coming-of-Age Films