Portrayed by Jordan Mahome, Theo Rollins is an important supporting character in 'Power Book II: Ghost.' The older brother of defense attorney Davis MacLean (Method Man), Theo makes his first appearance in season 2 when Davis pays a visit to him in prison. The following narrative establishes the relationship between the two characters and what got Rollins incarcerated. In season 3, Davis reveals to Cooper Saxe (Shane Johnson), his partner and Rollins' lawyer, what really happened. Davis was 21 years old when he was involved in an incident that led to the death of a police officer's brother and faced the risk of being charged with manslaughter. Rollins stepped in so his brother's life would not end before it began and claimed he was responsible. If the recent events depicted in the show have made you wonder whether Rollins is dead and Mahome left 'Power Book II: Ghost,' we got you covered. SPOILERS AHEAD.
Is Theo Rollins Dead?
Yes, Rollins is dead in the third season of 'Power Book II: Ghost.' In episode 7, Saxe gets Rollins freed by replacing a member of the latter's parole committee with someone who will take a bribe. However, Rollins believes that Davis has put his life and career on the line by doing this. Episode 8 begins with Davis drinking alone on the roof of his office building, frustrated with his brother. Saxe approaches him and offers him words of comfort. This scene sets up the climax of the episode, which also involves Rollins, Saxe, and Davis.
After learning that Saxe has been secretly spying on him for the Feds, Davis is furious and wants to kill him, but Tariq calms him down. They have been targeted with a RICO case and are under heavy scrutiny. A small mistake on their part can lead to everyone's arrest. When Rollins visits his brother, he is with Saxe. Davis' behavior toward Saxe confuses Rollins, and he asks Rollins about it after the other man has left. When he learns about the extent of Saxe's betrayal, he immediately tells Davis that he has to kill his partner. Davis agrees but explains why he immediately can't.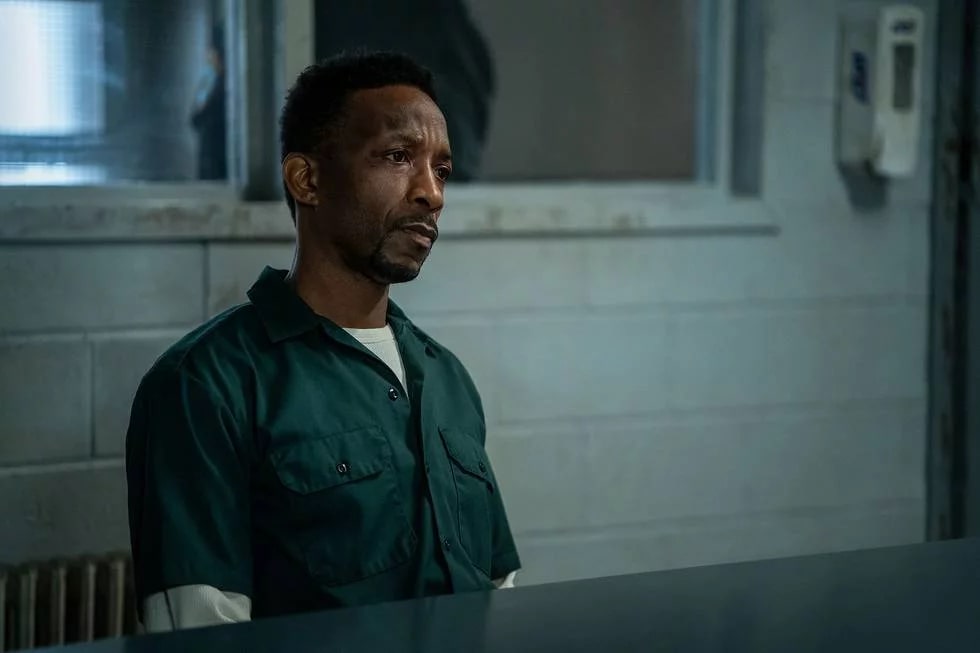 Ultimately, the entire drug ring avoids being charged by blaming Effie and ensuring that nothing except powdered sugar can be found in the warehouse that is supposed to be the headquarters of her operation. As a result, Effie is released as well.
An incensed Sullivan, who spearheaded the Federal attempt to capture these criminals, blames Saxe for what happened, not realizing that the leak came from Lauren, the young woman hidden away by her. Despite Saxe's actions exposing him as the CI, Sullivan refuses to put him under watch. Desperate, Saxe reaches out to Tariq to tell him he knows where the other man's family is, warning him if he dies, that information will die with him as well.
However, it isn't Tariq nor the Tejadas that come after Saxe at that time, but Rollins. Despite his brother and Tariq pleading with him not to do it, Rollins kills Saxe to ensure his brother's safety before shooting himself. Earlier in the season, he was diagnosed with hepatitis B and D and liver failure. In this episode, he is told he has only a month to live. With his last act, Rollins not only takes one of Davis' most dangerous enemies out but also absolves his brother of involvement in the crime.
Did Jordan Mahome Leave Power Book II: Ghost?
With his character dead, we can safely assume that Mahome has left 'Power Book II: Ghost.' Mahome is a character actor who has played various roles since 1997. Besides the 'Power' franchise, the actor has appeared in projects like 'NYPD Blue,' 'Ray Donovan,' 'The Punisher,' and 'For Life.'
American rapper and actor Reginald Noble, more known by his stage name Redman, originally portrays Rollins in the second season of the series. When it became apparent that the character had been recast in the third season, it caused much confusion among the fans. According to Redman, he left the show of his own volition. He stated in an interview that he was asked to be vaccinated (likely for COVID), but he refused and decided to "walk away" from the character and the show.
Read More: Who is Raina St. Patrick? How Did She Die in Power Book II: Ghost?