While selling a house is never an easy task, one lacking in life certainly makes it all harder. Luckily, with the help of twin sisters Leslie Davis and Lyndsay Lamb, the homeowners featured in HGTV's 'Unsellable Houses' can cross that worry off the list. Working their home renovation magic, the two women ensure that each and every potential buyer of the house is left in awe of the property that they helped transform. While the concept of the show, which premiered in 2019, is certainly an intriguing one, few in the public cannot help but wonder just how much of the reality show is as legitimate as it seems, and we are here to explore the same!
Is Unsellable Houses Scripted?
No, we do not believe that 'Unsellable Houses' is scripted. The idea of renovating a house prior to its sale is not a novel one, as most homeowners often do so before letting any potential customers see their property. However, Leslie and Lyndsay's expertise in the area allows for a much more refined finish for the process, and their experience in the field, along with the genuine praise that they have earned over the years, only serves to solidify the apparent genuineness of the HGTV show that they lead.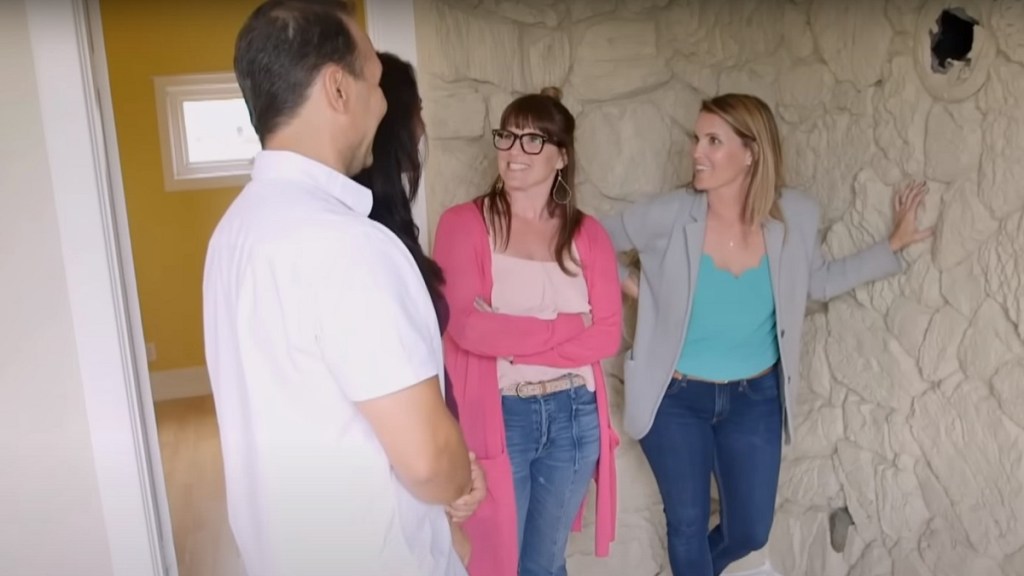 As it turns out, certified real estate agents Leslie and Lyndsay are mirror twins who work under the banner of Lamb and Co. For the latter, it all started with establishing her own real estate company in 2009, which garnered much success and allowed her to discover the art of staging houses for customers. Realizing her proficiency in the area, she soon started to expand more on the same, leading to her starring in her own show. Leslie joined her sister's business after Lyndsay's son was diagnosed with cancer. Knowing how much the venture meant to her twin, Leslie got her own real estate license and made sure that the business kept thriving despite the hard times.
Though the two sisters came together professionally due to extreme circumstances, Leslie and Lyndsay continued to work together even when the latter's son had gotten better. They apparently became involved with the world of television when High Noon Entertainment approached them after seeing a car karaoke video of them together. It was not long before the twins became stars of their own television show, something they came to adore.
Talking about the filming experience, Leslie and Lyndsay have both confessed that they have come to enjoy the production process very much, as it allows them to spend a lot of time together. Having known each other their entire lives, they understand each other quite well, something that is always evident to see during their on-screen interactions. Their mutual respect for each other and their passion for their work adds another layer of genuineness to the series.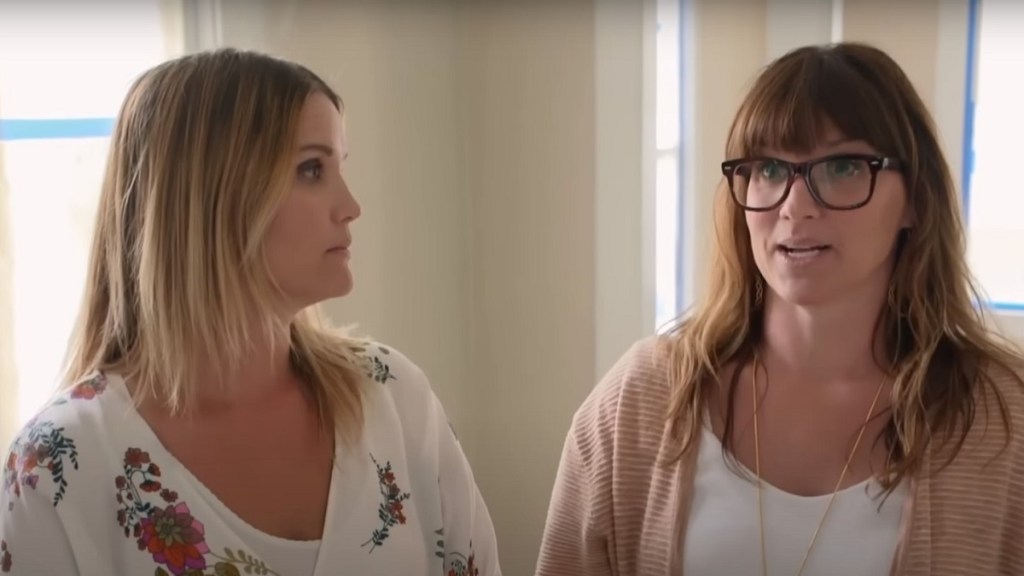 Given the verifiable credentials of both Leslie and Lyndsay, it is easy to believe that the on-screen events of 'Unsellable Houses' are as legitimate as they seem. While the show is mainly about the renovation process, it is easy to see that the changes being made by the sisters have more to do with what will help the house seem more welcoming to new customers rather than simply creating a custom space for the existing owners.
Read More: Where is Unsellable Houses Filmed?