In most movies and TV shows worth watching, the setting plays an integral part in the narrative, oftentimes becoming a character unto itself. The same can be said about Wellsbury, a picturesque suburb located on the outskirts of Boston, Massachusetts, that serves as the setting for the Netflix series 'Ginny & Georgia.' Georgia Miller (Brianne Howey) first heard about Wellsbury when she was a teenager from an equally young Joe (Raymond Ablack), whose generosity toward her when she was most vulnerable made her believe that the place he came from must be paradisical.
After the death of her last husband, Kenny Drexel (Darryl Scheelar), Georgia takes her two children and moves to Wellsbury to start a new life. Like many other small towns depicted on the screen, Wellsbury is cozy, beautiful, and inviting, and it doesn't take long for Georgia to fall in love with the place. If you are wondering whether Wellsbury is a real town, we got you covered.
Is Wellsbury Massachusetts a Real Town?
No, Wellsbury, Massachusetts, is not a real town, no matter how real it looks on the screen. It has all the look and feel of an American small town. Everyone knows everybody, and the mayor of the city has implemented laws banning restaurants from the town premise as he wants to support the local businesses. There are plenty of people in Wellsbury who personify the small-town spirit simply by wearing flannel shirts and being their charming selves. Georgia encounters Joe again, now an adult and the owner of the Blue Farm Café. Both vividly remember their encounter years ago but aren't sure whether the other person does so as well.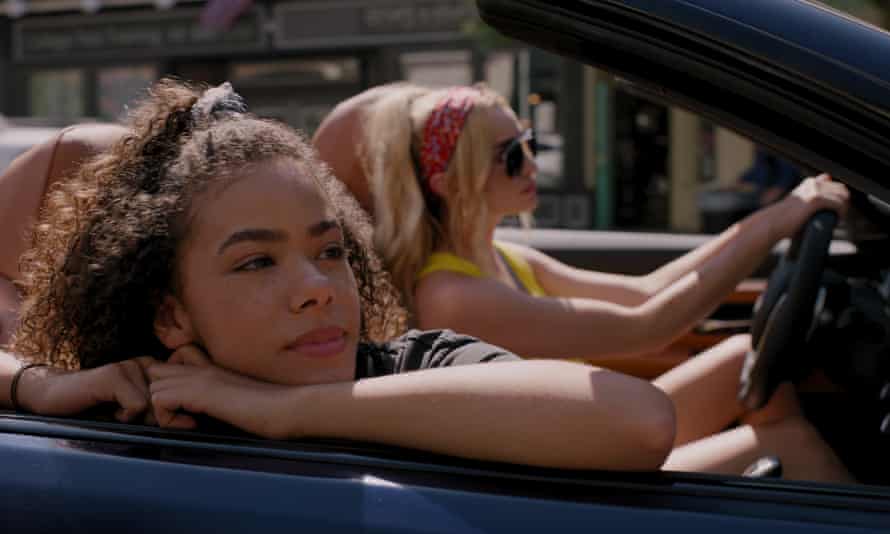 Georgia came from a violent household and never really had a place that she could truly call home until Wellsbury. However, in contrast, her children struggle in the new environment. While her son Austin (Diesel La Torraca) faces bullying, her daughter, Virginia "Ginny," struggles with identity issues after becoming part of a predominantly white circle of friends. However, things do get better for both of them in season 2. Austin befriends his bully, and Ginny makes more friends.
Filming for the series took place in Toronto and Cobourg in the Canadian province of Ontario, with various locations in Cobourg being used to depict the fictional New England town of Wellsbury. For instance, the restaurant The El (formerly known as El Camino), located at 74 King St W, Cobourg, was used to depict Blue Farm Café.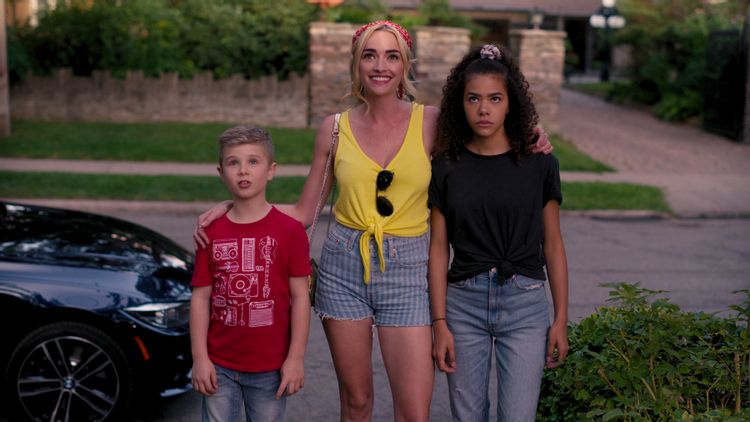 Series creator Sarah Lampert said in an interview that she based Wellsbury on a city she grew up in. The said town is Newton, a city in Middlesex County in Massachusetts. She was a student at Newton High School, where the motto was no place for hate. Lambert tried to bring that aspect of her school into her show while acknowledging individual experiences and interactions with society can differ. The fictional Wellsbury may not be the most diverse of towns, but as one of the protagonists is biracial, her perception of the town adds layers of complexity to its depiction.
Read More: Do Noah and Ginny End Up Together in I Want You Back?