Netflix's 'Who Is Erin Carter?' is an action-adventure crime drama series created by Jack Lothian. It follows Erin Carter, a British expat working as an unsuspecting teacher in Barcelona, Spain. However, Erin's past resurfaces after she and her daughter get caught up in a supermarket robbery. As a result, her family's life is threatened, and Erin must do everything she can to save them. Given the show's high-stakes action and the emotional nature of the protagonist's journey, viewers must wonder if real events inspired it. If you are looking for answers about the inspiration behind 'Who Is Erin Carter?', here is everything you need to know! SPOILERS AHEAD!
Is Who Is Erin Carter a True Story?
No, 'Who Is Erin Carter' is not based on a true story. The series is based on an original concept from creator Jack Lothian, who also penned the screenplay for the seven-episode debut season. Lothian is known for his work as a writer and showrunner on the popular military action-drama series 'Strike Back.' He has also served as a writer on the long-running British medical drama-comedy series 'Doc Martin.' The series was first announced in 2022 under the tentative title 'Palomino.'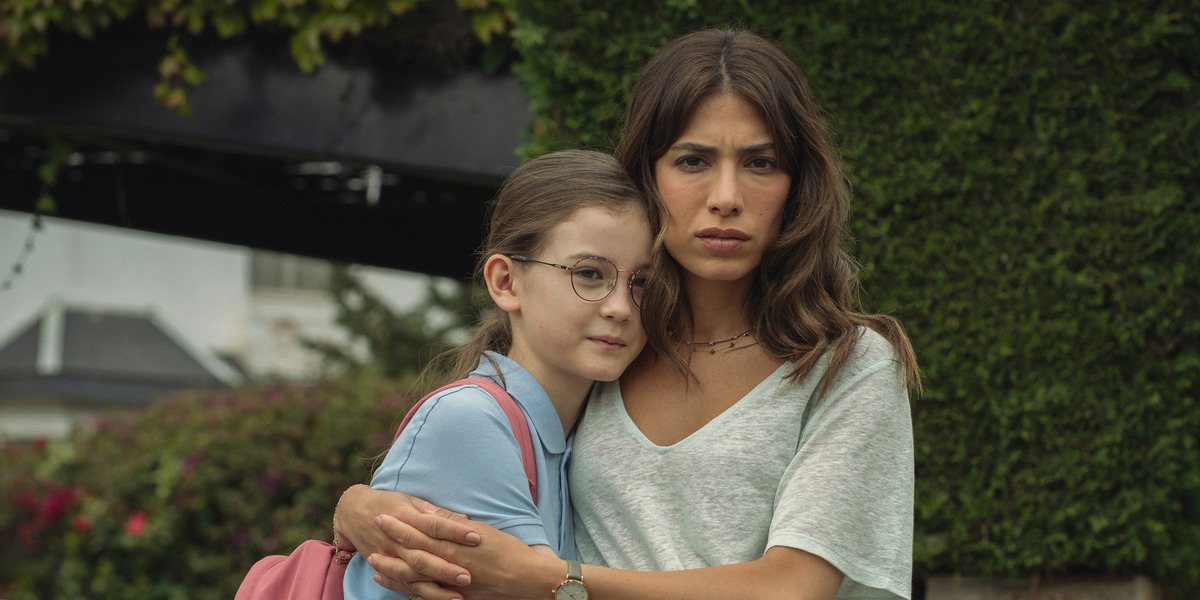 The action-thriller series revolves around Erin Carter, a seemingly normal working-class mother and school teacher who lives in Barcelona, Spain, with her husband and daughter. However, Erin's past starts unraveling when mysterious figures connected to her emerge, threatening her family and domestic life. 'Who Is Erin Carter' is certainly not based on real events, primarily because of the absence of the credits explicitly confirming the show is based on true events. Furthermore, the show's basic premise lends itself to fictional storytelling that combines the elements of a hardcore action-thriller with the themes of family, motherhood, and love.
The protagonist's quest to protect her family from her secrets and dark past forms the foundation of the narrative. As a result, the series dives into the motivations of its main character by building a mystery around her past. The mystery aspect is balanced by a strong family drama that centers around Erin's relationship with her daughter, Harper, and husband, Jordi. Therefore, it is safe to say that the show derives its emotional core from the interpersonal relationships between Erin and her family.
The series also delves into the crime thriller subgenre as it expands upon Erin's backstory and provides her with several obstacles to overcome. The hardcore action, crime, and thriller tropes found in the series, combined with the protagonist's mysterious past, are reminiscent of other fictional shows such as 'Alias,' 'Killing Eve,' and 'The Fall.' In an interview, actress Evin Ahmad, who plays the titular role, spoke about what attracted her to the project.
Ahmad stated she was excited at the opportunity to play a female character in an action context while showcasing her characters' human and emotional aspects. One of the show's primary themes is parenting, with Erin trying to protect her daughter from secrets that could adversely affect her. As a result, the series succeeds in shedding light on Erin's personal life, highlighting the challenges of married life and parenting, and allowing the audience to empathize with the lead character.
Ultimately, 'Who Is Erin Carter' is a fictional story about a woman who is forced to confront her dark past while trying to protect her family. It is grounded in the interpersonal and dramatic relationships between the main characters and a strong family dynamic. These elements are contrasted by high-stakes action, captivating mysteries, and suspense, which entertain the audience. Thus, the series questions how far a woman can go to protect her family, lending a semblance of reality and relatability to the otherwise fictional narrative.