Yara Shahidi is a talented actress who garnered widespread acclaim for her portrayal of Zoey Johnson in series such as 'Black-ish' and its spin-off series 'Grown-ish.' Over the years, she captured the hearts of many by showcasing her versatility through her performances. The skilled personality has also kept a low-key approach to her personal life, which has left her fans intrigued. With her compelling portrayal of Jane in 'Sitting in Bars With Cake,' there is a renewed interest in her largely private romantic life, dating history, and current relationship status. Well, dug deep into her life and tried to find out everything we could about the same. So if you're wondering whether Yara Shahidi has a special someone in her life, we've got your back. Here's everything you need to know.
Yara Shahidi's Background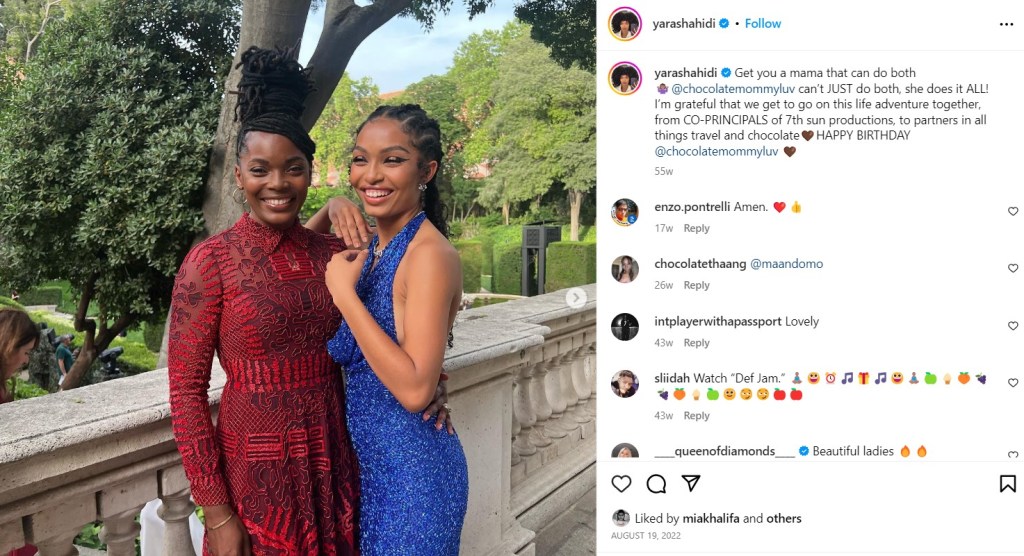 Born on February 10, 2000, in Minneapolis, Minnesota, Yara Shahidi is a multi-talented individual who comes from a rich and diverse background. Her heritage is a fusion of Iranian and African-American roots, which has influenced her worldview and fueled her commitment to activism, including her work for organizations like Girls for Gender Equity and the Third Wave Fund. Raised by her mother, actress Keri Shahidi, and her father, filmmaker and photographer Afshin Shahidi, Yara comes from a family of performers and creatives. She has two brothers, Sayeed and Ehsan, and is related to none other than rapper Nas. The actress also has a nana named Connie Salter Randall, who she absolutely adores.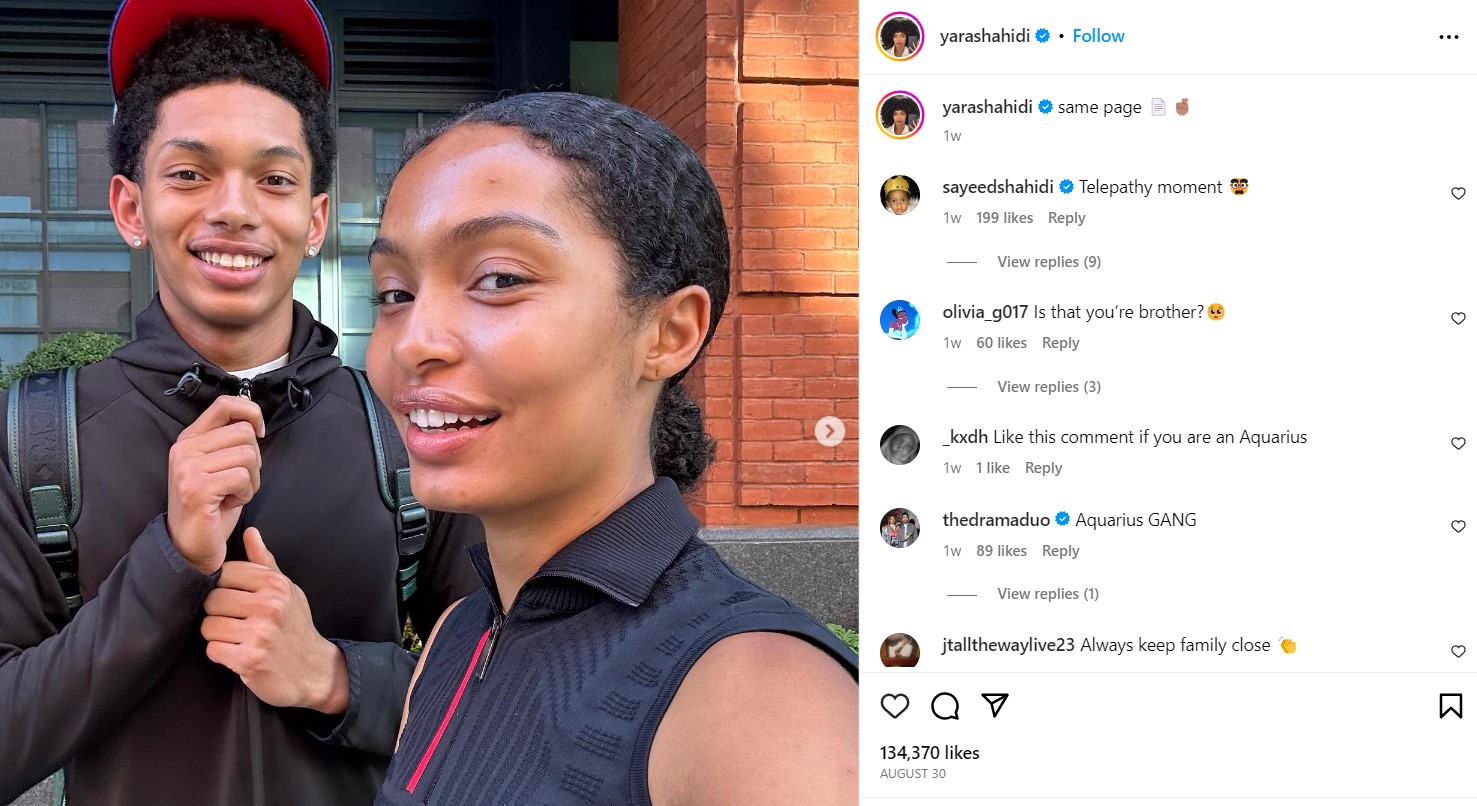 Yara ventured into acting and modeling at the tender age of six, when she appeared in commercials for prominent brands like McDonald's, Ralph Lauren, Disney, Target, GapKids, Guess Kids, and The Children's Place. This early exposure to the entertainment industry set the stage for her future success. Apart from this, she is also a student of the martial arts Tang Soo Do and has earned a black belt in it. Her acting career began in the year 2007 when she made her debut appearance in an episode of the TV series 'Entourage.' She continued to hone her craft and landed roles in various TV series and movies over the years. Notably, in 2009, she appeared in the movie 'Imagine That' and took on roles in TV shows like 'Wizards of Waverly Place,' 'Cold Case,' and 'In the Motherhood.'
However, it was in 2014 that her career reached new heights with the role of Zoey Johnson in the hit TV series 'Black-ish,' which garnered her significant acclaim. Her success led to the spin-off series 'Grown-ish,' where she continued to portray Zoey Johnson while attending college. She has also made appearances in several other movies, including 'Peter Pan & Wendy,' 'Sitting in Bars with Cake,' 'The Sun Is Also a Star,' 'My Father's Dragon,' and more. In February 2017, she was invited to the 10th annual Essence Black Women in Hollywood event, where she received the 'Generation Next Award.' She has also served as an executive producer in the TV series 'Grown-ish,' the movie 'Sitting in Bars with Cake,' and a short titled 'Hair Love.' In 2018, she directed an episode of the TV series 'Shatterbox,' followed by another directorial work for an episode of 'Growing Up' in 2022.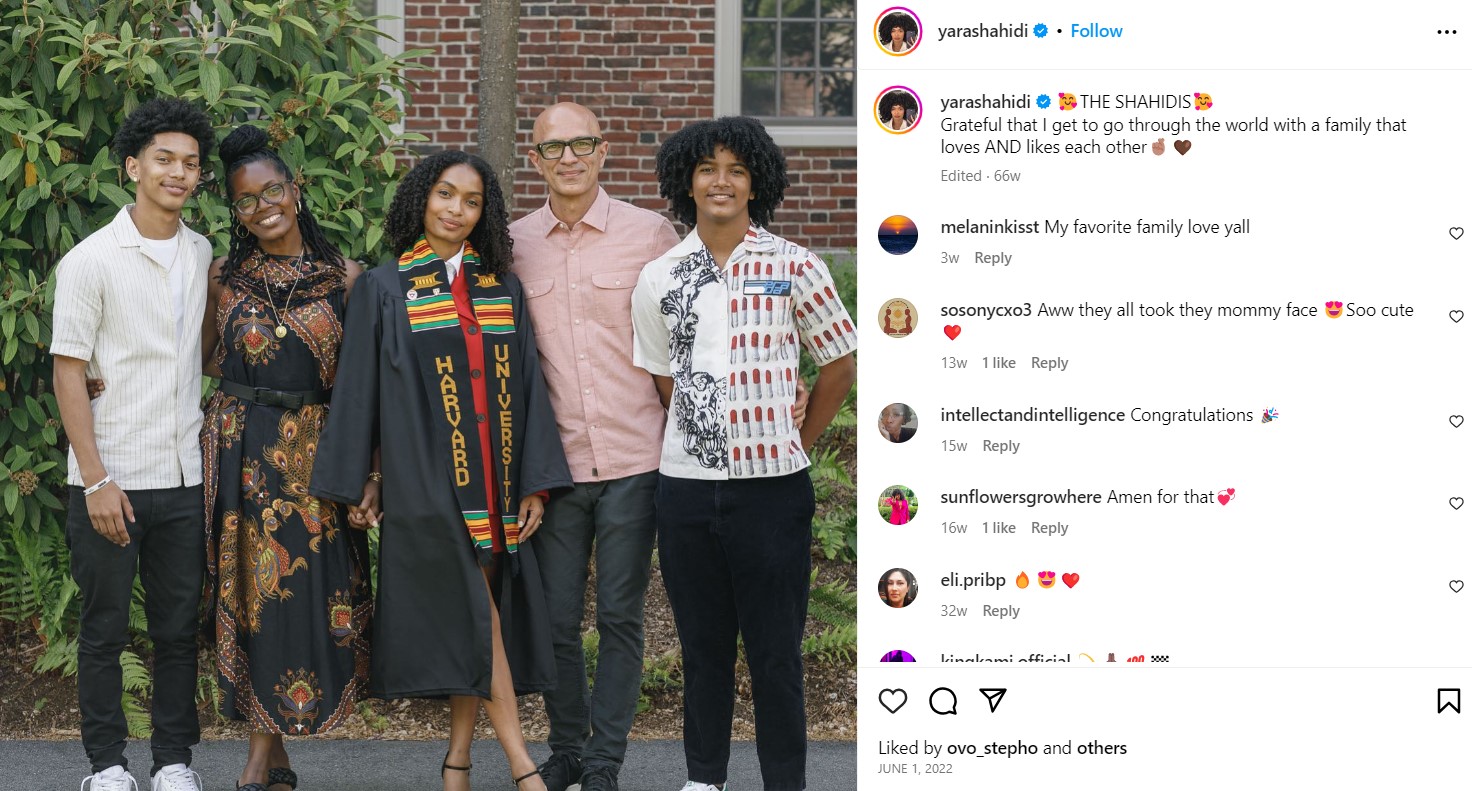 Remarkably, Yara has managed to juggle her on-screen commitments with her academic pursuits and graduated from Harvard University in May 2022, majoring in Social Studies and African-American Studies. Her academic journey at the university was marked by a commitment to social engagement and a focus on studying history and projected futures. In an interview with Vogue, the actress has also expressed her desire to continue working in academia, saying, "As somebody that always tries to be socially engaged, I am looking forward to being able to deepen my work." She further added, "My concentration emphasized that by studying our history, and our past and projected futures. I'm most excited by creating opportunities to exercise what I've learned—and to be flexible to learn so much more."
Is Yara Shahidi Dating Anyone?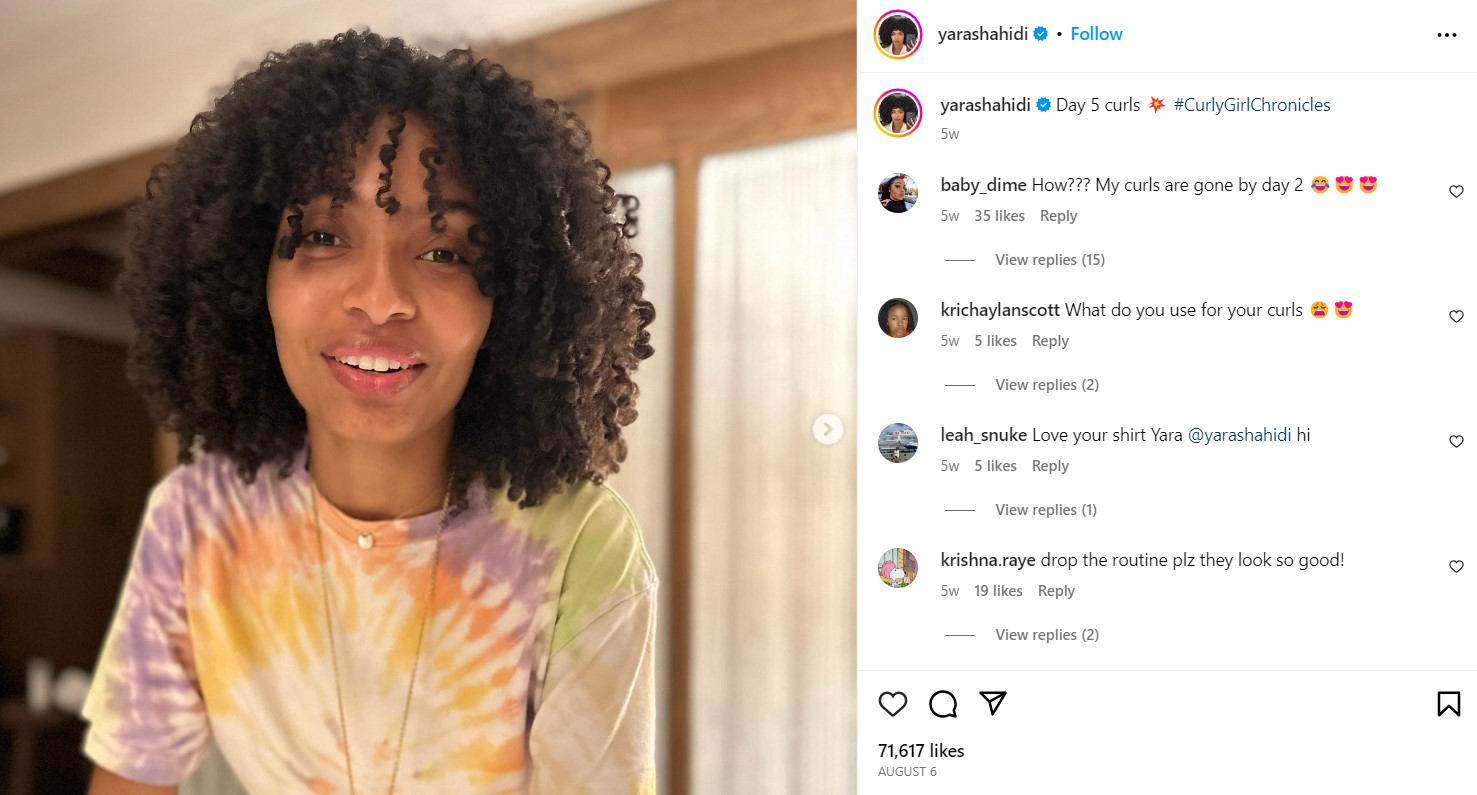 As of writing, we can't say for sure if Yara Shahidi is dating anyone. Her dating life has been a topic of curiosity among fans, primarily because of her penchant for keeping her personal affairs out of the public eye. For years, there were no public displays of affection or social media posts to indicate the existence of a romantic relationship. However, in a recent appearance on 'The Drew Barrymore Show,' she surprised fans by revealing that she had just ended a three-year relationship. The 23-year-old actress has been known for her poise and composure, but in the interview, she casually shared this information during a conversation about her interest in dating at the moment.
Yara told Barrymore, "I like meeting people. And then the other thing is I just got out of a relationship." This revelation came as a surprise to many, as Yara had managed to keep the details of her romantic life under wraps until that moment. Not too long ago, there were rumors circulating that Yara was dating fellow Harvard graduate George Nageeb. While this definitely sparked intrigue among her followers, the accuracy of these rumors was never corroborated. Moreover, the rumors about her dating an older white man who worked on 'Black-ish' were debunked by her co-star Marcus Scribner in a Buzzfeed interview.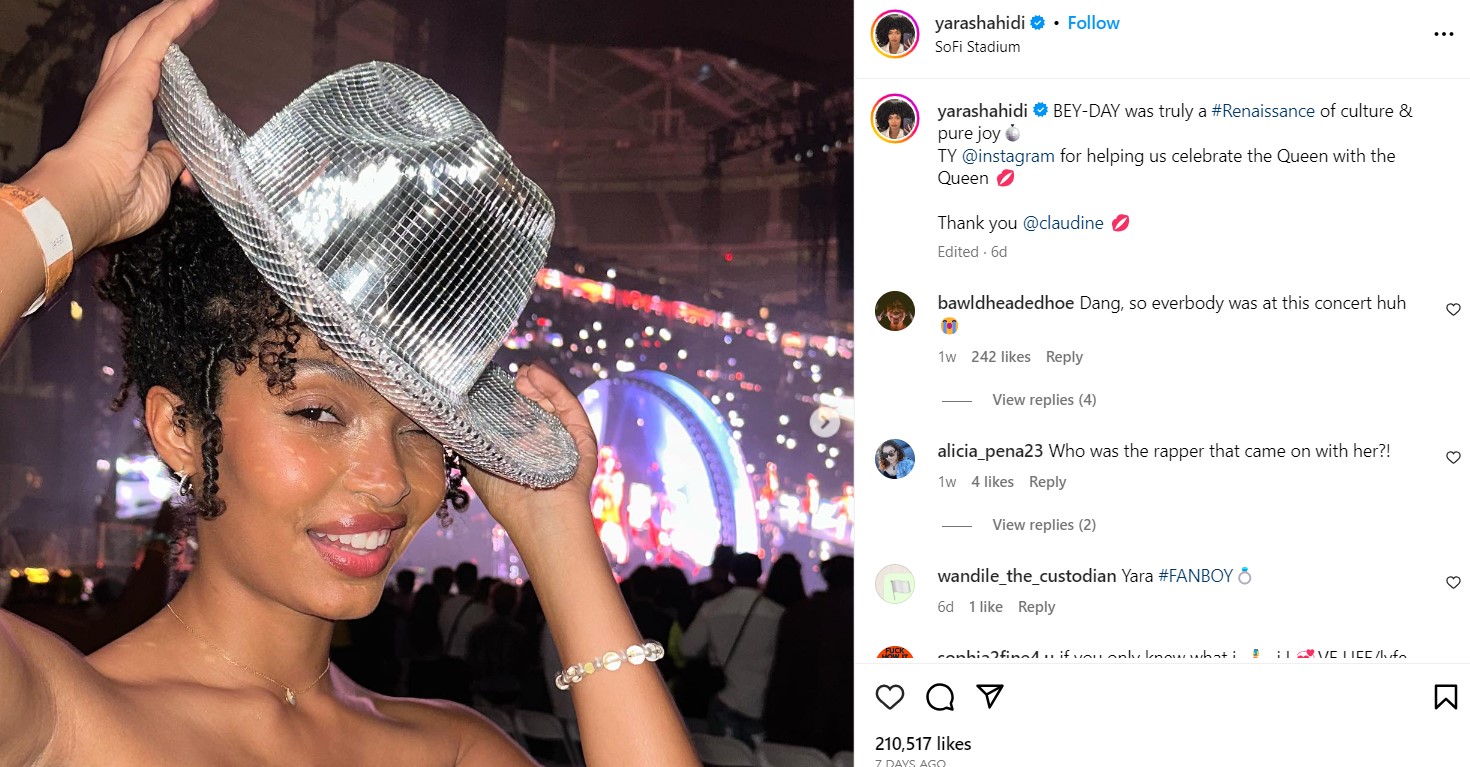 In addition, her interactions with her 'Grown-ish' co-star, Luka Sabbat, sparked dating rumors at one point, but the speculations fizzled out as it became evident that the two were simply good friends. Yara's approach to relationships is deeply rooted in her commitment to commitment itself. In the aforementioned interview with Barrymore, she mentioned, "I'm a big commitment person. It was three years. So, I don't even know what to do with myself. I'm just taking some me time. My friends and I are calling it 'selfish season." This makes it clear that she is focusing on herself and her personal growth following the end of her relationship.
However, the actress has been open in the past about what she looks for in a partner. "Great taste in music, because I need music recommendations, always. Great taste in podcasts, cause I would also love some podcasts recommendations," she said in an interview with The Root. "I think the one that we agree on every time is a similar ethical reasoning and value criteria." Thus, Yara's dating life continues to be a subject of curiosity and speculation among her fans, but the actress has put all her focus on her career and personal growth. The one thing that is clear is that she is a multi-talented individual with a bright future ahead, and we can't wait to see what she does next in the world of academia as well as entertainment.
Read More: Is Sitting in Bars with Cake Based on a True Story?