'Black-ish' is a sitcom that regularly proves to be revolutionary with its focus on social issues involving race and identity. Unlike most family sitcoms in the USA, 'Black-ish' focuses on an African-American family and their trials and tribulations in a humorous manner, keeping sitcom tropes in mind and sporting a light and often hearty tone.
Like most sitcoms, the show depicts the characters' routine conflicts in familiar settings. The Guardian reports how the show revolves around family who do not ""happen to be black" but [are] a family who are black."" It centers around the Johnson family, headed by a successful executive, Dre. Throughout the series, Dre tries to get his family to mingle with their neighbors and find his place in society.
'Black-ish' is enjoyed by millions of fans who appreciate its portrayal of a normal family trying to live a normal life in a world which is all too "black and "white," thereby taking a stand against stereotypical racial perceptions. Over the course of six seasons, viewers have come to feel nostalgic when they see the familiar settings presented in the show like the Johnson family house.
Most popular sitcoms end up doing that: carving a place in viewers' hearts reserved for the familiar locales where the show's story takes place due to the attachment of warm memories associated with its episodes. A good example of that would be Café Central Perk from 'Friends' whose popularity has led to several similarly themed restaurants and cafes in places both within and outside the USA.
Black-ish Filming Locations
As I mentioned above, 'Black-ish' is mostly filmed in familiar places and several fans might be wondering where the show is actually filmed. We've got the answer for you but it might come off as a surprise to many…
ABC Studios, Burbank, California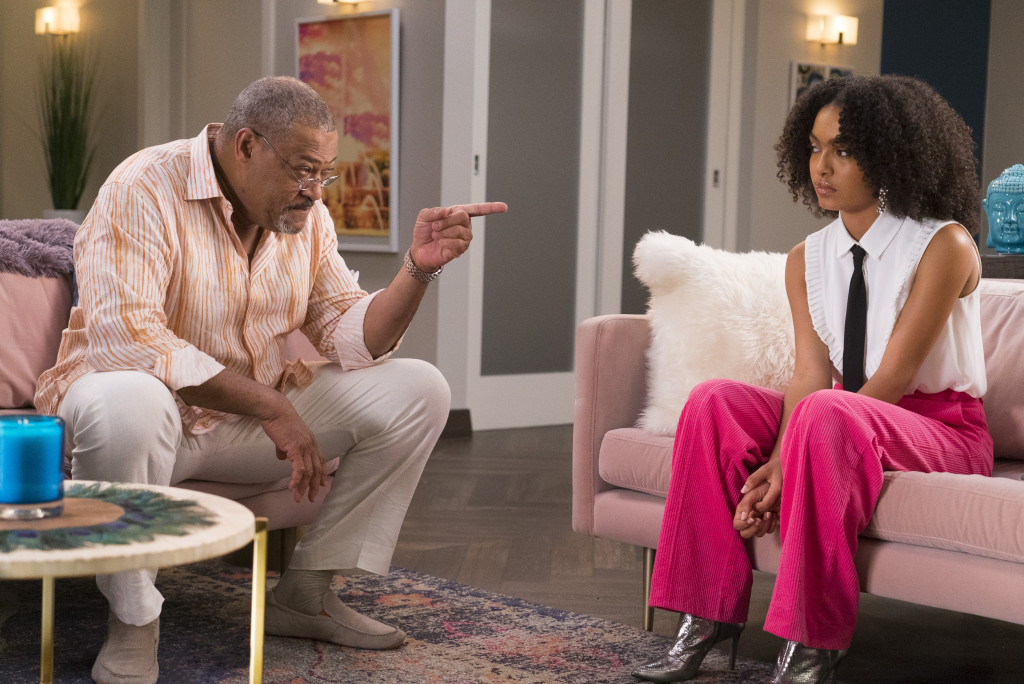 That's correct. Most of the filming for 'Black-ish' takes place inside a studio at ABC Studios which is located at Burbank, California. This is also the place where the spin-off of 'Black-ish,' 'Mixed-ish' is shot apart from various other ABC television productions like 'The Good Doctor' and 'Marvel's Agents of S.H.I.E.L.D.' This might come as a shock to many viewers since the show's setting is made to feel very real.
For instance, the Johnson family's house is something that viewers would recognize immediately. But the interiors of the house have been built inside ABC studios. It is NOT a real house. The house's stairs, for example, lead to nowhere! And most of what is shown as outdoors through the house's windows or patio on the show is actually achieved through large pictures!
However, there is still a lot of attention paid to details so that the house actually looks lived in. Check out this video wherein the ESPN anchor, Molly Qerim is given a tour of the show's set by the actor, Miles Brown.
Sherman Oaks, California
While all the interior shots of 'Black-ish' are filmed inside ABC Studios, the Johnson family house's exterior actually depicts a real house. The house shown is located at 4175, Stansbury Avenue in Sherman Oaks, California. It is a couple of stories high and was originally built in 1946, having 4 bedrooms and an equal number of bathrooms.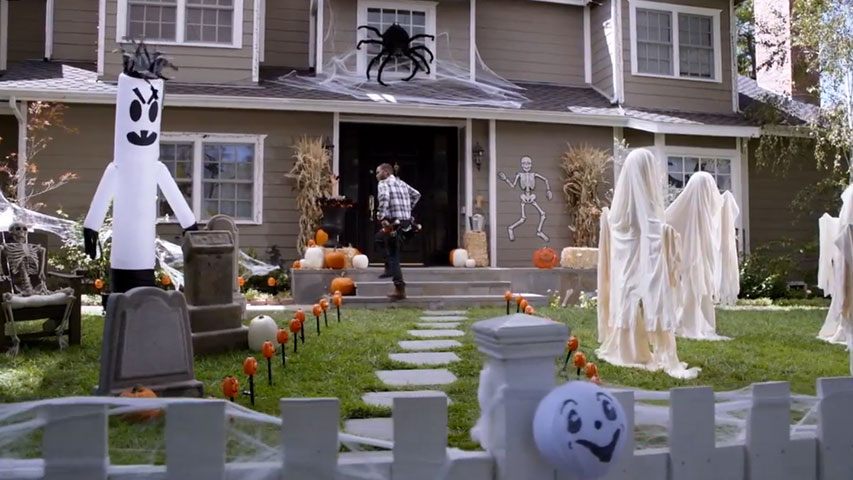 The home looks very calm and instantly oozes a Californian and suburban vibe due to its location. Many viewers have noticed how it looks extremely similar to the Dunphys' house in 'Modern Family.' However, the one show in that sitcom is a different property located on 10336, Dunleer Drive in Los Angeles.
Interestingly however, a different house's exterior was used for the pilot episode which is located on 1640 Lombardy Road in Pasadena, California.
Other Locations
The school that Johnson family's kids go to is called the Valley Glen school. However, the building used to film the school scenes is located at Disney Studios in Burbank, California.
Other than that, the place where the show's protagonist, Dre works is known as Stevens and Lido. The building where scenes set in Dre's workplace are filmed is located on 13335 Maxella Avenue, Marina Del Rey in California.
Moreover, the community center depicted on the show, the Compton Boys and Girls Center is situated on 11117 Victory Boulevard, North Hollywood, California.