In most countries, minority communities usually tend to have a small neighborhood where most of their residences are located. In more orthodox countries, it is absolutely mandatory that no matter who you are, you've got to keep yourself out of the neighborhoods where your people don't reside. It was the same case in the United States as well for a long time, with African-Americans mainly living in the projects and the ghettos, and being socially outcast from white neighborhoods.
However, the situation has definitely changed over the years, with communities becoming more inclusive. Now, it is mostly a person's financial capacities that determine the neighborhood one can occupy. Being an upper-middle-class black family, the Johnsons go through a similar experience when they move into a neighborhood mostly crowded by white people. It is their experiences as they try to gel in with this neighborhood that become the main focus of the series, 'Black-ish'.
Andre, always eager to be seen by his neighbors as one among them, encourages the members of his family to interact with the neighbors as much as possible. Their interactions with white families belonging to their own financial class bring up a lot of important socio-political issues regarding American culture in this day and age. Important issues like police brutality on black people, racism, usage of the N-word and others are addressed in the series. The fact that this series boasts of a diverse cast and is so socially aware while packing a punch with its jokes has made 'Black-ish' one of the best shows in recent years. If you have enjoyed watching this series and want to check out similar shows, then you have arrived at the right place. Here's the list of best shows similar to 'Black-ish' that are our recommendations. You can watch several of these series like 'Black-ish' on Netflix, Hulu or Amazon Prime.
7. Grown-ish (2018-)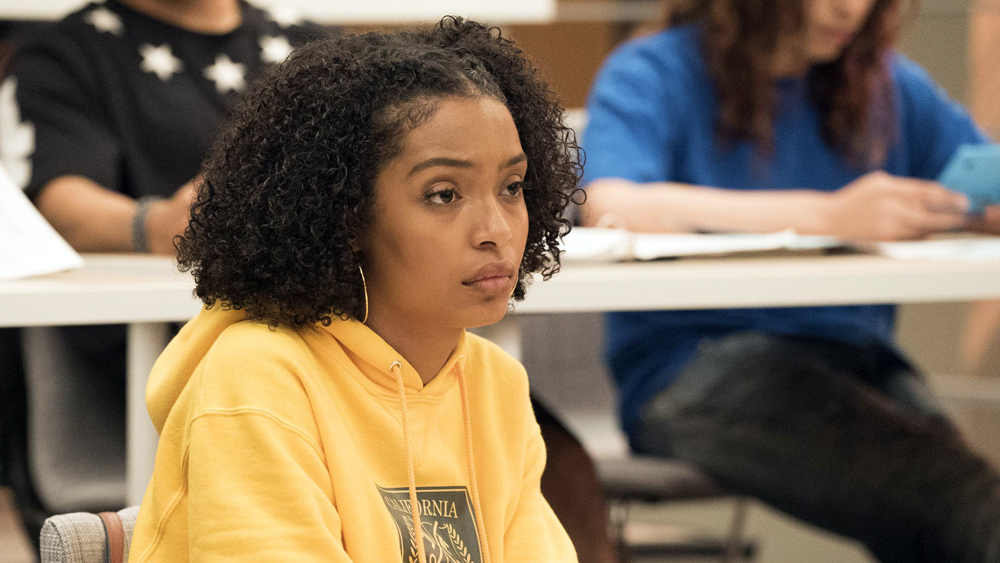 If you have enjoyed watching 'Black-ish', then you must check out its spin-off series, 'Grown-ish'. The show follows the life of the Johnson family's eldest daughter, Zoey, at a point of time when she steps into adulthood and leaves the comfort of her home behind as she prepares to attend college. We follow Zoey as she joins Cal U (California University, Pennsylvania), makes new friends, and determines what she wishes to study. Zoey is at first inclined to become a fashion designer, but then devises her own course called "the sociology of fashion". Just like 'Black-ish', this spin-off series also explores social issues without being preachy. Yara Shahidi does a fantastic job in the leading role.
6. Mixed-ish (2019-)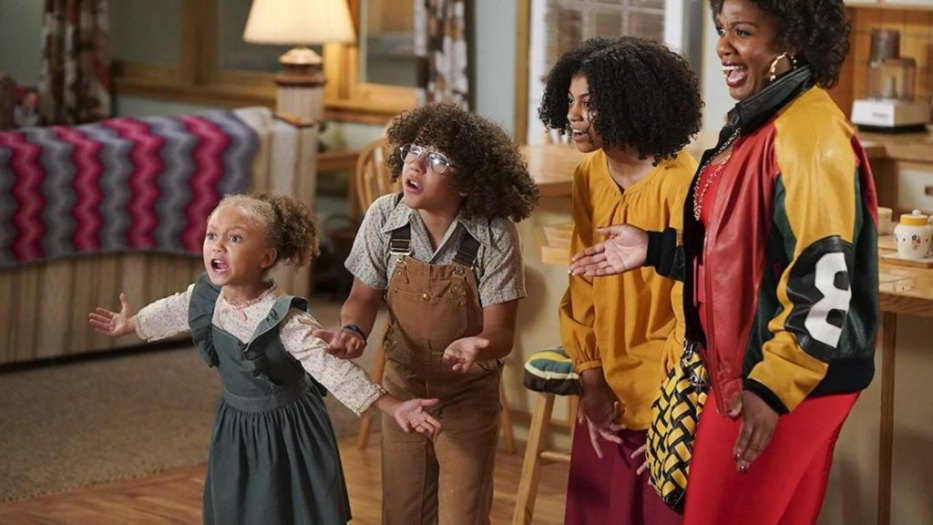 Another spin-off series with the characters of 'Black-ish', 'Mixed-ish' chronicles the life of Rainbow Johnson, wife of the former show's central character Andre Johnson. The show is set during the 1980s when Rainbow was growing up in a mixed-race family and had difficulty identifying with any particular culture. The show focuses on how race relations worked in America during the 1980s. 'Mixed-ish' is the story of a family who are unsure of their identity in this world and still has to tread along and try to adjust in this divided society. The makers have chosen a rather interesting premise for their characters where they can explore a lot of issues which are not that common on American television.
5. The Neighborhood (2018-)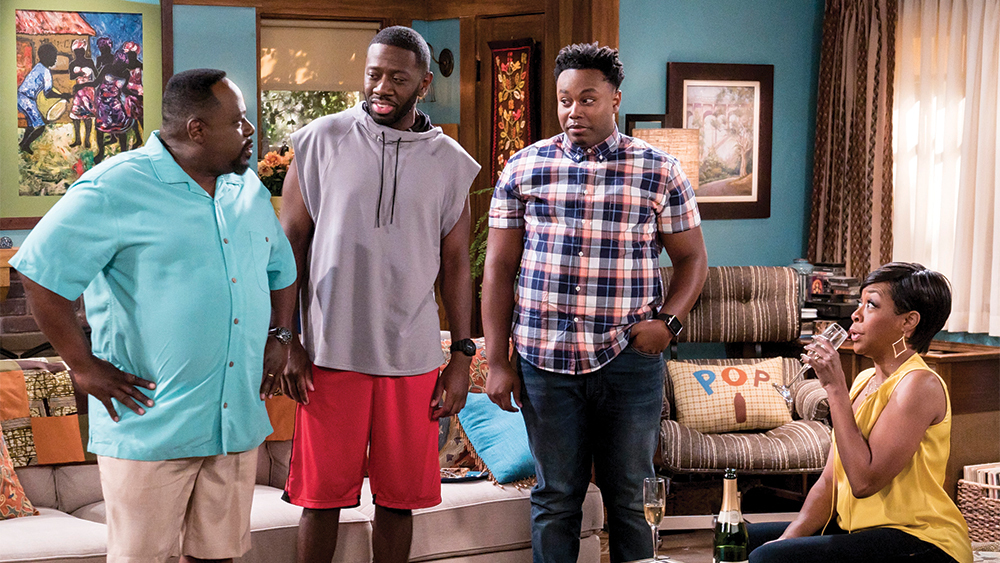 We all love a neighbor who is friendly and amiable, and is always there when we need them. However, sometimes a neighbor is so friendly that it becomes annoying. This is the case with the central character of the series 'The Neighborhood'. Dave Johnson has recently shifted to a community with his family. He is always too friendly with everyone. This side of his is not taken warmly by everyone, especially by his next-door neighbor Calvin Butler. Dave slowly begins to understand that it will not be very easy to fit into this community and that he has to slowly work his way towards his goal. The cast of 'The Neighborhood' is extremely talented, but the show doesn't really live up to its potential.
4. Marlon (2017-2018)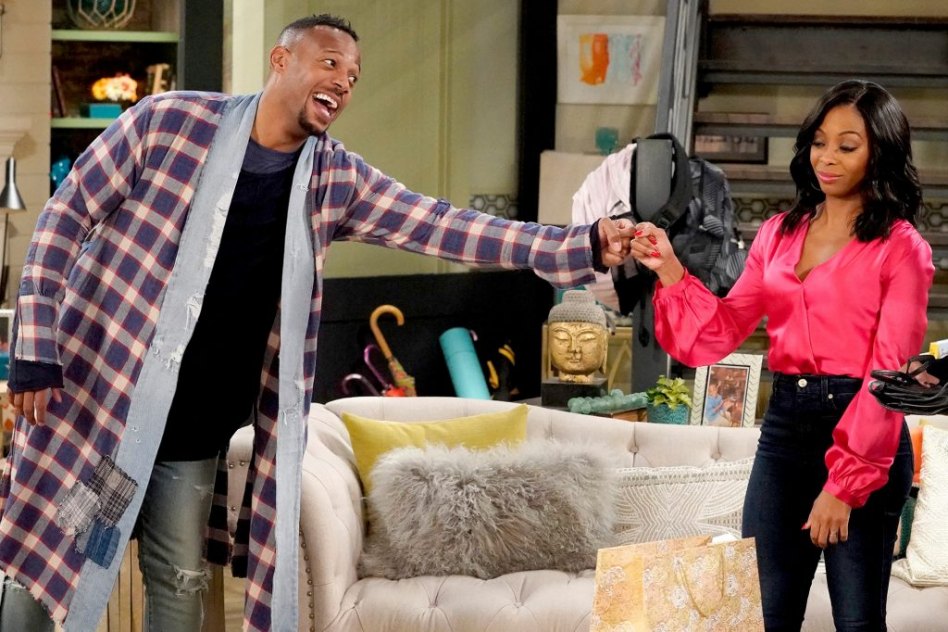 Co-created by and starring Marlon Wayans, 'Marlon' is based on the life experiences of the actor himself. The story of this series centers around a formerly married couple, Marlon and Ashley, who are just staying friends so that their divorce does not have any negative impact on their children. While Marlon is very childish and fun-loving, Ashley is the one who keeps things sane around the house. Despite trying to move on and look for other partners, her complicated situation in life prevents Ashley from doing so. 'Marlon' is funny at certain places, but the plot offers us nothing new from what we regularly see in sitcoms.
Read More: TV Shows Like Life in Pieces
3. Fresh off The Boat (2015-)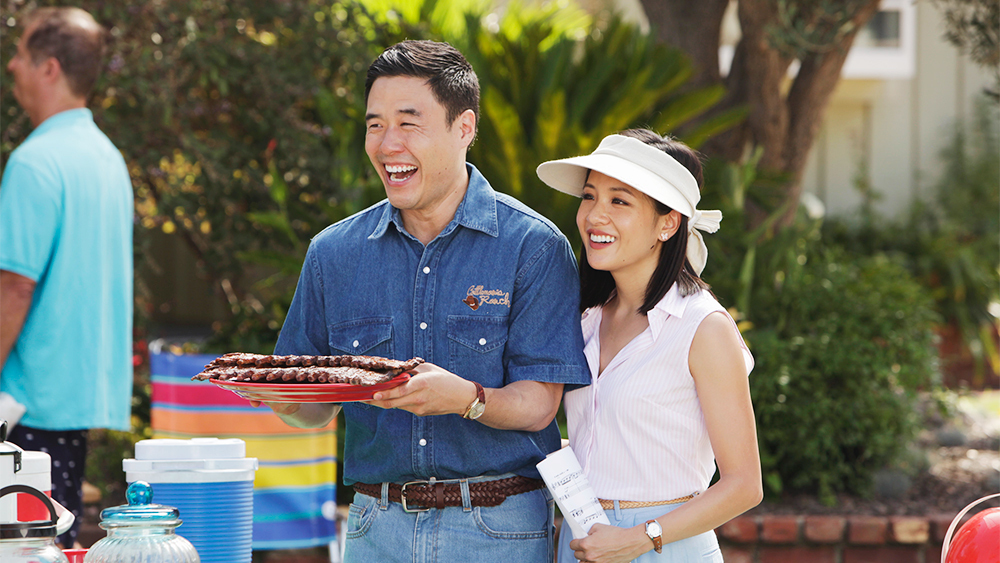 While 'Black-ish' is about an African-American family who find themselves in a neighborhood where they feel like misfits, 'Fresh Off The Boat' is about a similar situation encountered by a Taiwanese family who have moved to Florida from the Chinatown of Washington DC. The central character of this series is Eddie Huang, the eldest child of the family, and it is through his perspective that we witness the challenges he himself, as well as his parents, face while dealing with their new neighborhood.
Eddie's father runs a barbecue restaurant and is always busy chasing the American Dream. Despite being attuned to American culture and being a big fan of basketball and hip-hop, Eddie finds it hard to gel with children in his school. The characters of this series are very charming, and we start caring about them in no time at all. Asian Americans are still not that well represented in mainstream television, and so a show like 'Fresh Off The Boat' can inspire others to create content keeping this community in mind.
Read More: TV Shows Like On My Block
2. Reed Between the Lines (2011-2015)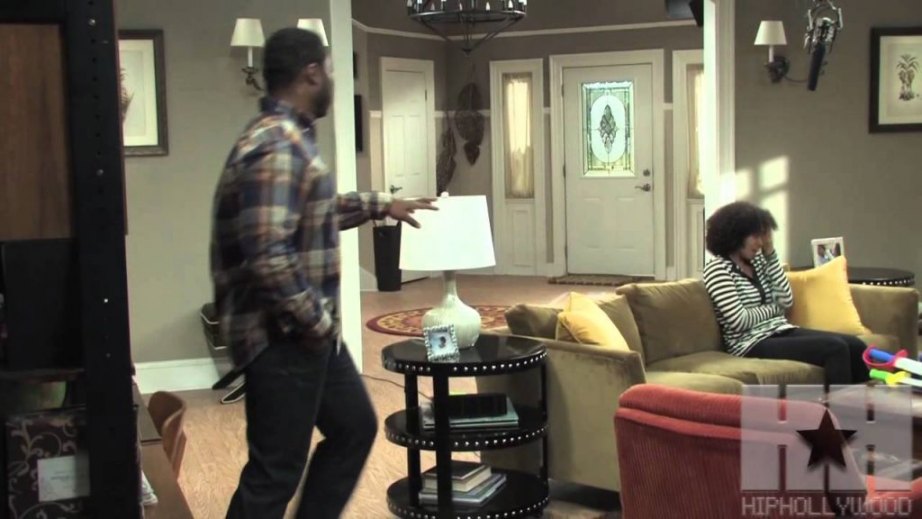 Created by Kellie Griffin, 'Reed Between The Lines' stars Tracee Ellis Ross and Malcolm-Jamal Warner in leading roles. Tracee plays the character of Dr. Carla Reed, a highly successful psychologist who can easily juggle between her personal and professional commitments. Growing up in a middle-class family, Carla is well-aware of the importance of good education and discipline, and these qualities are constantly reflected in the ways she conducts herself. Her husband, Dr. Alex Reed, is, on the other hand, a professor of English at New York University. He is the first person from his family to have attended college, and Alex is someone who is always aware of his origins and respects the opportunities he got in life. The series deals with a vast range of topics like family, education, life choices, psychological issues, and so on. Some reviewers have said that 'Reed Between the Lines' is heavily influenced by 'The Bill Cosby Show'.
Read More: TV Shows Like NCIS
1. Brooklyn Nine-Nine (2013-)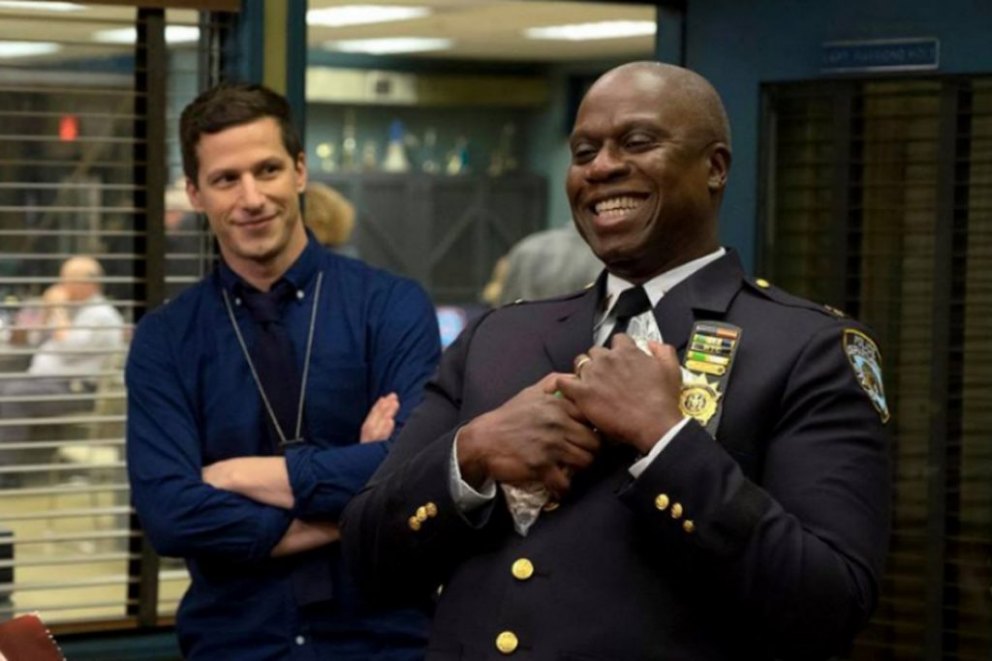 One of the finest sitcoms to have come out in recent years, 'Brooklyn Nine-Nine' is a show set within a police station and revolves around the various characters who work there. The central character of this series is Jake Peralta (Andy Samberg), an NYPD detective who constantly runs into trouble with his commanding officer, Captain Raymond Holt (Andre Braugher). The show features other supporting characters, most of whom are mainly policemen and women. It focuses on their interpersonal relationships, and the cases they tackle. We've always loved watching police procedural shows, and 'Brooklyn Nine-Nine' is an interesting twist on such shows where the characters' actions ultimately result in hilarious situations.
Read More: TV Shows Like Brooklyn Nine-Nine