Some shows just tend to hit you right in the feels because they're just so relatable and reflect upon what real life can actually be like sometimes. 'Life in Pieces' is one such show that revolves around one big happy family that has its own share of ups and downs, which later turn into beautiful memories. The show depicts their day-to-day lives, struggles and achievements, and the most striking aspect about the series is how it manages to portray the perspectives of each family members. All these perspectives add up together throughout the span of the show and they become short stories that together form what we call life. Life is beautiful and sometimes we're so engrossed in the present that we forget to embrace the past and how far we have managed to come. This show is a reminder to all the families out there that the struggles you experience from time to time are totally worth it and it is the tiny moments of happiness that make a difference in the long run.
'Life in Pieces' has received critical acclaim for its originality and subtle comedy, leaving no doubt about the fact that it is one of the best in this genre. However, it's not the only one out there. Good shows like this may be a little hard to come by but trust me, there are still many good series in the same style and tone. With that said, here's the list of best shows similar to 'Life in Pieces' that are our recommendations. You can watch several of these series like 'Life in Pieces' on Netflix, Hulu or Amazon Prime.
11. Modern Family (2009)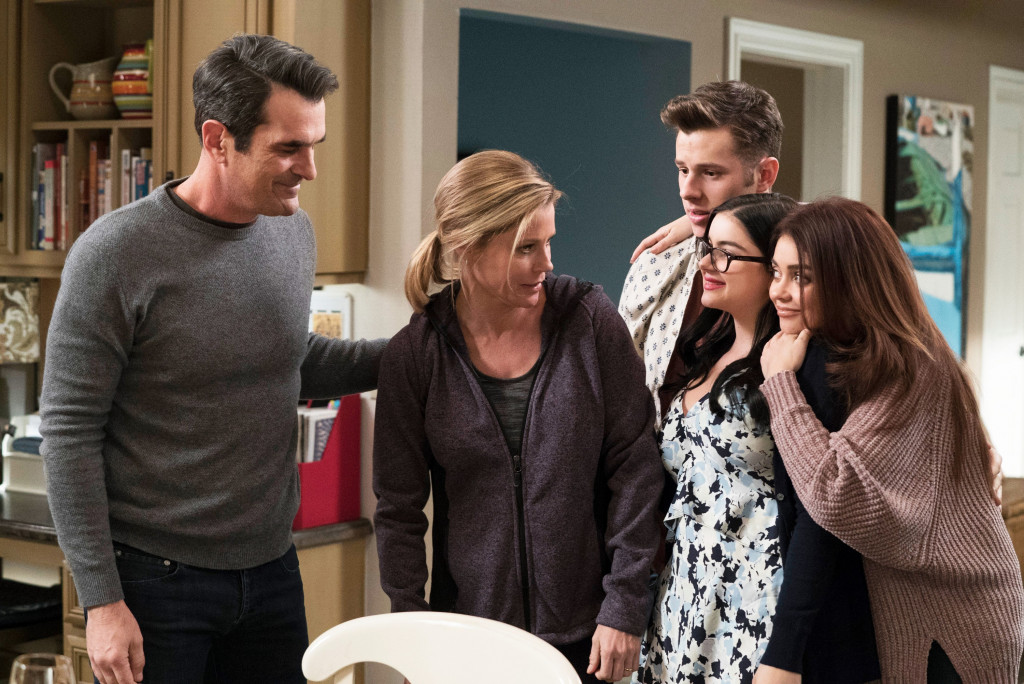 'Modern Family' is one of the most honest and hilarious TV shows out there that revolves around the lives of three different families, each dealing with their own set of downfalls and the troubles of raising their own children. The first family the show focuses on is that of Phil and Claire's, who try to maintain an open and positive relationship with their three children. The other family is that of Claire's dad Jay who raises two boys with his Latina wife Gloria, who is often mistaken as his daughter. The last one is that of Jay's homosexual son named Mitchell who raises an Asian girl with his partner, Cameron and all of them together make one huge diverse family and of course, a happy family.
10. Last Man Standing (2011)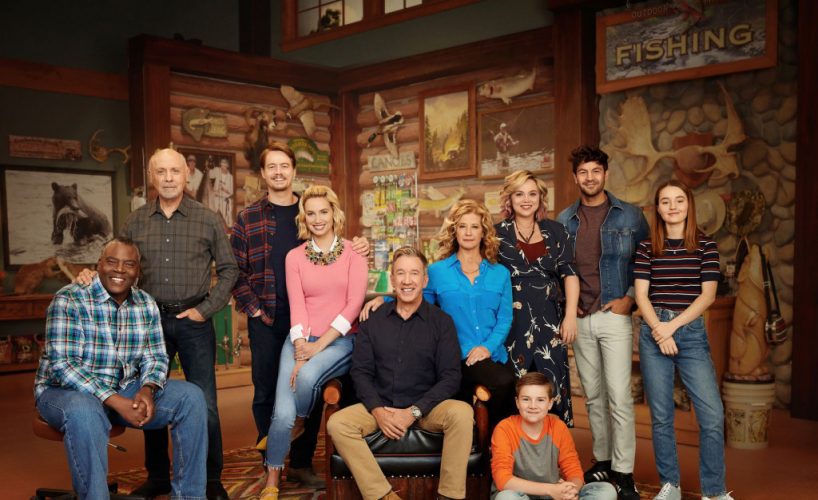 'Last Man Standing' is a show about a man named Mike Baxter who lives his dream job of being a marketing director for a great outdoor sporting goods store. He gets to spend a fair amount of his time enjoying the outdoors while he works for this company but at home, he's the oddball amongst all the women in his family. He lives with his wife Vanessa and his four daughters, who together make him feel like he's some sort of misfit between them. When his wife decides to start working again and gets promoted quickly, her workload increases. This increase in the workload forces Mike to get more involved in a family where previously he was struggling to find his place as the only man.
9. Black-ish (2014)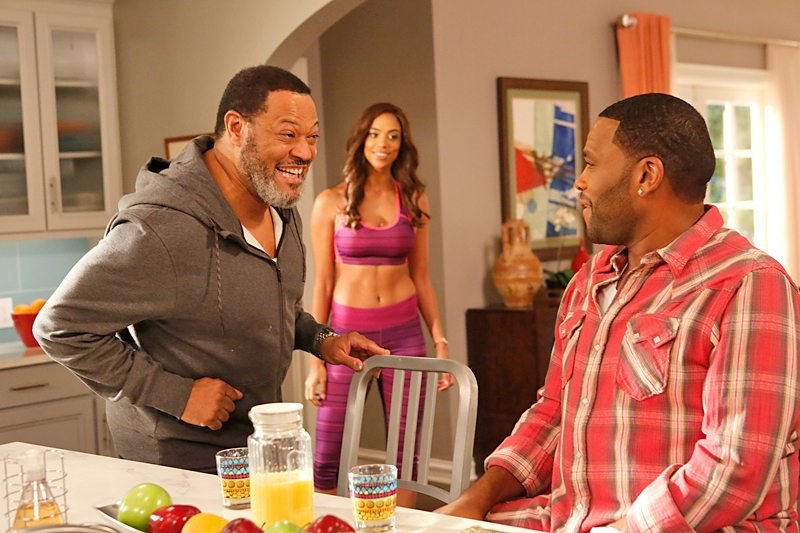 No matter how much of an outcast one may be, we as social animals look for our place in the society in the form of acceptance. And so does Dre Johnson, who tries to get his family to mingle with the people in the neighborhood that is full of high-class white families. Dre, determined to become a part of the community, tries to build rapport with those around him and seeks acceptance in a place where he and family are the minority. 'Black-ish' is a great comedy show that can be enjoyed by the whole family together. The only problem with this one is that from time to time, it loses its path and becomes way too dramatic, drifting away from the comedy genre.
8. The Goldbergs (2013)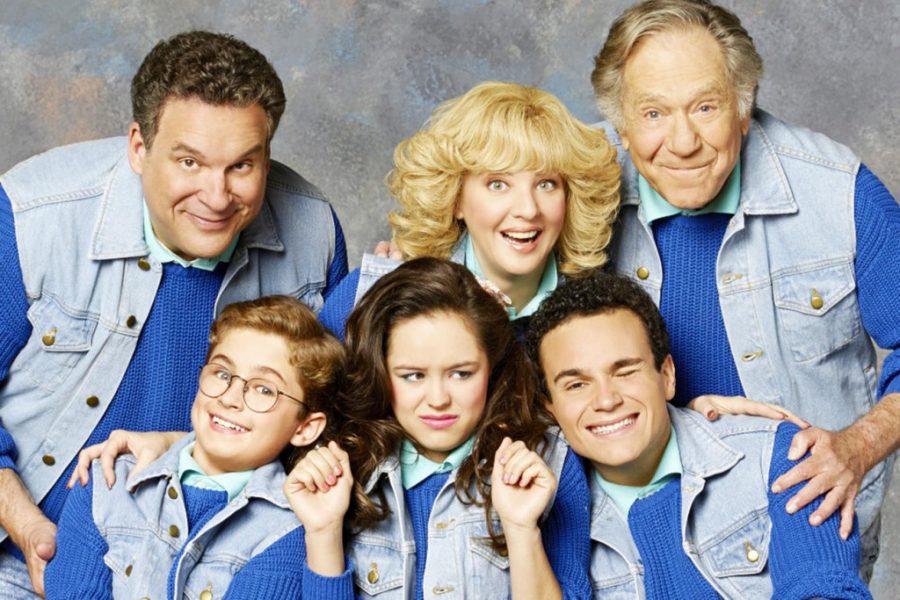 Set in Jenkintown, Pennsylvania, in the 80s 'The Goldbergs' is about a young member of the Golbergs family who recalls all of the childhood days with his mother, short-tempered father, rebellious siblings and young-at-heart grandfather. The show takes you back to your childhood days and wonder which character did you play in your family back then. 'The Goldberg's' will bring back some of the best and maybe even the worst of memories, but most of the times these memories will make you laugh out loud. If you were raised in the 80s, then there's no better drama show than this for you.
7. Arrested Development (2003)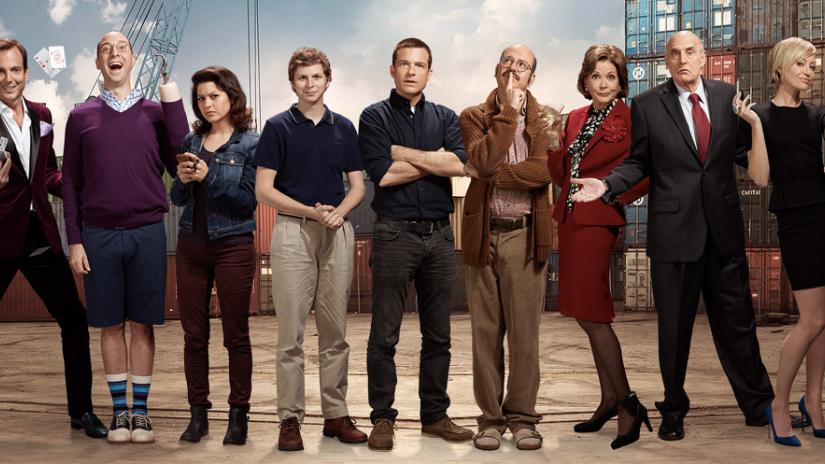 A highly dysfunctional family that was once known for its flourishing real estate business in Orange County is now going broke day by day. After their business goes bust, the family loses everything and their only remaining asset now is a model home that was left behind. The only sane person in this family is Michael Bluth (Jason Bateman) whose father is in prison and has left the entire family business on him. Michael and his son George (Michael Cera) struggle to keep their heads up in their family and barely manage to stick around — their only motivation being that it's their family after all.
6. Fresh Off the Boat (2015)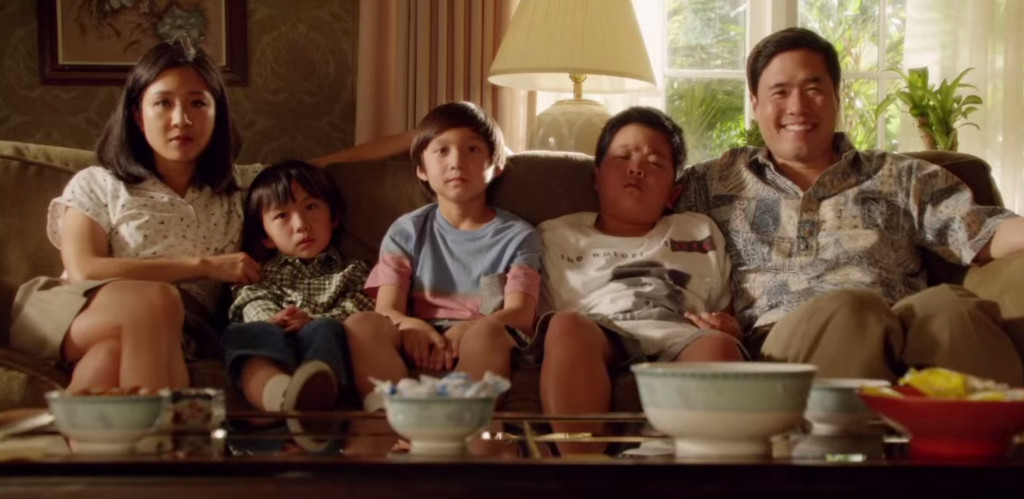 Set during the mid-90s, 'Fresh Off the Boat' is about a Taiwanese family that moves to Orlando to fulfill their own version of the 'American Dream'. But this whole experience is not what they thought it would be and they struggle to fit into the new culture as they try to adapt to the lifestyles of those around them. The show has its own charm and even paves the role of diversity in the industry. The comedy in this one is suitable for all ages, and Asian or not, you will be able to relate to the problems faced by this family in one way or the other.
5. Man with a Plan (2016)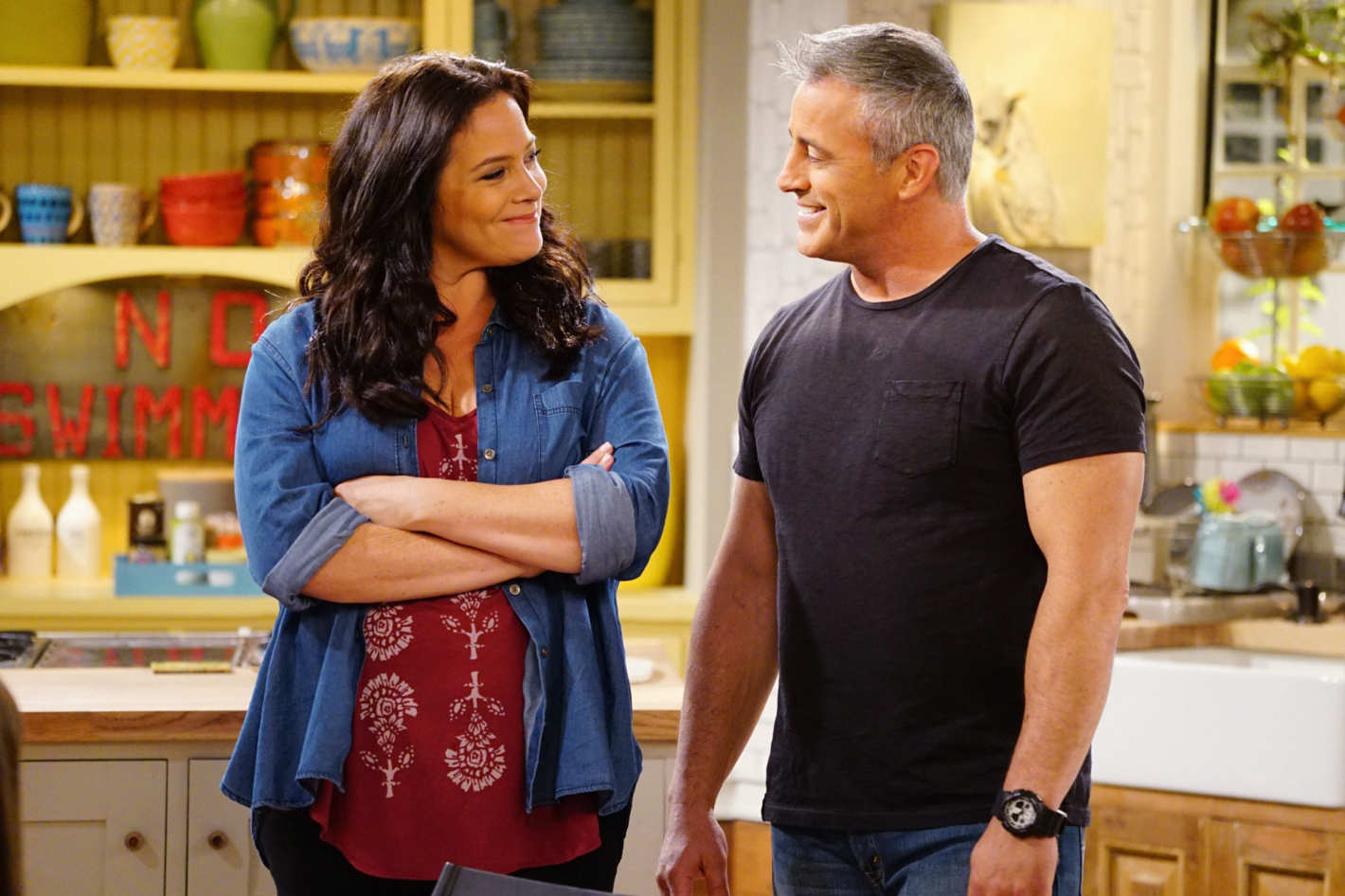 Starring Matt LeBlanc, 'Man with a Plan' is about a husband and a father who live a comfortable life staying at home. But everything changes when his wife decides to start working again and the responsibilities of his family and home are weighed down upon him. That's when he realizes that parenting may be much harder than he had ever imagined. The show has a great concept and a few good moments of comedy here and there. And the best part is that it just gets better with time.
4. The Mick (2017)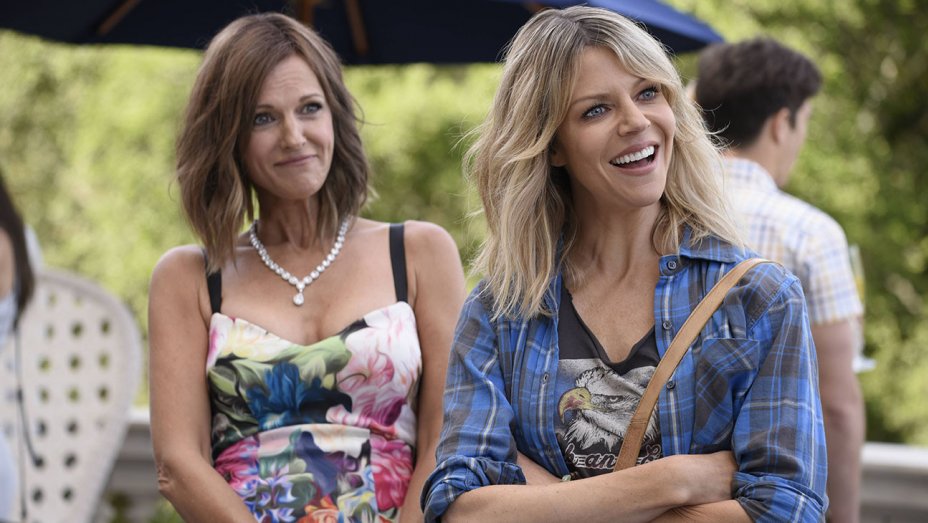 'The Mick' centers around Mackenzie "Mickey" Murphy, an arrogant, bitchy and chain-smoking woman who is forced to move to Greenwich to look after the spoilt rich bratty children of her sister after the mother of these kids flees the town to get away from potential criminal charges. She soon realizes that the children she's babysitting are devils in disguise and her life with them is not going to be the same anymore. Most drama shows of this genre eventually start to peter out with time but this one stands out and just gets better with each season. This show is one of a kind and it's still a mystery why Fox canceled it later.
Read More: TV Shows Like Fosse/Verdon
3. Finding Carter (2014)
Carter Stevens lives the ideal life of a teenager in high school, but a piece of news that comes down after an investigation shocks her to the core: Carter was kidnapped when she was 3. She must now return to her biological family that assumes she is dead by now. Carter finds her real family and starts building up a new life with her new family members which include her father, her real mother, her twin sister and also a little brother. But she must also protect the single mother who raised her all these years and is now being chased by the police.
2. Malcolm in the Middle (2000)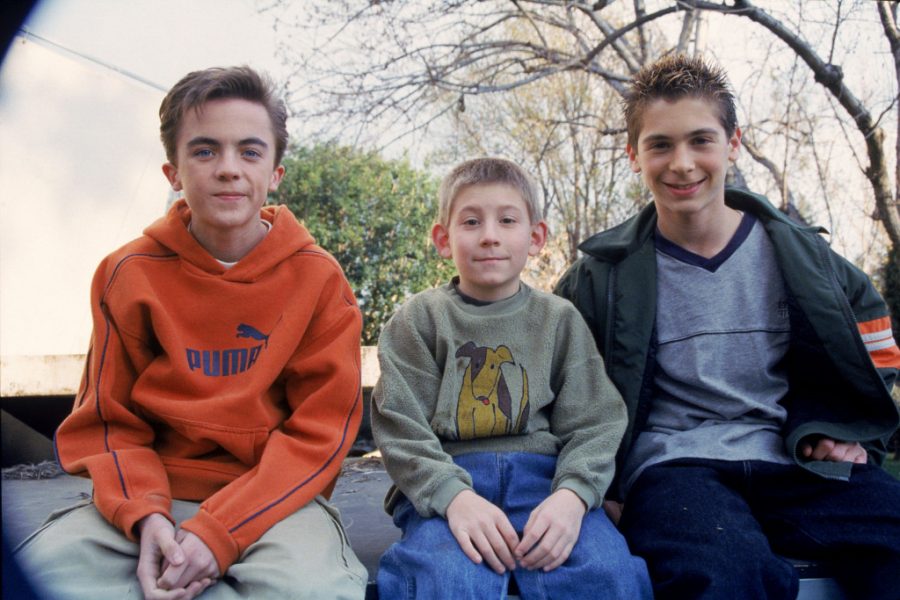 Malcolm is an intellectually advanced genius who hates the unnecessary attention that he gets at school for his level of smartness that is way above most kids of his age. But that's not the end of Matt's problems, he also has to deal with the troubles of his highly dysfunctional family where he is the middle child between two other siblings. The only person with whom he manages to maintain a good relationship is his elder brother, but because his parents believe that military school would add more discipline to his brother's life, he spends most of his time boarded there. Along with the comedy that this show offers, it also manages to maintain a strong story which makes this one relatable for every American middle-class family.
Read More: TV Shows Like You Me Her
1. Raising Hope (2010)
Jimmy has a one night stand and completely forgets about it. But his past comes back to haunt him when the woman whom he had slept with gets sentenced to a death row and now the responsibility of his daughter who he did not even know about is bestowed upon him. Initially, Jimmy and the others around him seem hostile towards the baby but soon the world around them starts to change and they begin to show some humanity. This feel-good show is absolutely hilarious and at the end of every episode, it leaves you with a warm and fuzzy feeling. Among all the other shows in this genre and the ones mentioned on this list, this is surely one gem of a comedy. Highly recommended to those who are looking for a slow burn family drama comedy.
Read More: TV Shows Like Star Trek: Discovery