Directed by Micael Langer and Cláudio Manoel, Netflix's 'A Life Too Short: The Isabella Nardoni Case,' AKA 'Isabella: O Caso Nardoni,' delves into the details of the murder case of Isabella Nardoni, a five-year-old girl whose death rocked all of Brazil. Though the incident in question happened more than a decade and a half ago, its coverage in the Brazilian crime documentary has reinvigorated people's curiosity about the details of the story. Well, here is what we know about the same!
How Did Isabella Nardoni Die?
Isabella Nardoni was the daughter of Ana Carolina Oliveira and Alexandre Nardoni. She arrived in this world on April 18, 2002, and her parents divorced when she was only 11 months old. However, that did not stop her from being close to both of them. During the weekdays, she lived with her mother while her weekends were spent with her father, stepmother Anna Carolina Jatobá, and half-brothers Pietro and Cauã Nardoni.
On the night of March 29, 2008, the residents of Edifício London heard a disturbance and found Isabella on the ground of the front garden. At the time, her father and his family had a house on the sixth floor of the building, and Alexandre soon came out running, apparently claiming that an intruder, who was wearing black, had cut the safety netting in the window of his daughter's room and thrown her through the hole.
After the authorities were called, the medical personnel tried to resuscitate Isabella for just over half an hour, given that she was exhibiting signs of cardiac arrest. Her mother, Carolina, had also been informed about the situation and came to the place as soon as possible but apparently did not dare touch her daughter for fear of somehow hammering her child's condition. Isabella was soon taken to a hospital, but not long after they reached their destination, Carolina, who had been riding in the same vehicle as Isabella, was informed that her daughter had passed away.
Who Killed Isabella Nardoni?
According to Alexandre Nardoni, Isabella Nardoni's father, he and his family had driven back home on the night of the latter's death in a car. Seeing that his daughter was asleep, he had apparently carried her first to her bedroom and then went downstairs after locking up his home. He then stated that after he came back up with the other three members of his family, he soon noticed that Isabella was not in her room and that there was a hole in the netting of her window. Alexandre claimed that he had yelled at his wife to call his father, Antônio Nardoni, before rushing downstairs.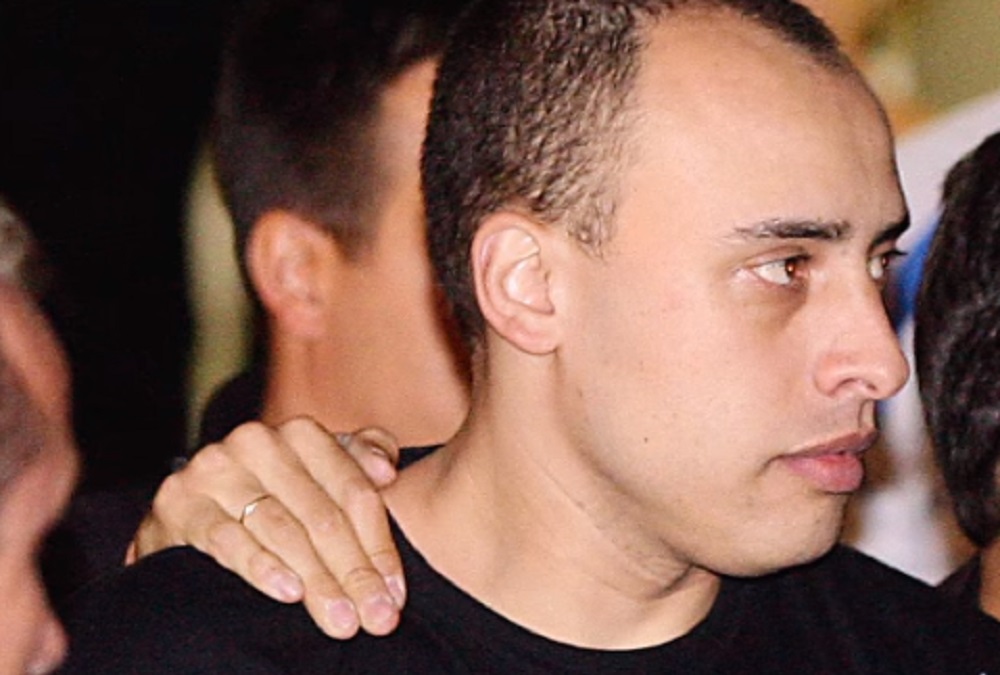 However, the investigators and experts found evidence that did not seem to match the story. There were traces of blood splatters, which someone had evidently tried to clean up, that led from the front door of the building to Isabella's window. The height from which the blood splatters had likely fallen suggested that the five-year-old had apparently been carried in wounded by someone roughly the size of her father, Alexandre.
Additionally, Isabella's body apparently had signs of asphyxiation and strangulation, along with injuries on her wrists, suggesting that not all of her injuries had taken place due to the fall. This, along with several inconsistencies in their testimonies, meant that the investigators strongly suspected that the people behind the death of Isabella were none other than Alexandre Nardoni and Anna Carolina Jatobá. They were first arrested for the same on April 2, 2008, but were soon released.
Later in the same month, on April 18, 2008, Alexandre and Jatobá were indicted due to the forensic evidence suggesting that Isabella had already been injured before she even entered the house on that night. However, the couple remained firm that they were innocent. Though the father of the victim had apparently initially claimed that a black-clad man had broken into his home and might be responsible for the death of his daughter, he later denied making such statements.
Ultimately, on March 22, 2010, the trial of Alexandre and Jatobá and the two were accused of killing Isabella and tampering with a crime scene as they had allegedly tried to clean up the blood splatters in their home. That said, their testimonies apparently contradicted each other's stories, making many strongly believe that they were trying to hide something. In the end, Alexandre was sentenced to 31 years, one month, and ten days in prison for the murder of Isabella and also had to serve a concurrent sentence of 8 months for allegedly trying to tamper with evidence. His wife, Jatobá, was similarly sentenced to 26 years and eight months for Isabella's death and eight concurrent months for the second charge related to the attempted clean-up of a crime scene.
Read More: Ana Carolina Oliveira: Where is Isabella Nardoni's Mom Now?