Netflix's 'Next in Fashion' is a fashion-centric reality show that puts the spotlight on 12 top-drawer fashion designers from across the globe, who compete with each other to be the game-changer in the fashion world and take home a handsome cash prize. The participants are experienced designers who have worked with numerous influential people in the fashion business and not simple amateurs who just started their journey.
Even though every designer can win, only one emerges as the ultimate winner. Among those competing to become the next best thing in fashion in season 2, James Ford showcased his talents and beat the other contestants to win. With James now quite established in the fashion industry, fans are excited to know where he is at present. Well, we come bearing answers!
James Ford's Next in Fashion Journey
James started very strong in the competition, with his game face on for most of his time on the show. He went headstrong into the challenges and produced some of the best dresses. In episode one, James showcased his design skills by creating a fabulous runway outfit inspired by the pop culture icon Harry Styles. The pink sash acted like a tie, and the pants stood out for the judges. He created a very modern yet earthy look for his team challenge, where he was in charge of creating a great take on a utility belt with flowers representing the "gardener" in their theme, 'Seed to Bloom.'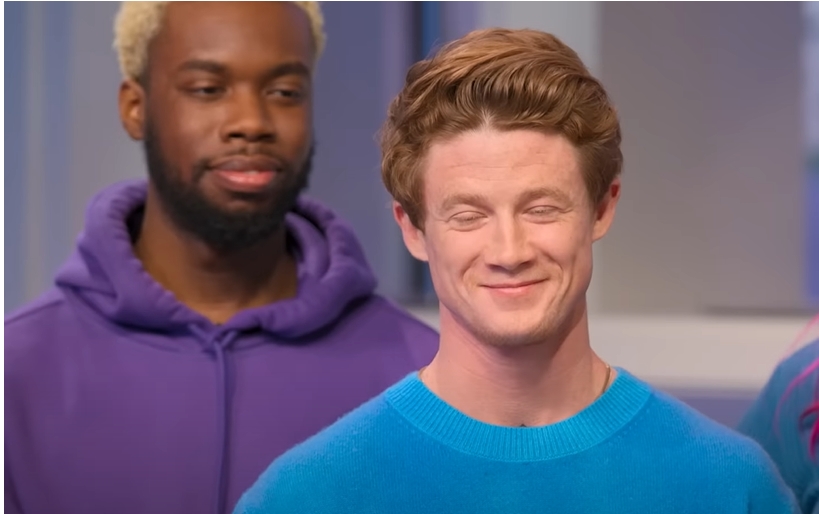 After taking the viewers out to a whimsical garden, it was time for James to utilize his skills with recycled clothing. In the 'Thrift' episode, he didn't quite stand out as he was neither at the bottom nor the top. Nevertheless, James indeed took the judges back to his childhood with a fantastic outfit that reminded him of his time with his brothers; his creation made him connect with the judges. Unfortunately, the 'Collaboration' challenge's outfits presented by James and Godoy didn't resonate with the judges and the 'Phantom of the Opera' kind-style cost the team. Finally, in Episode 5, both were jointly eliminated, ending James' journey.
Where is James Ford Now?
James is a talented designer and entrepreneur. He is the Designer & Creative Director at Rowena Social Club. He started his company in 2021, which has since been a pivotal part of his life. Before launching his brand, the designer worked with The Elder Statesman as a Design Assistant. James has been focusing on his brand entirely and wishes to make it big in the industry someday. Though the designer is often seen sharing designs and different adventures of his life on social media, there is no evidence to support the fact that he is in a relationship. Nonetheless, we hope to see more from James in the coming years and wish him the best.
Read More: Amari Carter: Where is Next in Fashion Contestant Now?