Netflix's 'True Spirit' is an adventure drama biopic that follows teenage sailor Jesse Watson's journey around the globe as she attempts to set a world record at 16. The movie is based on the real-life sailor Jessica Watson, who became the youngest sailor to complete a solo, unassisted global circumnavigation between October 2009 and May 2010. Though her voyage was hurdled with dangerous challenges, she eventually completed it in 210 days, becoming an inspiration for millions worldwide. Now, if you're wondering about Jessica's adventures after she circled the world and what she's up to nowadays, here's what we found!
Who is Jessica Watson?
Born on May 18, 1993, in Gold Coast, Australia, Jessica Watson developed a passion for exploration and adventure at a young age. Apart from taking sailing lessons with her three siblings, she also lived with her family aboard a 16-meter cabin cruiser for five years. Furthermore, the Watsons temporarily lived on a purpose-built double-decker bus. However, the idea of sailing the world alone came to Jessica at 11, when her mother read to her German-Australian sailor Jesse Martin's book, 'Lionheart: A Journey of the Human Spirit.'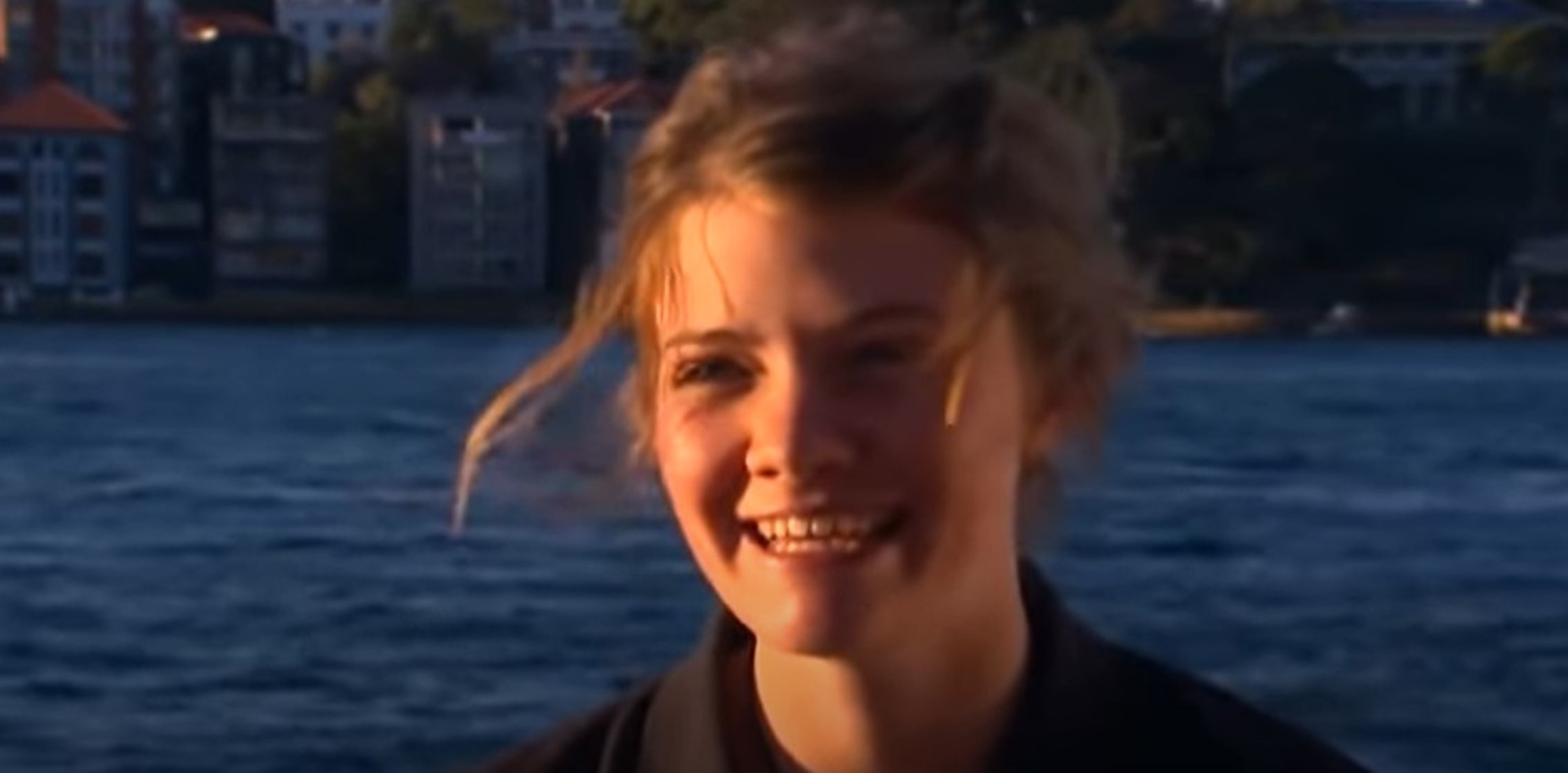 When Jessica turned 12, she became determined to become the youngest sailor to circle the world alone. Despite her father's apprehensions, she trained hard for the next few years and officially announced her plans in 2009. Sadly, most people and the media reacted quite skeptically to Jessica's mission, wondering how she would pull off a grueling non-stop journey of about 23 000 nautical miles without any help or significant experience.
The negativity toward the teenager's campaign further increased when her boat, Ella's Pink Lady, collided with a massive bulk carrier during a test run in September 2009. But regardless of this minor debacle and all the discouragement Jessica faced, she took assistance from her mentors to repair the boat and prepared to set sail. On October 18, 2009, Ella's Pink Lady departed the Sydney Harbor, gradually charting the waters of the Pacific Ocean and passing New Zealand and Fiji.
In November of the same year, Jessica crossed The Equator, followed by the Kiritimati, and by January 2010, she passed Cape Horn. Unfortunately, she soon faced a severe storm and four knockdowns, but with her grit and determination, she overcame the challenge and proceeded to cross the halfway point of her journey a week later. The following month, she crossed the Prime Meridian, the Cape of Good Hope, and Cape Agulhas before commencing her return toward Western Australia.
After crossing Cape Leeuwin in April 2010, Jessica faced terrible weather and suffered at least three knockdowns, one of which temporarily pushed her boat's mast deep into the sea. Luckily, she escaped without severe damage or injury and continued her voyage's last leg. Jessica returned to Sydney on May 15, 2010, after 210 days at sea, just three days before her 17th birthday.
The teenage sailor's wondrous journey earned her global acclaim and numerous accolades, including the Spirit of Sport award from the Sport Australia Hall of Fame, an Order of Australia Medal (OAM) in the Australia Day Honours List in 2012, and being named the Young Australian of the Year in 2011. Jessica was also the only sailor selected for "2010 Adventurers of the Year" by the National Geographic Society.
Where is Jessica Watson Today?
Following her global voyage, Jessica Watson participated in several prestigious yacht races in Australia, such as the Sydney to Hobart Yacht Race in December 2011. Aged 18, she was the youngest competitor and won the Jane Tate Award for the first female skipper, with her team coming in second. The same year, Jessica was appointed as a Youth Representative for the United Nations World Food Programme, under which she traveled to remote Laos and refugee camps in Jordan and Lebanon.
After completing her Diploma of Project Management from the Australian Institute of Management, Jessica completed her Bachelor of Arts in Media and Communication with a distinction in 2016. A year later, she received her Master of Business Administration (MBA) degree from the Australian Institute of Management. In 2015, Jessica co-founded Deckee, a boating app for maps and weather reports, and worked as the Communications Manager till December 2017.
The talented sailor joined Deloitte as a Consultant in 2018 and is currently working as a Corporate Speaker and a Human Capital Management Consultant with the company. Interestingly, Jessica struggled with dyslexia early on, yet she has still authored two novels. This includes 'True Spirit: The Aussie Girl Who Took on the World,' which details her global circumnavigation adventure, and 'Indigo Blue,' an adventure fiction novel for young adults. In 2022, Jessica was inducted into the Australian Sailing Hall of Fame.
On the personal front, Jessica faced a heartbreaking tragedy in August 2021 when her long-term partner, Cameron Dale, died from a sudden stroke. The couple had met in 2010 at the Sydney to Hobart race and had been together ever since. Jessica struggled a lot while coping with Cameron's loss, and to deal with her profound grief, she turned to their shared love: sailing.
Now 29, she resides in Melbourne, Australia, and has built a successful life surrounded by family and friends. Jessica assisted the Netflix movie team at every step of the production process and hopes her story helps young people believe they can achieve anything. In addition to the biopic, she was featured in a documentary named '210 Days.'
Read More: Roger and Julie Watson: Where are Jessica Watson's Parents Now?