The most valuable possession of a sailor is their boat, and the same applies to Jessica"Jess" Watson. At 16, the young Australian sailor became the youngest to complete a solo non-stop circumnavigation of the world. Apart from her family and mentors, the one who played the most crucial role in her journey was her boat, Ella's Pink Lady. The challenging experiences Jessica and her pink-hulled vessel faced during their 210-day-long voltage have been intricately explored in Netflix's 'True Spirit,' a touching adventure drama biopic on the sailor's experiences. If you enjoyed Jessica's story and wish to learn more about her boat and its current whereabouts, here's what we found!
Which Boat Did Jessica Watson Have?
A 10.23 meter-long model S&S 34 sailboat manufactured by the American company Sparkman & Stephens, Ella's Pink Lady was the vessel Jessica Watson used for her global voyage in 2009. Interestingly, it was the same design used by renowned sailors, including her childhood idol, Jesse Martin. Jessica's mentors, Don McIntyre and Bruce Arms helped her obtain the model and had it refitted with new equipment under their supervision. New additions included a complete rebuild of its electrical system, a new galley, and reconditioned diesel and water tanks.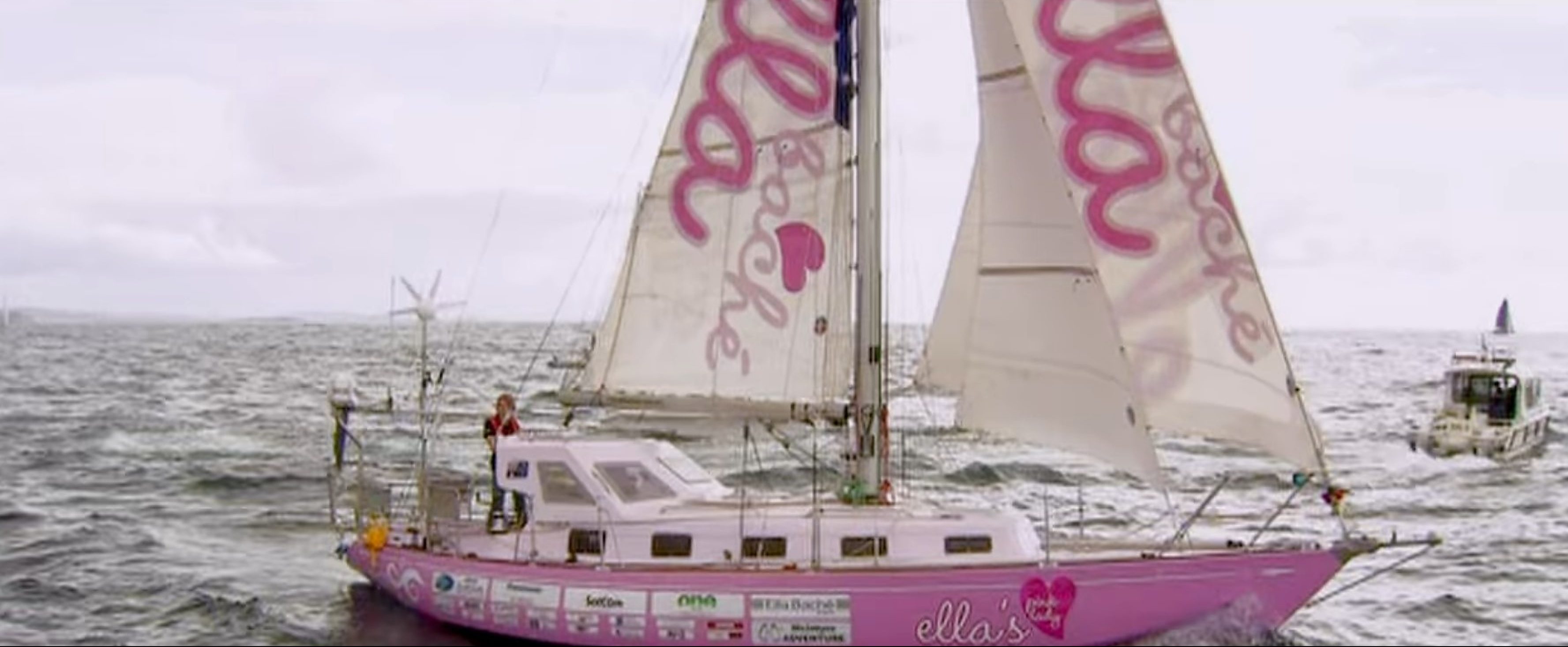 Not just that, the boat had a well-equipped satellite communication system and a watermaker that allowed the sailor to produce potable water. Given the boat's pink-colored hull and one of Jessica's sponsors being the French skincare brand Ella Baché, she named it Ella's Pink Lady. Moreover, the sailing vessel had a self-steering wind vane system. To make it feel more personalized, Jessica named the system "Parker," after the eponymous character from the TV show, 'Thunderbirds.'
Parker drives a pink Rolls-Royce in the series, and the young sailor found this commonality with her boat interesting. Unfortunately, during a test run in September 2009, Ella's Pink lady collided with a 63,000-tonne bulk carrier, causing it to get dismasted. Luckily, Jessica escaped unscathed, but the boat required heavy repairs. It was then sent to the Gold Coast City Marina, where several damages were undone with aid from sponsors.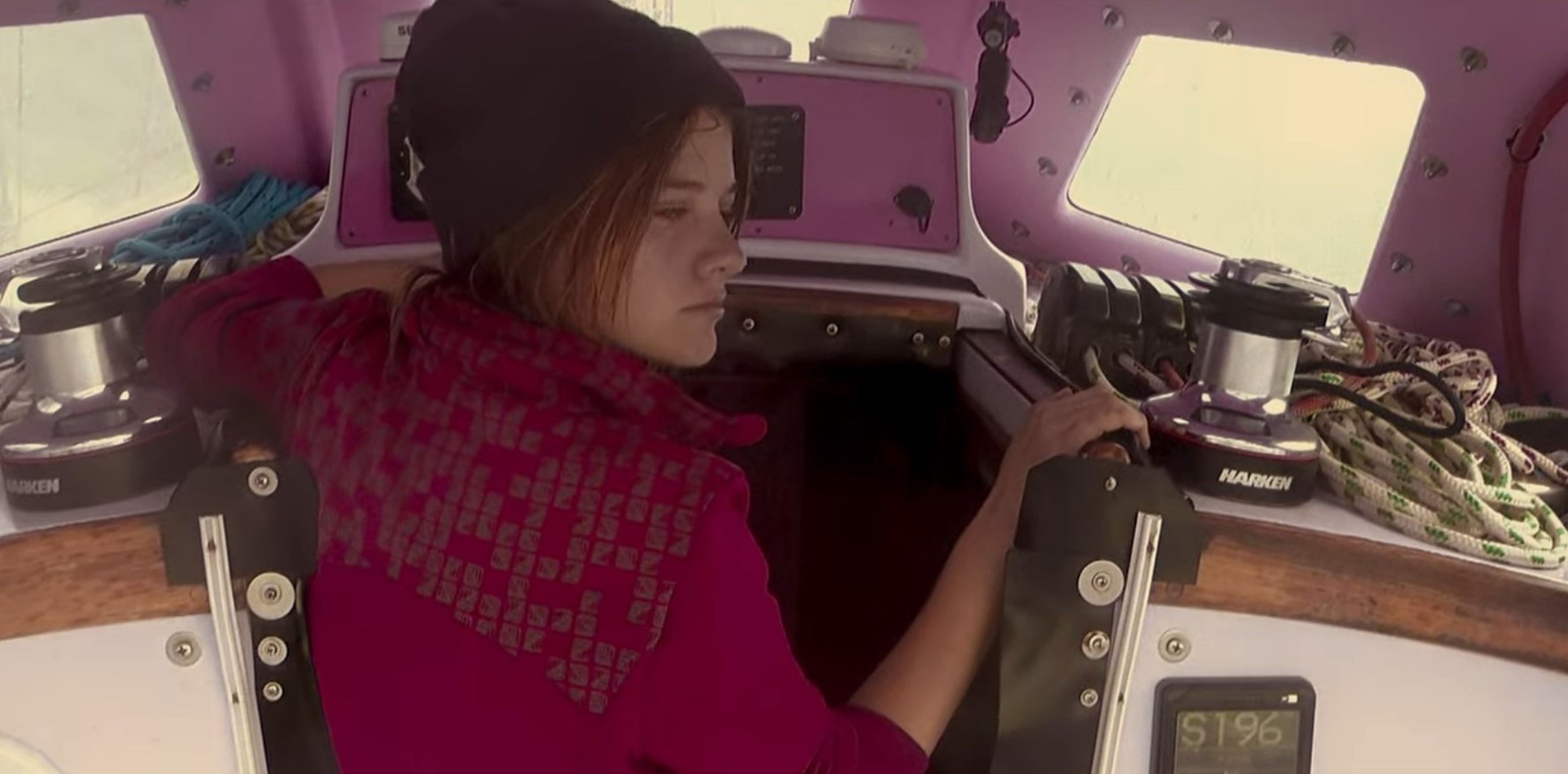 This included damage to the hull, deck, and chain plate, re-painting the damaged areas, replacing and repairing the damaged stanchions, lifelines, and bow roller, and replacing damaged navigation lights. In addition, the sponsor logos were refitted to the starboard side. Finally, the new mast and replacement rigging were fitted, and the boat was made as good as new for Jessica to commence her journey. After she set sail on October 10, 2009, she faced numerous difficulties, including rough weather, dangerous storms, and seven knockdowns.
But because Ella's Pink Lady was a sturdy and reliable boat, Jessica completed her journey by May 15, 2010, without any significant damages. Since she was herself trained in boat maintenance and repair, she noted in her blog all the repairs she had carried out in those 210 days. Not just did Jessica repair the battery monitor, the stove, kettle, toilet, and mainsail, but she also replaced the wind generator blades and the engine's fuel pump of the engine. Yet, despite all these repairs and difficulties, Ella's Pink Lady stood by its owner like a worthy companion for 23,000 nautical miles.
Where is Jessica Watson's Boat Today?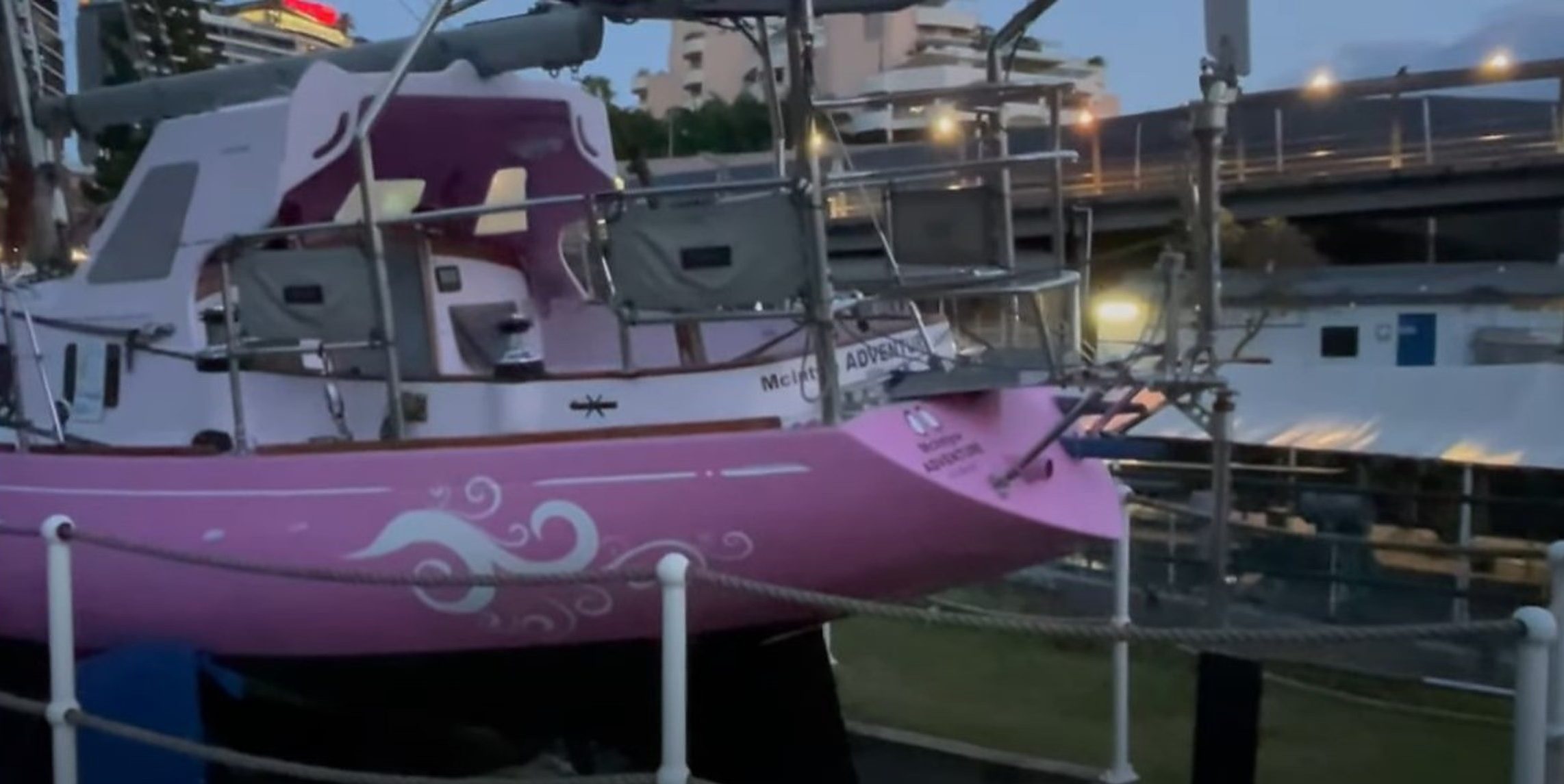 Following Jessica Watson's glorious return to Sydney in May 2010, Ella's Pink Lady became a sort of national treasure, with several concerns about its future. After much deliberation, the state and federal governments came together in April 2011 and jointly purchased the yacht for $300,000. It was then stationed at the Queensland Maritime Museum in Brisbane, while volunteers also built a replica of its cabin for visitors. Since then, the yacht has been a permanent part of the museum's exhibits, with visitors flocking each year to admire and honor Jessica's journey.
Unfortunately, news emerged in 2020 that Elle's Pink Lady was in poor condition due to a lack of maintenance. Museum officials also stated that it had become devalued, and despite its historical relevance, there were no prospective buyers ready to pay a premium. Regardless, Jessica's yacht still remains for visitors to see at the museum and will always be a pivotal part of her and Australia's maritime history.
Read More: Roger and Julie Watson: Where are Jessica Watson's Parents Now?