Ever since its premiere back in 1992, NBC's 'Dateline' has been delving deep into one hard-hitting journalistic tale after another to really shine a light upon the complexities of human nature. Thus, of course, it's season 26 episode 39, 'Father's Day' (2018), chronicling how military veteran Jim Heintz and his wife Jeri found out he has a daughter in Vietnam, is absolutely no different. So now, if you simply wish to learn more about this couple — with a particular focus on their background, their experiences, as well as their current standing — we have got the details for you.
Who Are Jim and Jeri Heintz?
It was in November 1968 when fresh high school graduate Jim enrolled in the army at 18 despite the fact the Vietnam War was at its peak owing to the sole fact he wanted to serve his country. The truth is he was first deployed to Germany as a low-level GI, but then came the orders for him to join his peers in the Southeast Asian country as security for an official road-building crew. He was thus stationed in a bunker northeast of Saigon (now Ho Chi Minh City) alongside 11 other soldiers, which is where he came across 18-year-old "house girl" Thanh Thach for the first time.
Jim's affinity with Thanh has never been a secret, yet he maintains they only became physical during a single weekend after he'd agreed to let her stay on base in fear of an attack on her village. It was 1971 and he soon shipped home, unaware he was leaving behind not just the woman he'd genuinely grown to care for but also a child who'd be born seven months later, Linh Thach. He then vowed never to return as a way to deal with his war trauma, yet he never forgot his love — he even made sure to include her in the scrapbooks depicting his early years, created in the years to follow.
In other words, whether it be Jim's first wife, his second wife Jeri, or their blended family of five daughters, they all knew of his past, which is why Linh's existence was more than just a surprise. It was actually his youngest daughter Mikal who'd found her in 2017 upon doing some genealogy/DNA testing with the sole aim of hopefully learning more about her mother's biological family. After all, the latter was adopted young and had never tried to locate her birth parents due to a more than comfortable life, but Mikal was curious regarding what that side of her family could look like.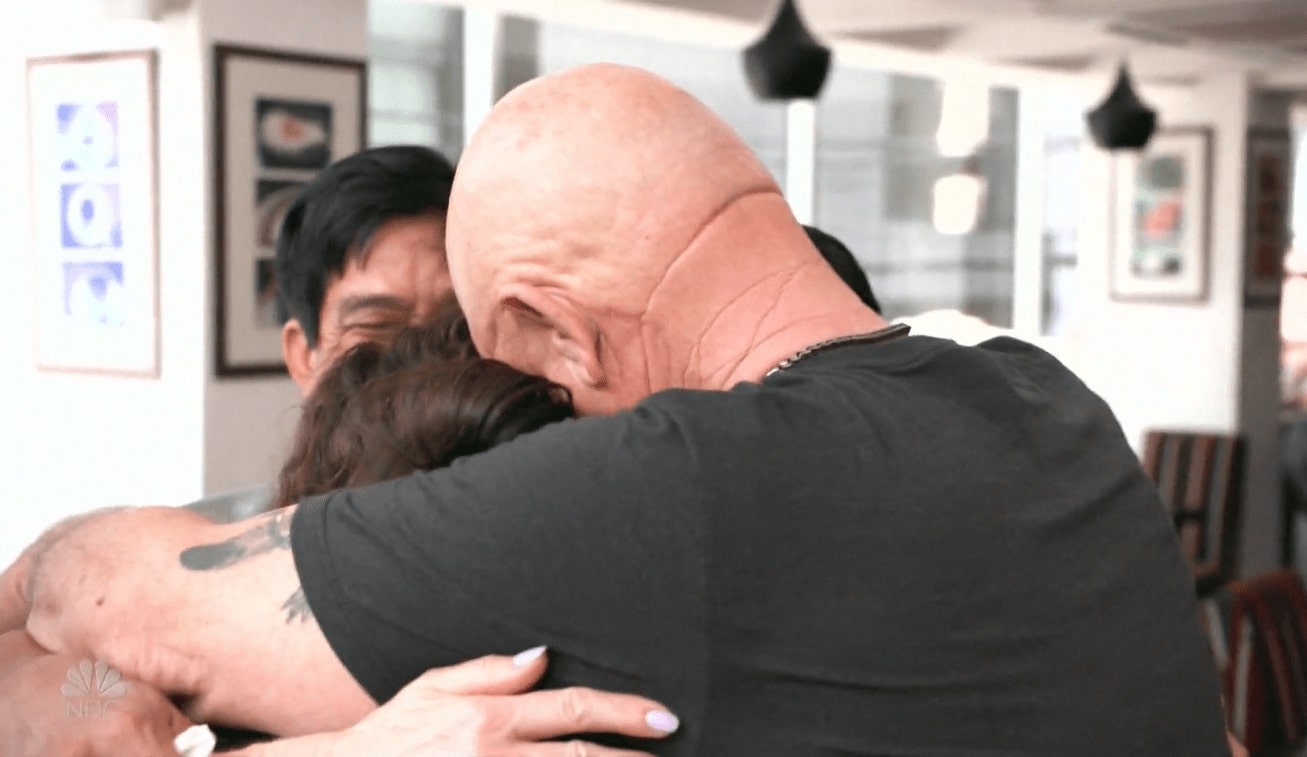 Therefore, as soon as the mother of three got the results, she was over the moon with the thought she'd finally found some maternal blood relative, only to soon realize it was a paternal half-sister. Though this didn't diminish her joy, it merely made her cautious while trying to uncover the truth — her father Jim was in the same boat, yet he didn't even hesitate to take not one but two DNA tests. Thankfully, his wife Jeri held similar sentiments, especially once the results came to be a perfect match because she felt as if Linh was her own daughter with her beau, their one and only together.
Where Are Jim and Jeri Heintz Now?
Almost as soon as it was confirmed Linh was Jim's eldest daughter, she politely requested that her newfound family visit her, her husband Ky, and their teen daughter Nhu in Vietnam. So, despite the fact the army veteran had previously sworn never to step foot into the once war-torn nation again, he proudly made his way to see his then-45-year-old child for the first time. The sorrow of not being present in her life did overtake his delight at some points as she grew up without a mother too (Thanh had sadly passed away when she was 4), but she asserted he had no reason to be sad or apologetic because he didn't know.
That's when both Jim as well as Jeri decided to do everything in their power to get this remaining family of theirs into the US, which they managed to do with the help of consulates within a year. Hence, it comes as no surprise the elder couple continues to reside in their suburban Yakima, Washington, home alongside Linh, Ky, and Nyu to this day — they're a true blended family. The fact they're now surrounded by six daughters, their respective husbands, a myriad of grandchildren, plus a few great-grandchildren genuinely fills their hearts with joy, so they do their best to have as many get together as possible.
We should also mention that while Jeri currently serves as an X-ray technologist at Yakima Valley Memorial Hospital, Jim is the proud owner of a small cattle herd which he plans on passing on to his eldest, Linh. He hence has a message for his fellow veterans, as indicated in the episode: "Anybody, any guy that believes he might have a child over [in Vietnam], they aren't wanting to come here to be rich. They just want to be with family, so step up and take a DNA test." It's the reason his family is now whole, making him sure no one will ever regret following this path.
Read More: Where is Linh Thach Now?