With NBC's 'Dateline: Father's Day' delving into the tale of army veteran Jim Heintz and his Vietnamese daughter Ling Thach, we get a true insight into the way family is sometimes everything. After all, despite the fact the former had no idea the latter even existed until 2017, he didn't hesitate for a second before undertaking some genealogy tests and then embracing her as his own. So now, if you simply wish to learn more about the latter — with a particular focus on her background, her quest for this adoration, as well as her current standing — we've got the details for you.
Who is Linh Thach?
It was seemingly 1972 when Linh was born to Thanh Thach in a small town in southern Vietnam, only for her grandmother to claim they'd adopted her upon finding her abandoned on the streets. She thus grew up without knowing the slightest truth of her parentage, especially since her mother also sadly passed away a short four years later and the family tended to their severe poverty. Though arguably the worst aspect was the discrimination — because her features made it evident she was Amerasian, she was admittedly a direct target of extreme ridicule for years on end.
"Growing up as a half-American was really tough, especially when the war was over [in 1975]," Linh once said. "I was bullied and assaulted by other kids at school because they hated me for having an American dad. Every day at school, I would hide in the classroom with my teachers instead of playing outside with everyone because I was afraid they would hit me. It got to the point that I got too scared [and] I had to stop going to school. I did not even finish second grade at that time." In fact, the youngster was genuinely afraid she'd end up losing her life at the hands of her classmates.
However, things began changing for Linh once she fell in love with her kind, caring, understanding neighbor Ky and they decided to build a different life for themselves by launching a coffee shop. The couple actually tied the knot prior to the early 1990s, gradually devoted every sense of their beings to the local establishment, and even welcomed a daughter Nhu into their lives in 2000. Yet the former still didn't feel a complete sense of belonging, driving her to really push her search for her birth parents, just for her grandmother to reveal everything years later (around the 2010s).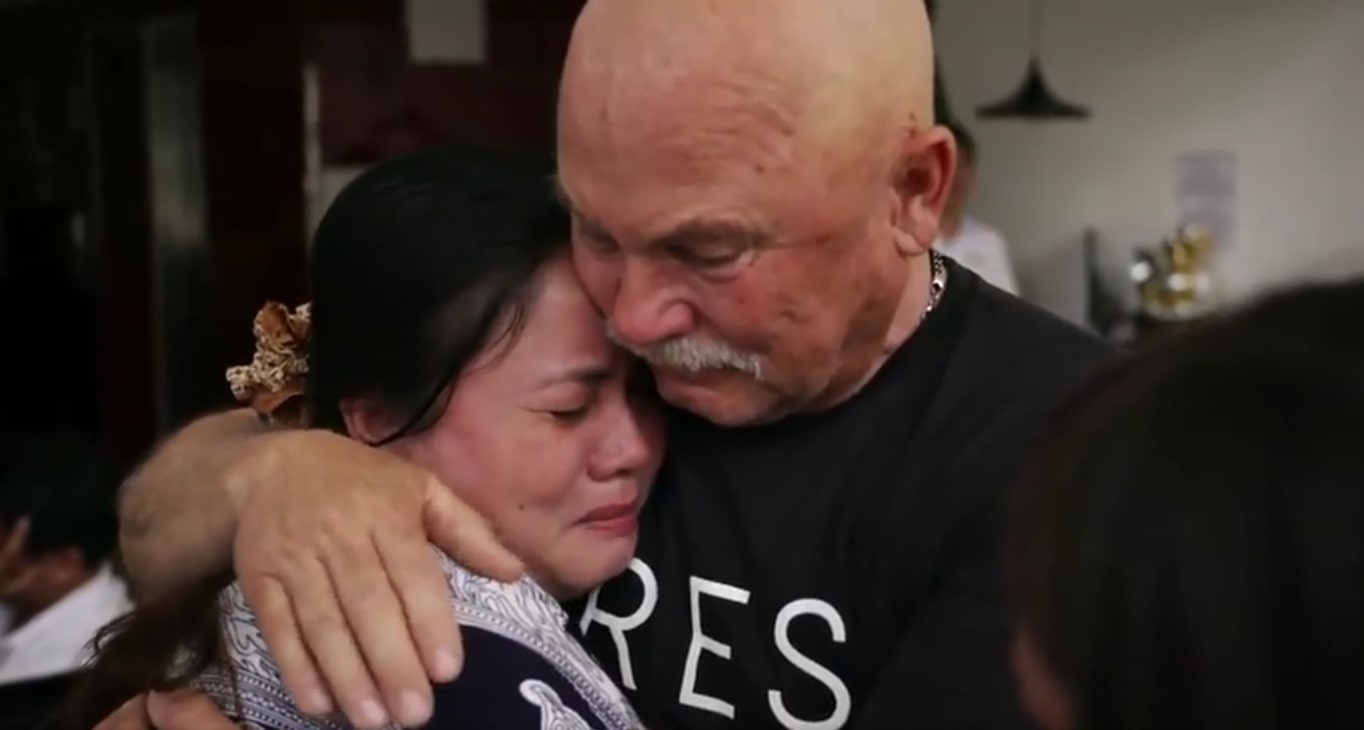 That's when Linh did some DNA testing with the help of a non-profit called Amerasians Without Borders (AWB) before registering its results with Family Tree in 2012 in the hopes of getting some hits. But alas, it wasn't until 2017 that she found not only her father through half-sister Mikal but also learned she has a mother figure in his second wife Jeri, two other half-sisters, as well as two step-sisters. The fact they were all immediately able to connect despite the language barrier was massive as well, leading the Heintzs to decide it was time their Vietnamese family joined them in the US.
Where is Linh Thach Now?
With the help of their prior DNA testing and consulates, Linh, Ky, as well as Nhu were able to migrate to the US for good within a year of meeting their family — something they'd been looking forward to since 1991. It thus comes as no surprise they continue to reside in the Heintzs family home on the outskirts of Yakima, Washington, alongside elder couple Jim and Jeri, plus in the close company of almost all their siblings. More importantly, the trio has managed to build a good life for themselves here, especially with the married pair helping out at her father's cattle ranch — which he plans to pass onto them — and Nhu recently graduating from Yakima Valley College as a Radiologic Technologist.
It's also imperative to note that Linh, who once couldn't speak a word of English, is now fluent upon having undertaken three-quarter sessions of Yakima Valley College's English Language Acquisition (ELA) program. "Learning English is the first step that I need," she once asserted. "I have never imagined going back to school at this age but this program helped me so much in bettering my English," and now, the sky is the limit for her.
Read More: Mikal Heintz: Where is Jim Heintz's Daughter Now?