As a documentary series that exposes the atrocious secrets of a single family in a very tight-knit South Carolina community, Netflix's 'Murdaugh Murders: A Southern Scandal' is simply haunting. That's because at the front and center of each matter is solicitor Alex Murdaugh, whose prominent family essentially ran the area's 14th Judicial District for nearly nine decades before his downfall. Yet for now, if you simply wish to learn more about one of his seemingly biggest supporters/confidants — his younger brother John Marvin Murdaugh — we've got the necessary details for you.
Who is John Marvin Murdaugh?
Born on October 26, 1970, to Elizabeth "Libby" Alexander and Randolph Murdaugh III as the youngest of their four kids, John grew up in a big, cozy, and stable household in Hampton County. However, it appears as if he's quite the black sheep within their lineage since he did not follow his great-grandfather's, grandfather's, father's, or elder brothers' footsteps to become a lawyer. The truth is he did graduate from the University of South Carolina with a Bachelor's in Criminal Justice in the early 1990s, but he ultimately chose to evolve into an entrepreneur — decently self-employed.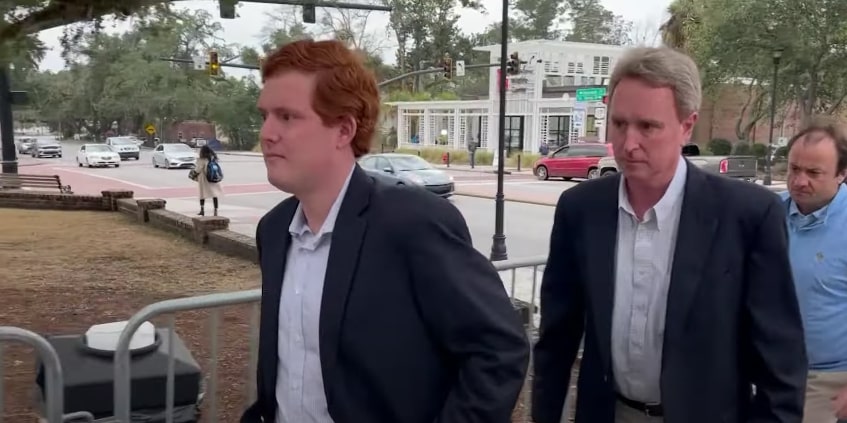 Though the most significant aspect is that John's connection with his loved ones ostensibly never waivered as they were always indisputably supportive and kept an open line of communication. This especially held true between the four siblings; Lynn Murdaugh-Goettee (1963), Randolph "Randy" Murdaugh IV (1966), Richard Alexander "Alex" Murdaugh (1968), and then finally, John. We state this because they not only all seem to be on good terms even today, but the latter also used to show up to aid his brother Alex whenever required, as implied in the Netflix production.
In fact, John was the one to help remove the small family boat from Archer's Creek Bridge in February 2019 after Alex's younger son Paul had crashed into it and caused to the death of Mallory Beach. He had reportedly even managed to find his way into the Moselle hunting lodge alongside his brother's elder son Buster shortly following the shooting deaths of Paul and their mother in June 2021. The two Murdaughs had purportedly walked away with some heavy firearms that could've possibly been involved in the shooting, just to later be seen gambling in Las Vegas together.
Where is John Marvin Murdaugh Now?
It's actually imperative to note that both Randy as well as John have publicly been showing their support for their brother Alex in connection to his wife and son's 2021 demise from the get-go. After all, they gave an exclusive interview to 'Good Morning America' within days of the incident, wherein the younger one asserted they had no idea who could want to hurt the family this horrifically. They knew Alex had been receiving anonymous threats since Mallory's 2019 demise, yet they never once tried to even identify the people behind them because they didn't think they were credible.
As for John's current standing, he as well as the entire Murdaugh brood continues to stand by Alex to this date, as made evident by the fact they're all attending his ongoing murder trial for the family double homicide. Apart from this, we should mention he owns and operates two businesses (Murdaugh Rentals Inc. and Murdaugh Kubata Inc.) around his base in Okatie, South Carolina, where he resides with his wife, Elizabeth Arnett (2008), along with their three children.
Read More: Where is Alex Murdaugh's Brother Randy Murdaugh Now?