In 'American Made,' the narrative follows protagonist Barry Seal, a reckless pilot known for his inclination to work for anyone for the right price. After getting scouted by a CIA agent, Monty Schafer, Barry Seal finds the thrill of a lifetime after he quits his job at the TWA and starts running covert missions for the government. As his runs gain prominence, Barry crosses paths with big-time trouble in the form of the Medellín Durg Cartel, who wants him to smuggle drugs for them in exchange for hefty payment. Ever an opportunist, Barry partners with the cartel, becoming business partners with infamous drug traffickers Pablo Escobar, Carlos Lehder, and Jorge Ochoa. Thus begins the chaotic descent of Barry's ludicrous life.
This comedy-filled action movie takes substantial reference from real life, primarily focusing on Barry Seal and some of his infamous undertakings. Since the real-life Seal was involved with Escobar's cartel, of which Jorge Ochoa was a significant part, the latter drug lord ends up playing an instrumental role in the film's narrative with varying degrees of truth behind it. Therefore, fans of the film must be curious to know Ochoa's current whereabouts. Let's find out!
What Happened to Jorge Ochoa?
Jorge Luis Ochoa Vasquez, infamous Columbian drug trafficker from Medellin and a founding member of the Medellín Cartel, entered the scene in 1977. The man rose to power alongside his two brothers, Fabio and Juan David, becoming big names within the cocaine trade business. According to Forbes, by 1983, the brothers controlled 30% of the Medellin cartel's billion-dollar cocaine trade. However, in 1984, as a result of an undercover operation led by Seal, the brothers saw an indictment by a federal grand jury in Miami.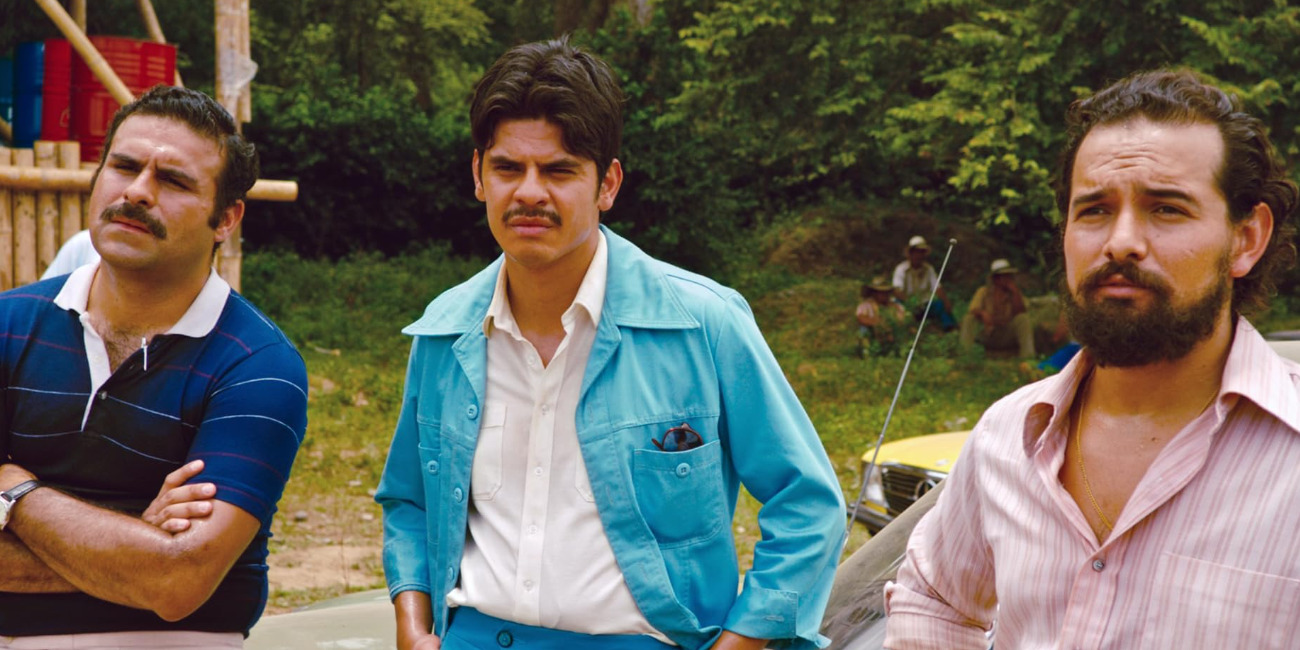 Simultaneously, other high-level drug traffickers like Ochoa, i.e., Carlos Lehder and Pablo Escobar, were similarly indicted. Two years later, while the States was pursuing Jorge, seeking to extradite for trial, the druglord was jailed in Columbia for the petty crime of falsified documents. Nevertheless, instead of getting extradited to America, the criminal managed to walk free from the local jail, with authorities claiming "Mr. Ochoa Vasquez dropped out of sight."
As such, Jorge kept eluding the authorities for a few years until 1991, when the man decided to give himself up in the face of former President Cesar Gaviria's leniency offer. The government's newer policy wherein drug traffickers received reduced sentences with no extradition if they willingly surrendered themselves to the authority colored the man's ultimate decision. As a result, Jorge was sentenced to serve five years of imprisonment and was reintegrated into society in 1996.
Since then, Jorge Ochoa has remained out of the public eye and, as far as anyone can tell, the illegal drug business as well. In 2001, the former drug trafficker sat down for an extensive conversation with PBS, where he discussed his past years, answering questions about his cartel and their business.
The interview, held under the guidance of a translator, offers an insight into Jorge's perspective. Although Jorge was asked about Barry Seal a few times throughout the interview, the man maintained that he never had any personal interactions with the pilot and only equipped his help as a business standard of the time.
At the time of the interview, Medellin, Colombia, was Jorge Ochoa's last known place of residence, which still remains true as of now. Furthermore, the man shared that his everyday life revolved around caring for his family in the days when he was involved in the business. Therefore, it's likely that now, with the drug business long dissolved, Jorge continues to surround himself with his family and loved ones.
Although the exact image of Jorge's current life remains a mystery due to the man's aversion to the public eye, he's likely still married to his long-term spouse, Maria Lia Posada Echeverri, and kids, including multiple daughters, spending his days in his small hometown of Medellin.
Read More: Movies Like American Made