From her early performances in television to her meteoric rise in Hollywood, Julianne Moore has continually captivated audiences with her unparalleled acting prowess. Bursting onto the scene with her compelling role in the soap opera 'As the World Turns,' she soon transitioned to the cinematic landscape, crafting unforgettable performances across various genres. Films like 'Short Cuts,' 'Boogie Nights,' 'Far from Heaven,' and 'The Hours' stand as testaments to her diverse abilities.
Garnering accolades such as an Academy Award, two Golden Globes, and recognitions at Cannes, Berlin, and Venice Film Festivals, Moore's impact on cinema is undeniable. Whether it was her poignant role as an Alzheimer's patient in 'Still Alice' or her venture into franchises like 'The Hunger Games', she has displayed a versatility that few can match. With every role she undertakes, the anticipation grows. After her evocative role in 'Sharper', one wonders what the future holds for the actress. Well, here's the list of all the upcoming movies and TV shows of Julianne Moore.
1. May December (2023)
'May December' is an upcoming drama film directed by Todd Haynes. The film encapsulates the intriguing story of a couple's tabloid romance from two decades ago. As an actress arrives to research for a film about this captivating past, the married couple, who once were the talk of the nation, find themselves under immense pressure. The plot of the movie draws some inspiration from the true story of Mary Kay Letourneau, further adding layers of authenticity to the narrative.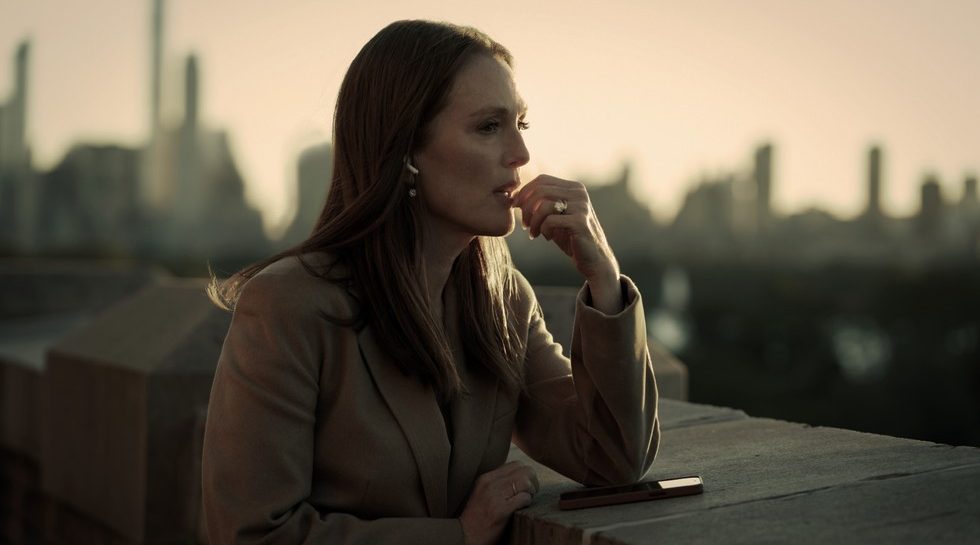 Julianne Moore delivers a compelling portrayal of Gracie Atherton-Yoo, a woman whose life becomes the subject of a film, revisiting a past full of controversies and romance. Alongside Moore, the film boasts a star-studded cast, including Natalie Portman as Elizabeth Berry, Charles Melton as Joe Yoo, D. W. Moffett as Tom, Piper Curda as Honor, Elizabeth Yu as Mary, Gabriel Chung as Charlie, Cory Michael Smith, and Lawrence Arancio. This riveting tale is based on a story by Samy Burch and Alex Mechanik, with the screenplay penned by the former. After making its debut at the 76th Cannes Film Festival, 'May December' is set to hit selected theaters on November 17, 2023, with its Netflix release scheduled for December 1, 2023. You can watch the official teaser of the show here.
2. Mary & George (TBA)
'Mary & George' is an upcoming historical drama miniseries created by D. C. Moore. Based on Benjamin Woolley's non-fiction book 'The King's Assassin' (2017), the series delves deep into the intricate plot of the Countess of Buckingham, Mary Villiers. Her strategy to make her son George seduce King James I and become his influential lover results in them achieving unparalleled wealth and influence in England. The plot, rooted in real historical events, promises to transport viewers back to an era of political intrigue and passionate alliances.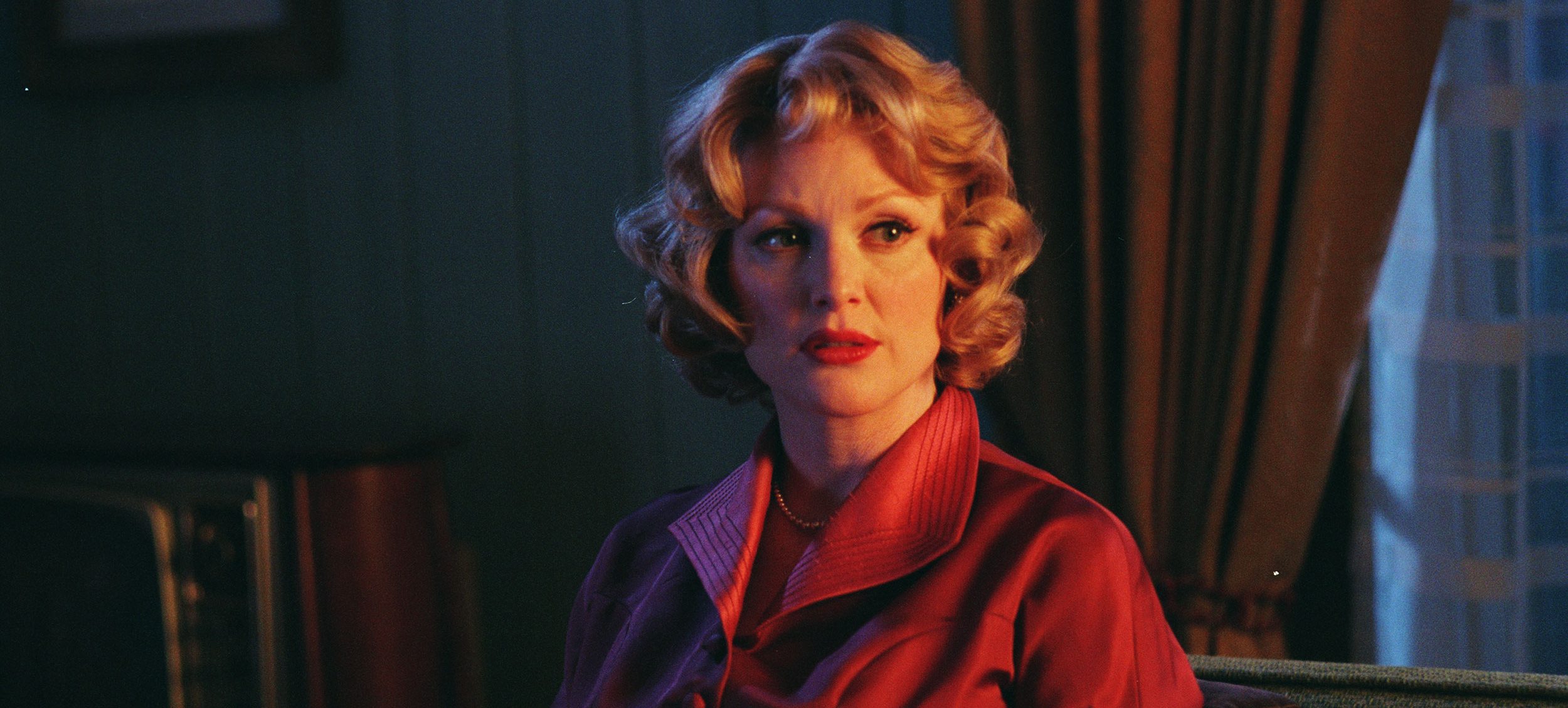 In this captivating miniseries, Moore takes on the role of Mary Villiers. She is joined by a stellar ensemble cast, including Nicholas Galitzine as George Villiers, Tony Curran as James VI and I, Laurie Davidson, Nicola Walker, Niamh Algar, Trine Dyrholm, Sean Gilder, and Adrian Rawlins to name a few. Directed by Oliver Hermanus, 'Mary & George' promises to be a treat for history buffs and drama enthusiasts alike.
3. Echo Valley (TBA)
'Echo Valley' is an upcoming thriller film directed by Michael Pearce and penned by the talented Brad Ingelsby. Set against the serene backdrop of southern Pennsylvania, the film unfolds as Kate Garrett attempts to find solace in the tranquil activity of training horses while dealing with her personal grief. The plot takes an intense turn when her daughter Claire unexpectedly shows up at her doorstep, trembling and stained with someone else's blood. The reasons behind Claire's distressed state and how it ties back to Kate's past form the crux of the narrative.
Moore, renowned for her depth and versatility, brings the character of Kate Garrett to life, a woman trying to reconcile with her past while confronting a chilling present. Sweeney complements Moore in the role of the distraught Claire. They're joined by the talented Domhnall Gleeson, whose role remains a compelling mystery. 'Echo Valley,' currently in its filming stage, promises to deliver a suspenseful cinematic experience. The film is expected to hit the screens sometime in 2024.
4. Stone Mattress (TBA)
'Stone Mattress' is an upcoming psychological drama film directed by Lynne Ramsay, based on the evocative short story by Margaret Atwood. This intriguing adaptation is written by Ramsay herself, along with Thomas Townend. The plot revolves around Verna, a retired physiotherapist and twice-widowed, who sets out on a luxurious cruise journey through the mesmerizing Arctic Northwest Passage. Among the elite travelers, she encounters Grace and Bob, an unassuming man in his mid-sixties. While lacking Verna's sophisticated charm, Bob attempts to win her affection. However, beneath his exterior, he hides secrets that unsettle Verna, triggering deep-seated traumas from her past. The once tranquil cruise ambiance gets disrupted by a startling event.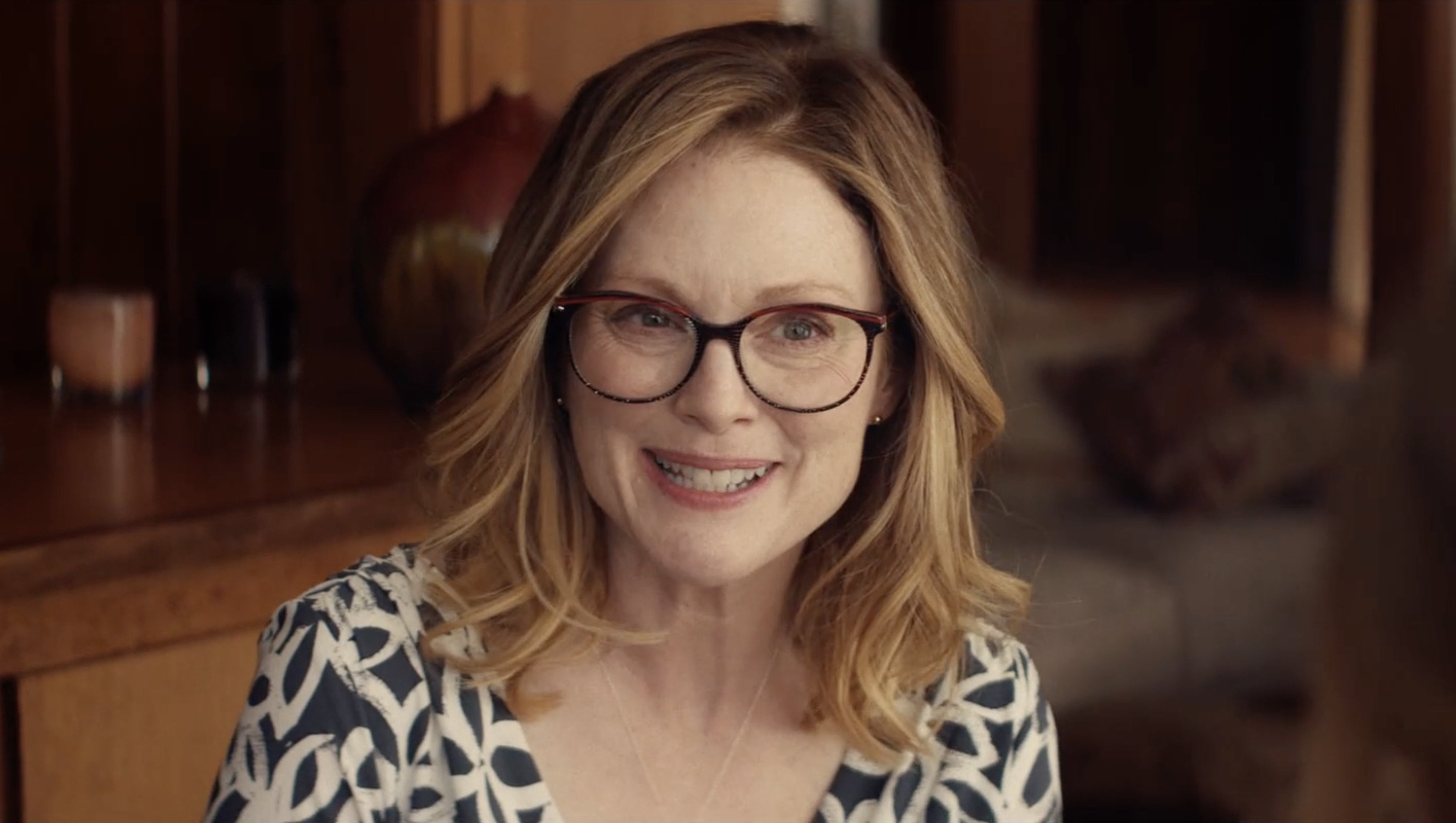 Moore steps into the shoes of Verna, delivering a nuanced representation of a woman battling her internal demons. She is joined by the talented Sandra Oh, who plays Grace. As the project progresses, anticipation builds around how this dynamic cast will breathe life into Atwood's gripping narrative. The film is currently in its pre-production stages.
Read More: Best Julianne Moore Movies