With Netflix's 'The Nurse' delving deep into the tale of killer medical professional Christina Aistrup Hansen, we get a real insight into not just the dark but also the light side of human nature. After all, this four-episode original miniseries set in the early to mid-2010s in Denmark is through the eyes of the individual that actually brought the former to justice, Pernille Kurzmann Larsen. Yet for now, if you simply wish to learn more about her own closest confidant in the form of a fellow nurse — the quietly private Katja Lorentzen — we have got the necessary details for you.
Is Katja Lorentzen Based on a Real Nurse?
Yes, the character of Katja in this Scandinavian drama (played by none other than 'The Charmer,' '29,' as well as 'Baby Fever' star Amalie Lindegård) has indeed been entirely inspired by a nurse. Though there are some differences between the reel and the real her since the latter was actually much more than a mere colleague or confidant to Pernille, they were basically best friends. It thus comes as no surprise the former was one of the very few people she'd opened up to regarding her suspicion of Christina intentionally harming patients in 2015, only to lead nowhere.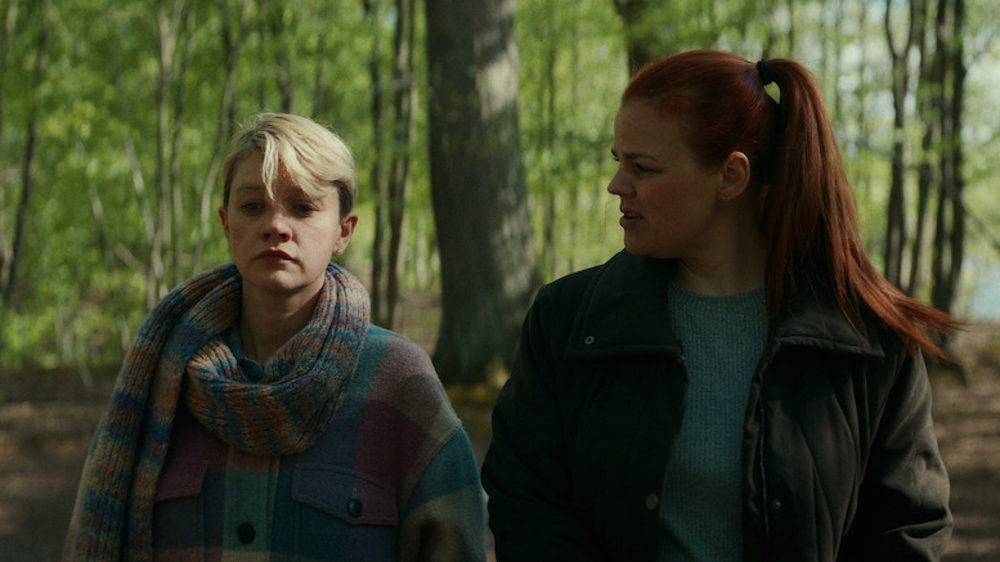 The truth is Katja had first come across Pernille while the latter was still an emergency specialist student at Nykøbing Falster Hospital, just for them to gradually develop a deep friendship. "At that time, Katja was newly qualified and posted in the same department," Kristian Corfixen's 2022 book 'The Nurse: The True Story Behind One of Scandinavia's Most Notorious Criminal Trials' reads, in part. "It became a daily routine for Katja to park in Pernille's driveway, put her Labrador on a leash, and go into the house — without knocking first — to ask if her friend would like to join her for a walk."
Therefore, it was on one of these personal walks that Pernille brought up her worries, but only once Katja herself opened up the conversation and directed it towards their fellow nurse's behavior. "It was just incredible, she said, the way Christina kept on telling such dramatic stories from her shifts," the source text elucidates. "Katja, who rarely shared a shift with the dark-haired nurse, had never experienced anything like the spectacle that always unfolded when Christina was on duty." Yet she never really thought too many patients crashed around her, that is, until her friend somberly stated, 'I think Christina is killing the patients. I think she's doing it on purpose."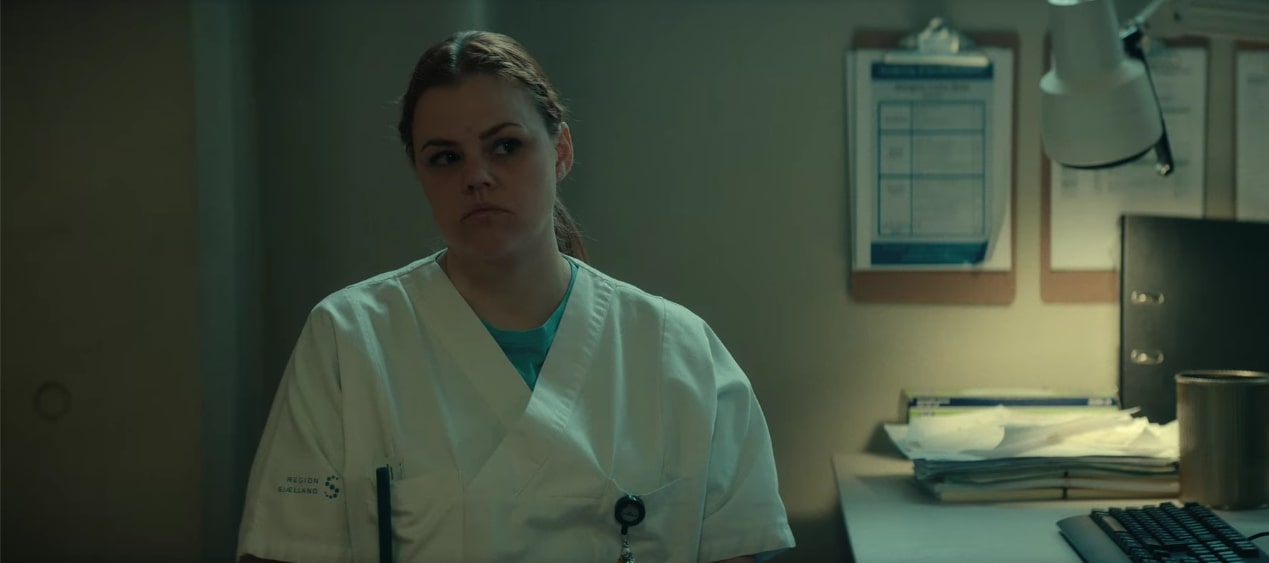 That's when Katja made it clear that although she too had noticed different things over time and was willing to take a closer look into them, she had no intention of getting seriously involved. In other words, she'd stepped away from the matter by the time March 2015 rolled around, and Pernille went public with the incidents she'd witnessed plus the evidence she'd managed to gather.
However, before everything came into the limelight, the latter made sure to find her friend in the hallway and let her know the truth, inadvertently strengthening the legal case against Christina as well. Coming to Katja's current standing, from what we can tell, she has since moved on from Nykøbing Falster Hospital, but she likely continues to serve in the medical industry around the south Denmark area.
Read More: Christina Aistrup Hansen's Victims: How Many Patients Did She Kill? Who Were They?