The untimely July 2016 deaths of Dawn and Antonio Armstrong continue to hang over their loved ones' heads like a dark cloud, but it's actually made even worse by the ongoing legal proceedings. After all, as chronicled in ABC's '20/20: I Have Been Watching,' the couple's accused perpetrator is none other than their then-teen son Antonio "AJ" Jr., and he has already faced two mistrials. So with a third trial already on the cards for March 2023, it's imperative to note that most of the family — especially grandmother Kay Winston — utterly believes in the youngster's innocence.
Who is Kay Winston?
Although not much regarding Kay's early years, unions, or experiences are publicly available, it's evident she is a God-loving and God-fearing woman who raised her children with the same faith. Amongst them was former NFL linebacker turned sports gym entrepreneur as well as motivational speaker Antonio Armstrong, making it no surprise he was instilling these values in his brood too. Well, that is until everything changed in the early hours of July 29, 2016, when he and his wife Dawn were found shot as they lay asleep in bed inside their Palmetto Street, Houston, home.
Kay still remembers how shaken she was upon hearing this news the same night, only to be bewildered further as she learned her 16-year-old grandson had been arrested for capital murder. That's why she'd told officials, "Let me tell you something, if AJ done did something like this, it's got to be drug-related?" as soon as she arrived at the scene, but then added she knew he didn't do it. In fact, apart from her, the majority of their friends, family, and extended relatives are also of the opinion AJ is entirely guilt-free, driving them to stand by him as he continues to face court.
Where is Kay Winston Now?
Even though Kay is determined to be by AJ's side every step of the way while praying for justice for her son, she has not shied away from stating that the legal approach is burning through them. "We lost our beautiful daughter and our son," she said in a press conference alongside Dawn's father, Keith Whitely, following the scheduling of AJ's third trial. "Our family has been through so much hell behind all of this. We relive their deaths every time we come back to trial. We've watched the Houston Police Department and the Harris County District Attorney's Office hide evidence, lose evidence, and mishandle the investigation into this case through two trials."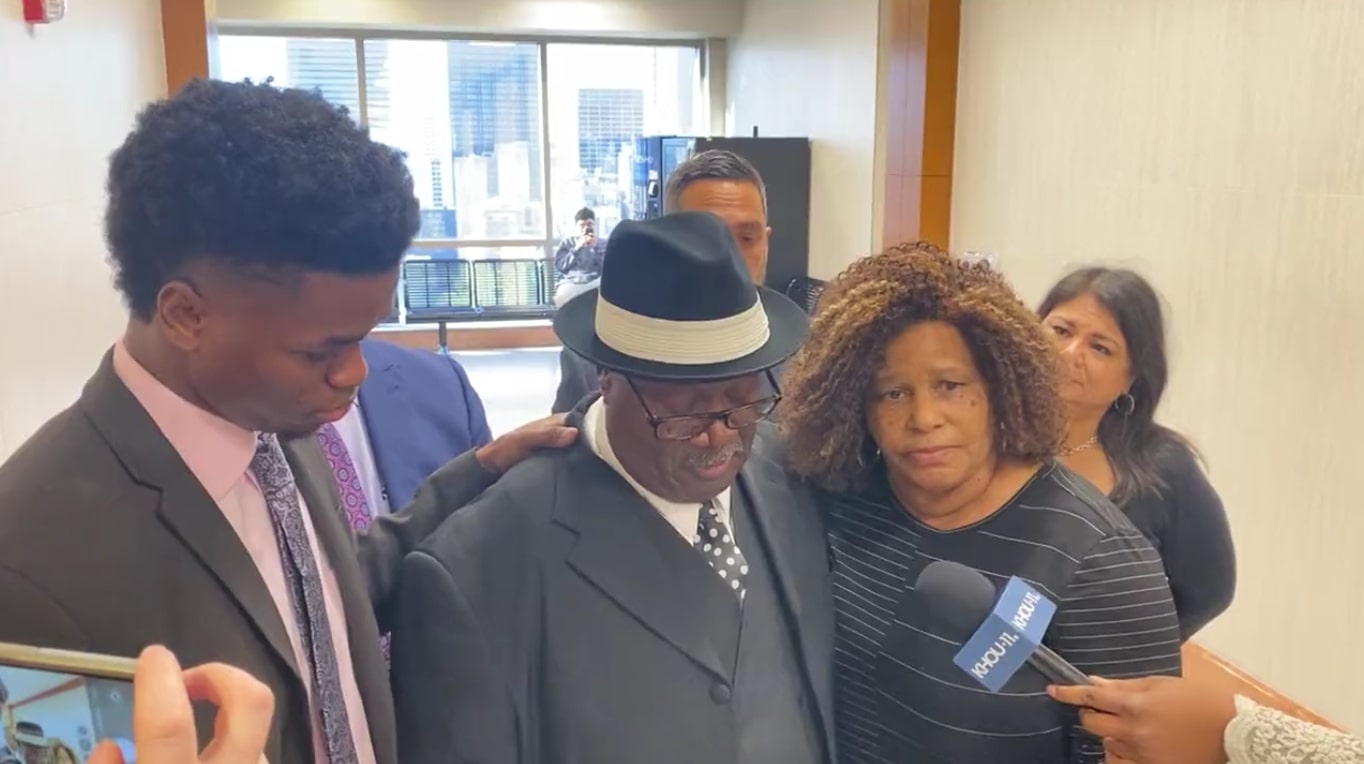 Kay continued, "What evidence are they going to bring to this trial the third time? Or is the district attorney's office attempting to bankrupt our family? And will they just keep on trying this case until they get the results that they are looking for?" She essentially made it clear they would not be able to move on from the past or the loss until the case is closed for good.
Coming to her current standing, from what we can tell, Kay resides around Fresno, Texas, at the moment, where loved ones surround her to the best of their abilities. Yet, since the 60-something-year-old actually prefers to stay well away from the public eye these days, we unfortnately do not know much else about her recent personal or professional experiences.
Read More: Dawn and Antonio Armstrong Murders: How Did They Die? Who Killed Them?