Ever since its premiere in 1978, ABC's '20/20′ has been diving into one true-crime case after another to shine a light upon the reality of judicial systems as well as the dark side of human nature. Thus, of course, its season 45 episode 15, aptly entitled 'I Have Been Watching,' chronicling the atrocious 2016 double homicide of Dawn Armstrong and Antonio Armstrong Sr., is no different. So now, if you wish to learn more about the same — with a specific focus on the events that transpired, its ensuing investigations, and its overall aftermath — we've got the crucial details for you.
How Did Dawn and Antonio Armstrong Die?
At the age of 42, Dawn and Antonio were reportedly leading a good, happy, stable life alongside their son Antonio Jr. (or just AJ) as well as daughter Kayra when everything turned upside down. After all, it was around 1:30 am on July 29, 2016, when police responded to a frantic call from their comfortable home in the 5300 block of Palmetto Street in Houston, only to find the parents dead. This obviously shook the entire community, especially as the couple served in the ministry together, always offered help to those in need, and seemingly had no serious issues with anyone.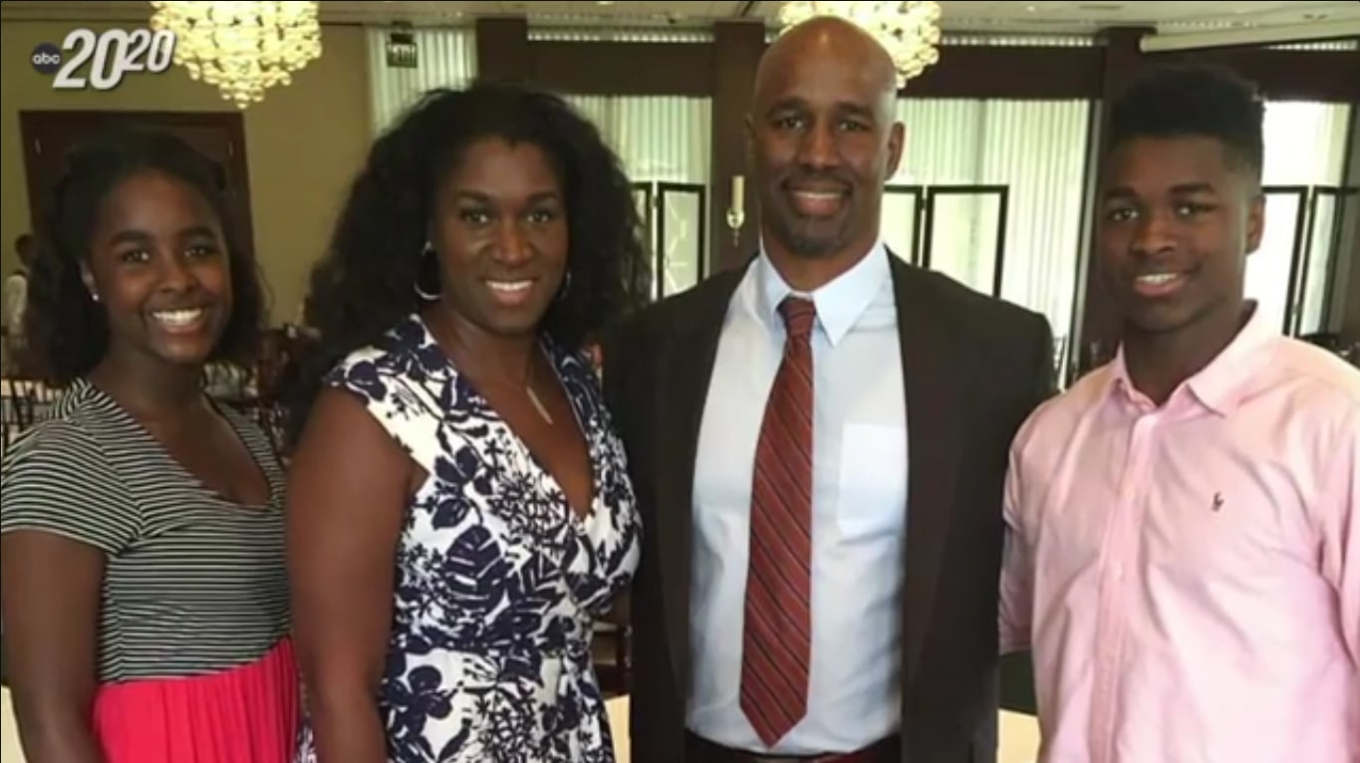 The fact Antonio had a brief stint in the NFL as a linebacker before evolving into a public speaker and an entrepreneur with his wife Dawn had gained them local attention, but it was all positive. In other words, it was almost inexplicable that the First Class Training fitness facility/personal gym co-owners were shot straight in the head with a .22 caliber firearm as they lay asleep in bed. Unfortunately, as per official records, the matriarch passed away from her wound right at the scene, whereas her husband lost his fight for life a few hours later at the Memorial Hermann Hospital.
Who Killed Dawn and Antonio Armstrong?
It was 16-year-old AJ who'd dialed 911 on that fateful day, claiming to be hiding in a closet of his third-floor bedroom because he'd heard gunshots coming from his parents' room a floor below. He was thus taken to the police station for questioning as soon as the bodies and the scene were secured, where he insisted he had seen a masked intruder escaping from their family home. The truth is it'd already been confirmed there were no signs of forced entry, and AJ himself had to disarm the security system to let the emergency personnel in, making his assertions seem flimsy.
The evidence at the Armstrong residence didn't help AJ either, especially as there was a bullet hole originating from his personal room and going directly into the ceiling of Dawn and Antonio's. That's when the teen lied to the authorities by indicating he didn't know about it before eventually revealing he'd accidentally fired his father's weapon weeks prior while showing it off to a friend. The problem, though, is that this same gun was quickly identified as the one used in this double murder — it'd been carefully placed on the first-floor kitchen counter alongside an eerie note.
The note read, "I have been watching for a long time. Get me." However, not only were AJ's fingerprints not found on this piece of paper, but there were also no gloves, coverings, bloody clothes, or any traces of the same either inside the family home or nearby. Even the detectives understood there was absolutely no physical evidence against the youngster, yet since some aspects of his narrative just weren't adding up, they formally arrested and charged him with two counts of capital murder. All this reportedly occurred within mere hours of the tragic incident on July 29, 2016.
The fact there was a break-in at one of Dawn and Antonio's gyms a few days after the homicides did briefly raise the possibility of third-party involvement, but it was soon deemed unrelated. AJ hence stood trial for the counts against him in 2019, with the prosecutors claiming he had killed his parents in a fit of rage following an argument over his alleged drug abuse and bad grades. On the other hand, the defense shifted the entire blame toward AJ's maternal half-brother Josh Armstrong, whom Antonio had adopted after he had tied the knot with Dawn for them to be a family.
AJ's lawyers carefully asserted that Josh had as much access to the family home as the former; plus, as he lived mere doors away, it could've been possible for him to open fire, flee, and then immediately return upon "hearing" the news. Nevertheless, neither the defense nor the prosecution called Josh to the stands, but testimonies by investigators indicated they'd looked into and cleared him for good despite the fact he was known to have severe mental struggles.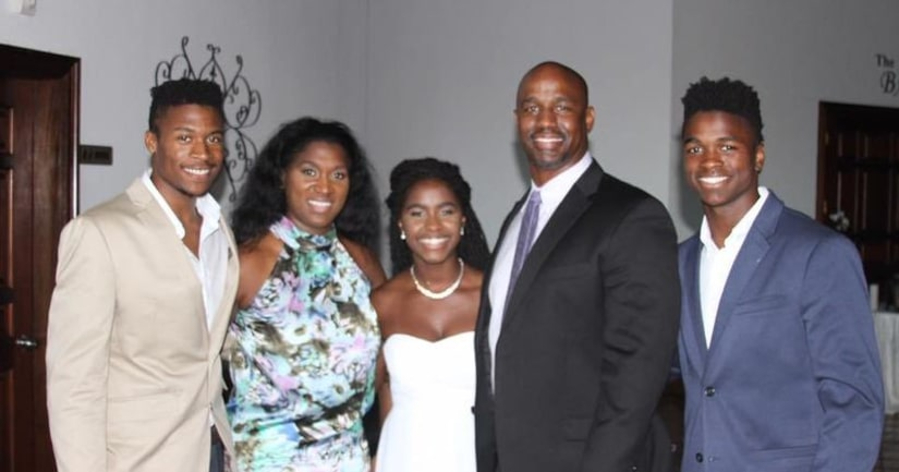 Therefore, following 38 hours of testimonies and 19 hours of deliberations, the jury verdict was eight to four for conviction, driving the presiding judge to declare a mistrial. The DA's office later announced they would pursue the charges against AJ again, so after delays owing to more than 30 motions being filed as well as covid, his second trial commenced in October 2022. This time, the prosecutors had additional cell phone evidence indicating he could've used its screen light to navigate the house before shooting at his parents.
On the flip side, the defense contended Josh's involvement once more by bringing out his medical records, which actually stated, "[he] is extremely psychotic with command voices to hurt self and others… The patient experienced watching the murder of both parents in 2016." However, like before, neither party called upon him to testify — not even to clarify the "watching" part of his own statements to doctors. Though Kayra had already revealed in 2019 that Josh abused a lot of drugs, had hallucinations, and even heard "demonic voices" inside his head.
Hence, despite the jury hearing 33 hours of testimony and deliberating for nearly 18 hours, the result was the same; they deadlocked without a unanimous decision. Yet this time around, their verdict was eight to four for acquittal, leading to another mistrial and re-trial being declared — in other words, it's unclear precisely who is behind Dawn and Antonio Armstrong's murders.
Read More: Where is AJ Armstrong Now?