While there's no denying the sudden passing of Texan couple Dawn and Antonio Armstrong shook their community to the core, no one was more affected than their daughter Kayra Armstrong. That's because, as profiled in ABC's '20/20: I Have Been Watching,' she sadly not only lost her parents but also kind of lost her elder brother Antonio Jr. "AJ" and maternal half-brother Joshua. So now, if you wish to learn more about her — with a specific focus on her experiences, her opinion in this matter, as well as her current standing — we've got all the necessary details for you.
Who is Kayra Armstrong?
Thanks to her devoted mother and former NFL athlete turned entrepreneurial father, Kayra was growing up in a mostly happy, faith-driven household when the rug got swept from under her feet. The then 12-year-old actually still remembers she had spent several days with her grandmother before getting picked up by her cheerful 16-year-old brother AJ to return home on July 28, 2016. She then admittedly hung out with her mother for a while prior to following her routine and heading to bed, unaware that this would be the last time she'd see Dawn or have a complete family.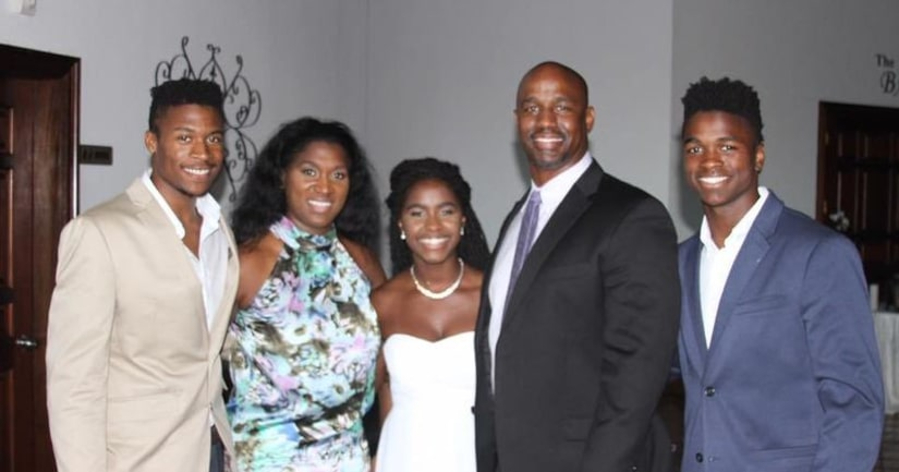 After all, Kayra was awakened by AJ mere hours later because their parents had been shot in their bed — something she could not even comprehend until she saw Antonio being rushed away. Her father passed away hours later at the hospital, and the preteen was deemed too young to navigate the scene where her mother had already died, meaning she really did not see her again. Though the one thing Kayra did note was her maternal half-brother Joshua (or simply Josh), whom Antonio had adopted, arriving at the house minutes later, only to be distinctly smelling of weed.
The truth is Kayra is technically a witness, so she was later interviewed by officials before being released to her grandparents, just to soon shockingly learn AJ had been arrested for the murders. The ensuing few months were thus incredibly hard for her, yet she never once thought her brother could have harmed their parents in any way, shape, or form, according to the '20/20′ episode. "When I went back to school, I just kind of felt out of my body really," she candidly stated. "They would talk about stuff and I couldn't tell you what was being said because my mind was just gone."
Kayra later added, "I would think about my parents; I would think about AJ… [There's] not a single doubt in my mind. He couldn't have. Nothing could ever be said that would make me believe AJ killed our parents." However, unlike most of their family, who has stood by the then 16-year-old from the get-go, she didn't voice her opinions in public until he actually stood trial on two counts of capital murder for the first time in 2019.
Where is Kayra Armstrong Now?
It was during AJ's trial as well as retrial in 2022 that Kayra defended him in more ways than one — she backed the defense's theory of Josh possibly being responsible and deemed their home's security system glitchy. Since the prosecutors had implied an inside job and thus implicated her brother by telling jurors the alarms in the early morning hours of July 29, 2016, hadn't even gone off, she made it known it had been acting up for a while.
Kayra testified she was the one to have set the security system on the night of the homicides, even though it frequently malfunctioned just as a precaution. "Sometimes the alarm was set when a door was still open, or sometimes it would go off unexpectedly," she said in court. "It was really finicky." On the other hand, coming to her brothers' relationship with their parents, she admitted that while AJ had recently been having trouble owing to his grades, it was Josh who often had conflicts with the couple.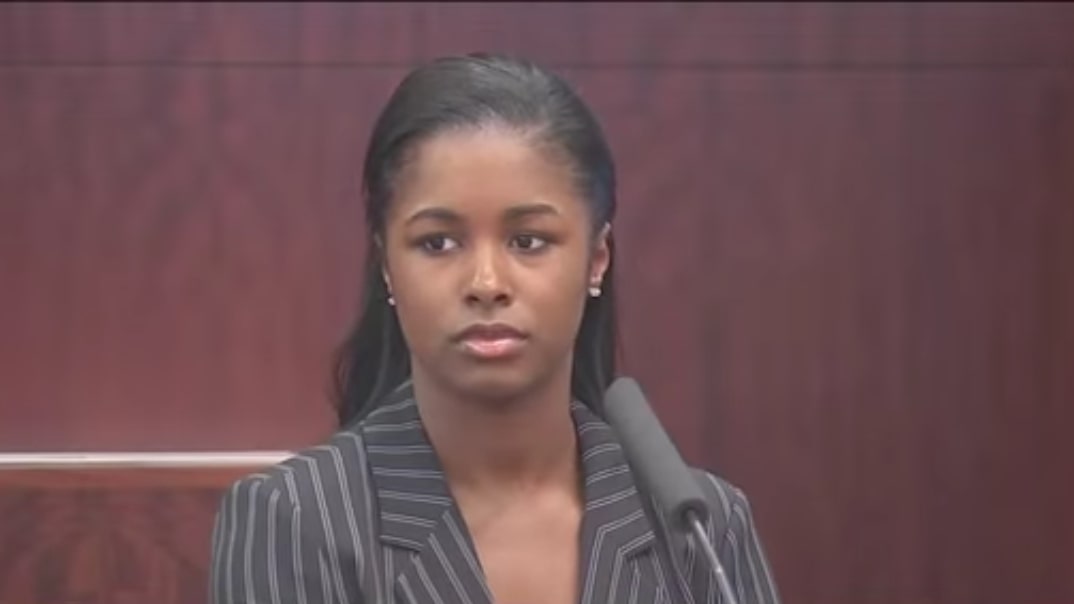 "He was there, but he wasn't there," Kayra testified, referring to the months when Josh had moved back into the family home in May 2016 upon leaving college, just to get an apartment close by weeks before the incident. "He was distant. He acted like he was the black sheep of the family. He acted like our parents loved us more because we were biologically related to both of them."
Kayra further conceded her half-brother had been doing drugs to such an extent that "he stopped caring about things like his appearance or getting haircuts." This, according to her narrative, only worsened in the days, weeks, and months following their parents' murder, especially as Josh became violent, claimed to hear "demonic voices" inside his head, and showed advanced signs of schizophrenia. She essentially indirectly indicated his mental health could've driven him to murder, resulting in AJ's second mistrial.
As for Kayra's current individual standing, from what we can tell, the college-aged woman is trying her best to move on from the past while still supporting AJ to the best of her abilities. She hence prefers to maintain her distance from the public eye, meaning we only know that she graduated from Hightower High School in Missouri City, Texas, as a varsity volleyball player in 2022. In other words, her recent personal, educational, or professional experiences are unfortunately unclear at the moment.
Read More: Kate Ober: Where is AJ Armstrong's Girlfriend Now?