When Dawn and Antonio Armstrong were shot inside their Houston, Texas, home on July 29, 2016, no one ever expected it to be the result of familial drama, but that is apparently what it was. After all, as explored in ABC's '20/20: I Have Been Watching,' their then 16-year-old son Antonio "AJ" Jr. was the one arrested for murder within hours, only to still be facing the judicial process. Yet for now, if you simply wish to learn more about the individual who has truly stood by the suspect through it all — his long-term girlfriend, Kate Ober — we've got the essential details for you.
Who is Kate Ober?
It was reportedly around the late spring of 2014 that Kate first got involved with AJ, just for them to fall in love hard and fast despite the fact they were merely making their way into high school. Their romance was thus filled with petty lies, school theatrics, as well as needless tumultuousness, all of which the blonde beauty actually testified to during his initial 2019 capital murder trial. However, she also proudly maintained they "were like every teenage couple. We fight sometimes; we're growing up; we're learning; we're becoming people… our relationship is happy and good."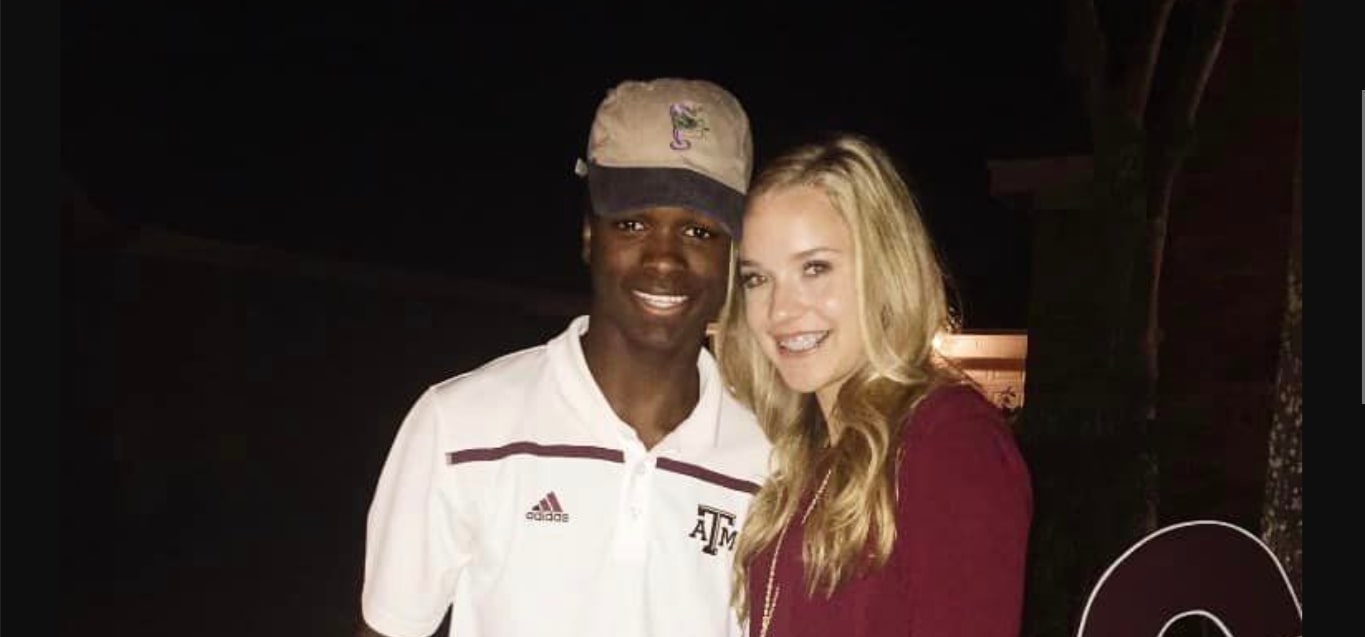 Though, upon being asked, one of the first things then-Cinco Ranch High School senior Kate attested to was the kind of bond her boyfriend shared with his devoted, happily married parents. She expressed that Dawn and Antonio were AJ's "best friends" before insisting the latter was "just happy, goofy" even in the days leading up to the tragic incident, indicating no foul play from him. Yet the fact he had argued with her a day prior over a false rumor regarding infidelity and his several lies throughout their close affinity (by July 2016) did paint a much different picture of the teen.
According to court records, in the text messages between the young couple, Kate had not only accused AJ of never telling her the truth, but she had also condemned his drug habit. In fact, she once told him she had an issue with the amount of marijuana he was using/selling prior to briefly breaking up with him because he'd lied about the reason he'd switched schools. AJ had told his girlfriend he wanted to play football at the new place, yet the truth is he had to leave Kinkaid School owing to poor grades — a lie Kate genuinely despised since she believed she could've helped.
Where is Kate Ober Now?
Despite everything AJ admittedly put her through as well as the accusations against him, Kate had decided to stick by long ago due to the simple fact she honestly believes in him and their love. It hence comes as no surprise that they are still together and trying to build a good, happy, healthy, stable life in their home state of Texas, all the while preparing for AJ's upcoming third trial. Though the stakes for this court round are higher than ever for two reasons: it follows a second mistrial with an eight to four jury verdict for acquittal, plus both Kate as well as AJ now have the well-being of their son (born around late 2020) to think of too.
The love of my life. Happy 5 years my love ❤️ i will never love anyone with the same love that i have loved you pic.twitter.com/Htb9qXHBQb

— Kate (@kateoberrr) May 1, 2019
Coming to Kate's professional experiences, as per the last reports, she is currently living her childhood dream and working as a model with the unwavering goal of establishing a name for herself in the entertainment industry. From what we can tell, the former high school cheerleader loves her relatively new role as a mother and her work, so she will probably continue to juggle them both for as long as possible.
"People are always going to talk and assume things about your life, but I must always remember my family and closest friends know what's going on and they love and support me," Kate once said, making it clear that sometimes you just need some structure and self-confidence to thrive in life. "The world will always try to tell you to be this or that, but do not forget who you are as a person and what your values are in this life. Let no one stop you or limit you, and definitely don't let your fears of failure get in the way!"
Read More: Kay Winston: Where is AJ Armstrong's Grandmother Now?