CBS' 'Tough as Nails' is a reality competition series that tests the strength, skills, and mental endurance of those individuals who already work labor-intensive jobs through a collection of challenges at actual field sites. In other words, this show offers us an authentic glimpse into what goes into being a hard worker with a humble position. In season 1, contestant Marine Corps Veteran Kelly "Murph" Murphy showed exemplary skills and competitive spirit and emerged as the winner. So now, let's find out how the season 1 winner is doing since the conclusion of his journey on the show, shall we?
Kelly Murphy's Tough as Nails Journey
Hailing from a small town in Paragon, Indiana, Kelly Murphy won over the hearts of millions of fans when he took home the winning title in season 1 in 2020. The veteran was amongst the oldest competitors on the show, but age didn't stop Murph from proving his strength and endurance, which led him to gain victory over other contestants on the show. It is interesting to note that Murph didn't even think of appearing on the show, let alone winning the title. Opportunity knocked on his door in the shape of a Discovery Channel representative who got in touch with Murph around a year ago.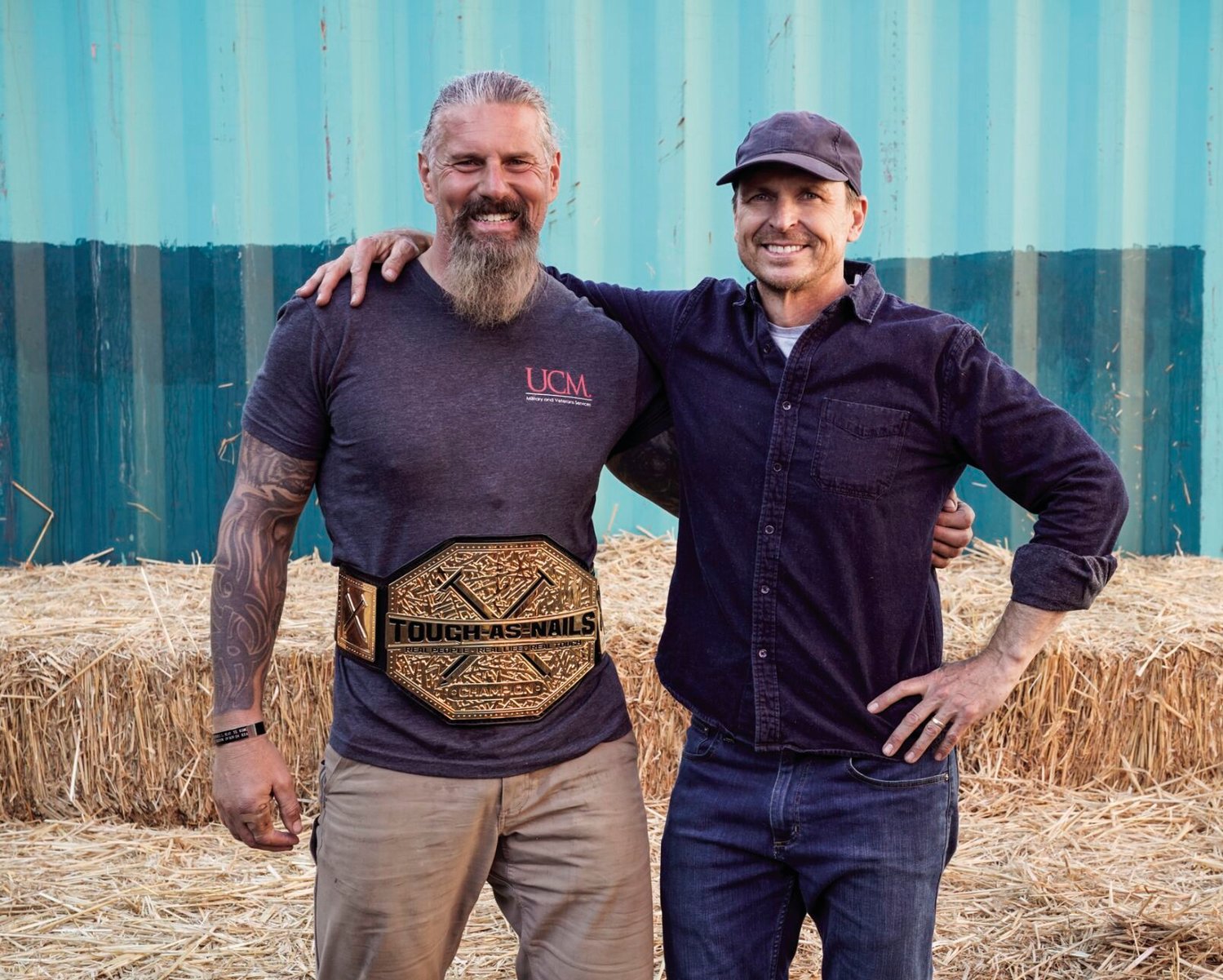 The executive encouraged Murph to submit an application for the program after viewing footage of him participating in various physical training exercises on his Instagram account. At first, Murph believed it to be a joke, but he quickly realized it was true. The players raced through an obstacle course modeled on earlier challenges from the season in the final task.
In order to get to the Ford truck at the finish line, some of the challenges required the competitors to shift hay bales, untangle cables, secure a chain cargo net, and cut wooden steps. Murph reached the finish line first and went home to his wife and children with $200,000 and a Ford truck. But what happened to the 48-year-old veteran after season 1 stopped filming? Let's find out where Murph is and how life is treating him after years.
Where is Kelly Murphy Today?
It is not news that the mental health of veterans is deeply affected after their services and when they have to face retirement. Kelly Murphy did not let retirement deter his spirits and life, and he continued to push harder. He became the Director of the Military and Veterans Center at the University of Central Missouri, where he served till June 2022. After winning the title, he continued to work on his social media pages, where he posted workout videos to inspire people of all ages to work on their bodies. He also serves as a part-time fitness coach and uses his social media platform to highlight it.
Murph is presently affiliated with Embry-Riddle Aeronautical University. He also returned to season 3 of the show to help contestants with military-related challenges in the season. Murph also joined season 3 winner Lia Mort on her podcast 'More Than Tough' wherein he shared his experiences of becoming a US Marine and his time on the show. He is also currently modeling for the brand ARIAT and other labels such as Guard Dog Armor.
These days, the 50-something-year-old is busy making memories with his family, being the proud dad and husband, and focusing on building his social media reach to inspire people, including veterans, to work on themselves and lead a healthier and more fulfilled life. We hope to see Murph grow more and continue building his social media empire, and we are very proud and thankful for his efforts for his people and his country.
Read More: Scott Henry: Where is Tough as Nails Season 2 Winner Now?