Parents would do anything to protect their children from the world's evils, but sadly, the same cannot be said about Barbara Atkinson (née Calhoun). For six years, she and her husband, Kenneth Atkinson, brutally abused her daughter, Lauren Kavanaugh, in the most inhumane manner. Lifetime's 'Girl in the Closet' reportedly presents a fictionalized version of this tragic case and delves into how badly childhood abuse can affect a person's life. Now, if you wish to know what happened to Barbara and Kenneth in reality and their current whereabouts, we have you covered.
Who Are Kenneth and Barbara Atkinson?
In 1993, 21-year-old Texas native Barbara Calhoun AKA Barbie was pregnant with her second child. Unable to raise it herself, she found prospective adopters Sabrina and Bill Kavanaugh, who were excited to welcome the baby home. On April 12, she gave birth to a daughter named Lauren, and the Kavanaughs immediately fell in love with her. They raised the little girl for the next eight months as their own, yet Barbara seemingly had other plans. After a sudden change of heart, she decided to file for Lauren's custody, given that Bill and Sabrina's lawyer had missed terminating her parental rights.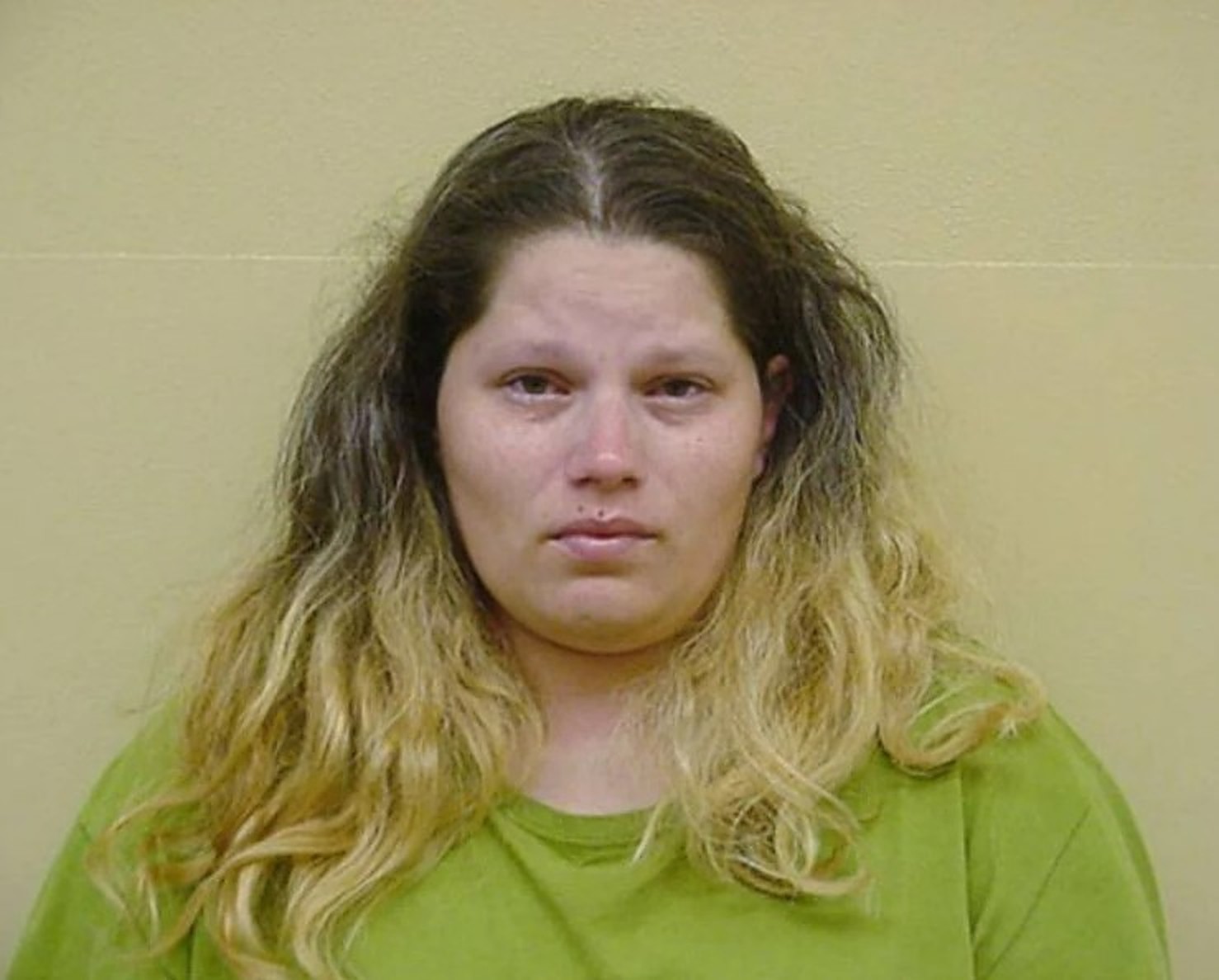 After much deliberation, the young mother was initially granted visitation rights and would often take her daughter home. At that time, Barbara was married to her high school friend, Kenneth Atkinson; the couple tied the knot in August 1994. However, Sabrina started suspecting that Lauren's stepfather was sexually abusing her when she noticed a bloody diaper rash on the baby. Yet, when she took the child to the hospital, they refused to perform a rape kit examination to avoid further damage.
Unfortunately, the Kavanaughs' fight to protect Lauren was futile, as, in January 1995, the court awarded the two-year-old's custody to her biological mother. Barbara initially moved into her adoptive parents' home with the child due to a brief separation from Kenneth, but the couple soon reconciled and moved to a trailer park in East Texas. When Lauren moved in with them, she was severely abused for the next six years. It started with Barbara tying the girl to her bed or locking her in the bathroom at night, yet matters escalated after she gave birth to three more kids, and the family settled in a trailer home in Hutchins.
As per later reports, Barbara would encourage Kenneth to rape Lauren and would participate in sexually abusing her. Moreover, the couple would even sell the child to pedophiles, who would come and sexually assault her in the house. Not just that, Barbara starved Lauren to extreme levels and derived pleasure from hurting her. She held the child's head underwater in a bathtub in one instance and cruelly enjoyed seeing her gasping for air. In addition, Barbara would lock her daughter almost all the time in a tiny closet, not giving her more than crackers or soup to eat and teasing her by showing her food.
Surprisingly, Child Protective Services had tried checking up on the family at least twice after receiving tips regarding child abuse. Nevertheless, the Atkinsons always avoided inspection and kept Lauren hidden from relatives and neighbors to the extent they did not know she existed. Besides, they would prevent their older daughter Blake from trying to help her little sister whenever they beat up or assaulted the latter. Lauren's traumatic ordeal continued for six long years until June 11, 2001.
Kenneth apparently suspected his wife was cheating and decided to let their neighbor, Jeanie Rivers, in on their little secret in the closet. Naturally, the lady was petrified seeing Lauren's malnourished and near-dead condition and immediately alerted the cops. Soon, law enforcement and Child Protective Services arrived and finally rescued the 8-year-old girl from Barbara and Kenneth's abuse. While she was rushed to the hospital for her severe injuries and deteriorating health, the Atkinsons were charged with child abuse and taken into custody.
Where Are Kenneth and Barbara Atkinson Today?
Eventually, Barbara and Kenneth confessed their crimes in custody and detailed how they tortured Lauren all those years. In an interview with Child Protective Services, the former admitted she had no attachment to her daughter. "I never loved Lauren. I never wanted her. When my other kids hurt, I hurt. When Lauren hurt, I felt nothing," she stated.
On the other hand, Kenneth claimed that his wife was primarily responsible for abusing and neglecting the child, specifically after she had a miscarriage in 1996 and struggled with depression. Nevertheless, Barbara pleaded guilty to felony injury to a child and was given a life sentence in January 2002. Meanwhile, the prosecutors initially wanted to build a case for child sexual abuse against Kenneth. But since Lauren was not in a state to testify, her stepfather was convicted of felony injury to a child and sentenced to life in December 2002.
When The Dallas Morning News did an extensive feature on Lauren in 2013, Barbara sent a video from prison apologizing to her for her actions and claiming that she loved her. As per current records, she is 51, incarcerated at the Christina Melton Crain Unit in Gatesville, and won't be eligible for parole before June 12, 2031. Furthermore, 55-year-old Kenneth is serving his sentence at the W. F. Ramsey Unit in Rosharon; he won't be eligible for parole before November 29, 2031.
Read More: Where Are Bill and Sabrina Kavanaugh Now?