Lifetime's 'Girl in the Closet' is a compelling thriller movie that chronicles the harrowing experiences of Cameron, a 10-year-old girl whose mother, Patricia, suffers an aneurysm and gets hospitalized. Thus, she is adopted by her Aunt Mia and goes to live with her and her family. However, Cameron soon notices something strange going on in the house. Upon investigating, she discovers that Mia and her family have forcefully chained several innocent people in their basement, only to encash their security cheques for themselves.
Since Cameron now knows her sinister secret, her aunt forcefully holds her captive in a closet for ten years, subjecting her to extreme levels of abuse. As the young girl fights for her life and prays for someone to rescue her, Patricia recovers and searches for her frantically. The worried mother must do anything to save her daughter from Mia's evil plans. The powerful performances of the cast members complement the Jaira Thomas directorial's nail-biting narrative. Besides, the realistic depiction of child abuse and a mother's fight to find her child begs the question — does 'Girl in the Closet' portray actual events? If you wish to know the same, let's find out!
Is Girl in the Closet a True Story?
Yes, 'Girl in the Closet' is based on a true story. A part of Lifetime's 'Ripped from the Headlines' series, the movie's riveting storyline is the genius of writer Sa'Rah Jones. She has used her years of experience and real-life observations to craft an engaging narrative. Child abuse is a rampant problem in society, with many heartbreaking cases hitting the headlines over the past several years. Drawing from one such incident, the Lifetime movie is reportedly based on the tragic case of Lauren Kavanaugh, whom the media called "The Girl in the Closet" in real life.
Born in Texas on April 12, 1993, Lauren's birth mother, Barbara Calhoun, gave her up for adoption immediately after birth. For the next few months, the child was lovingly raised by Sabrina and Bill Kavanaugh, her adoptive parents. However, when Lauren was just 8-months-old, Barbara changed her mind and filed for her custody. Since the Kavanaughs' lawyer had forgotten to file the paperwork to terminate her parental rights, she was eventually granted Lauren's visitation rights.
At that time, Barbara was married to Kenneth Atkinson, and the couple would frequently take the girl home to acquaint themselves with her. Surprisingly, Sabrina noticed some disturbing changes in Lauren, including an unnatural-looking diaper rash. Fearing that she had been sexually abused, she took the child for examination and submitted photographic evidence, but the hospital authorities allegedly refused to perform a rape kit test. To the Kavanaughs' horror, the court officially gave Lauren's custody to Barbara and Kenneth in 1995, and she went to live with them in their Hutchins residence.
For the next six years, the girl was under the care of her mother and stepfather, while her adoptive parents and the outside world received almost no news about her. This was until June 11, 2001, when the police received a frantic call from Jeanie Rivers, the Atkinsons' neighbor. She reported that the couple had kept Lauren locked in the closet for the past several years and had been severely abusing her. When the police and Child Protective Services arrived at Barbara and Kenneth's home, a scene right out of a nightmare awaited them.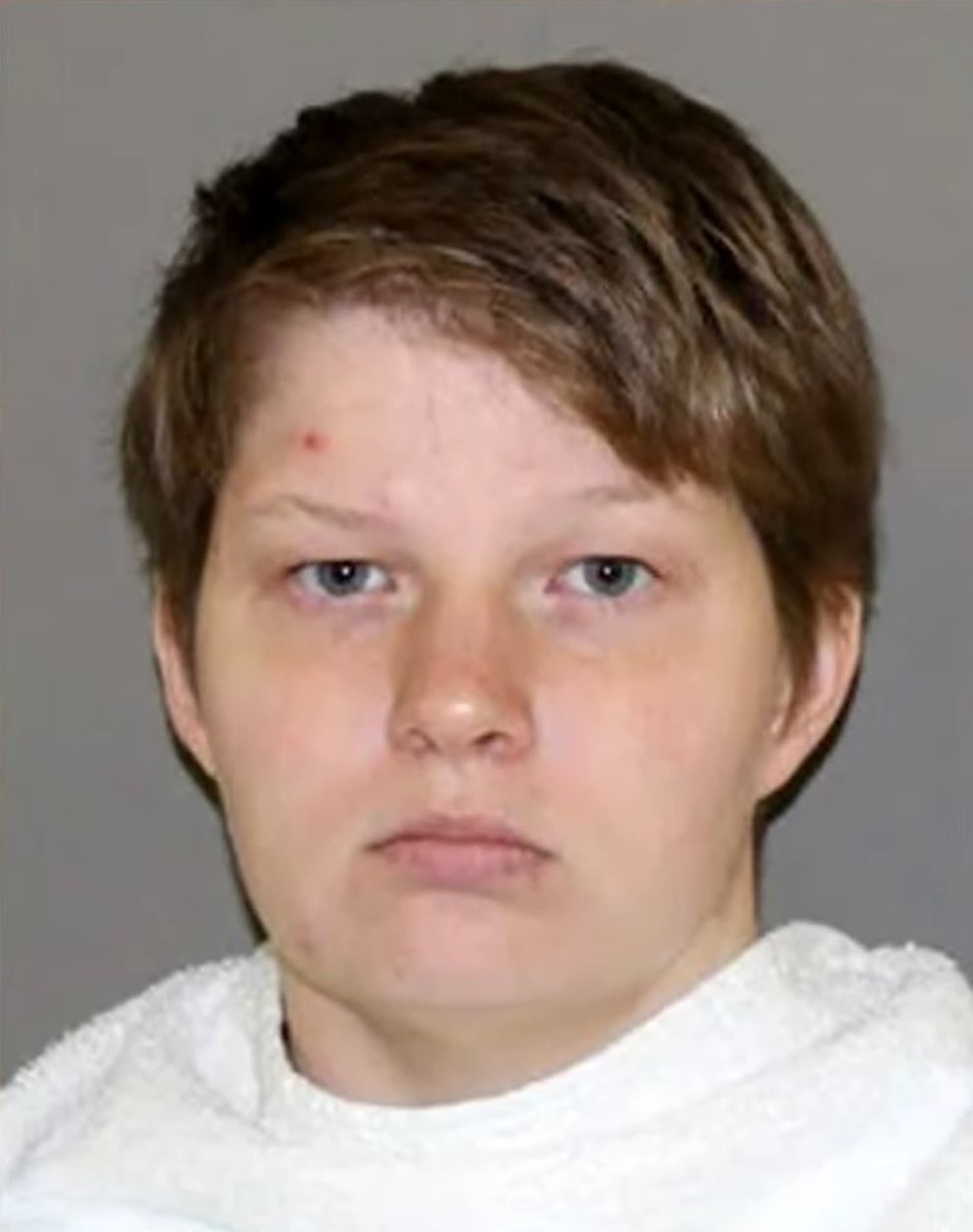 A then-8-year-old Lauren was found in an extremely malnourished and half-naked state, weighing and looking almost like a toddler. The girl was locked in a closet for most of the day, where she would end up sleeping in her own feces and urine. Moreover, Lauren had cigarette burns and puncture wounds and showed signs of mental trauma and sexual abuse. After the police rescued her and took her for medical examination, doctors discovered that she had physically stopped growing after age two and was dangerously underweight.
Besides, Lauren's esophagus was clogged with plastic, carpet fibers, and feces, her teeth were broken, and her genitals were mutilated beyond recognition. While Lauren was being treated, Barbara and Kenneth were arrested for child abuse and taken away. On the other hand, Sabrina and Bill Kavanaugh stepped in and insisted on taking the child's responsibility, and she was officially handed over to their care. For the next eighteen months, the police, social workers, and Lauren's adoptive parents worked extensively to unravel the horrors she had faced for the past six years.
The investigators learned that Barbara would lock the child in the closet for lengthy periods, and she only survived on crackers, soup, and butter. Not only would the Atkinsons beat up Lauren, but they also subjected her to sexual assault frequently and would even rent her out to pedophiles to rape her. Child Protective Services further discovered that Barbara would derive pleasure from inflicting pain on Lauren and even admitted that she didn't love or want her in her life. Nevertheless, she pleaded guilty to felony injury to a child midway through her trial.
On the other hand, Kenneth Atkinson was initially charged with aggravated sexual assault of a child, yet those charges were dropped when the prosecutors realized that Lauren could not testify. The couple was handed life sentences for felony injury to a child. Unfortunately, though her abusers were brought to justice, Lauren had a long, challenging road ahead of her. The young child faced developmental problems and deep-rooted psychological trauma, which made her struggle while readjusting to normal life. Still, with her perseverance and the support of loved ones, Lauren has focused on building a stable future for herself.
Circling back to the Lifetime thriller, the makers have supposedly drawn inspiration from her story and mixed it with several fictional elements to weave a hard-hitting plotline. Hence, though some parts have been embellished for entertainment, 'Girl in the Closet' is an authentic and impactful portrayal of the evil that resides among us and preys on innocent lives.
Read More: Where is Lauren Kavanaugh Now?