When two-year-old Lauren Kavanaugh returned to live with her biological mother, little did she know that she would face unimaginable horrors that would change her life forever. Lifetime's 'Girl in the Closet' reportedly presents a fictionalized version of this case and explores how abuse often happens at the hands of loved ones. Dubbed by the media as "The Girl in the Closet," Lauren's story impacted people nationwide; hence, many are eager to know how she's holding up presently. If you wish to learn more, here are all the details you need.
Who is Lauren Kavanaugh?
Born on April 12, 1993, Lauren's biological mother, Barbara Calhoun, could not provide for her children. Thus, she gave her daughter up for adoption to Sabrina and Bill Kavanaugh, who happily welcomed the child. Till she was eight months old, Lauren lived with her adoptive parents, yet things took a shocking turn when her birth mother filed for her custody. Given a loophole in the adoption paperwork, Barbara's parental rights had not yet been terminated, and she decided to take the child home. At first, Barbara and her then-husband, Kenneth Atkinson, were given visitation rights by the court.
However, as Lauren started spending more time in their house, Sabrina grew concerned for the girl's wellbeing. As a result, when she noticed a bloody rash on the child's diaper, she immediately realized she had been sexually assaulted and took her for a medical examination. To Sabrina's surprise, the hospital refused to perform a rape kit test, stating that it could harm Lauren. Eventually, the court granted her custody to the Atkinsons in 1995, and she moved into their Hutchins' home. Over the next six years and unbeknownst to the outside world, Lauren was abused in all possible ways.
Barbara and Keith would sexually assault Lauren frequently, and reports indicated that the former would derive pleasure when her husband tormented the child. Not only that, the couple even sold the little girl to pedophiles, who would come to the house and rape her. Lauren was also starved almost regularly and beaten harshly; she mainly survived on crackers, soup, and butter, which her older sister would sneak in for her. But the worst part of the abuse was that the girl was confined in a small closet for prolonged periods and would be taken out only to be tortured. As a result, Lauren started sleeping in her feces and urine.
Due to the severe abuse and malnutrition, Lauren's body stopped growing physically after age two, and her cognitive functions also remained underdeveloped. Incidentally, after six years of agonizing the little girl, Kenneth confessed everything to their neighbor, Jeanie River, who was terrified to see her plight. The latter immediately informed the police, and they eventually rescued Lauren from the Atkinsons' home on June 11, 2001. When they found her, she weighed just 25.6 pounds and had numerous medical complications, such as a blocked esophagus and severe genital mutilation.
Besides, Lauren's speech was underdeveloped, she was afraid of people, and even the most minor things would trigger her. Luckily, Sabrina and Bill learned of her situation and insisted on adopting her permanently, and she went to live in their care in July 2002. The next several months, Lauren tried regaining a normal life yet faced great difficulties in socialization and academics, being diagnosed with learning disabilities and numerous ailments. Nevertheless, her adoptive parents and friends refused to give up on her and ensured that she felt safe and loved. On the other hand, Barbara and Kenneth were eventually sentenced to life for felony injury to a child.
Where is Lauren Kavanaugh Today?
With time and patience, Lauren Kavanaugh started healing from her trauma and physical ailments but often experienced debilitating flashbacks and exhibited self-harming behavior. Sadly, tragedy struck again in August 2005, when her cousin's husband raped her in the Kavanaugh's barn. This incident caused Lauren's trauma to resurface, and the most minor things would trigger her. Moreover, she even tried killing herself and was diagnosed with depression. Regardless, Lauren focused on her career and enrolled in a remedial reading and writing class at Trinity Valley Community College in Athens after graduating from high school in 2013 at 20.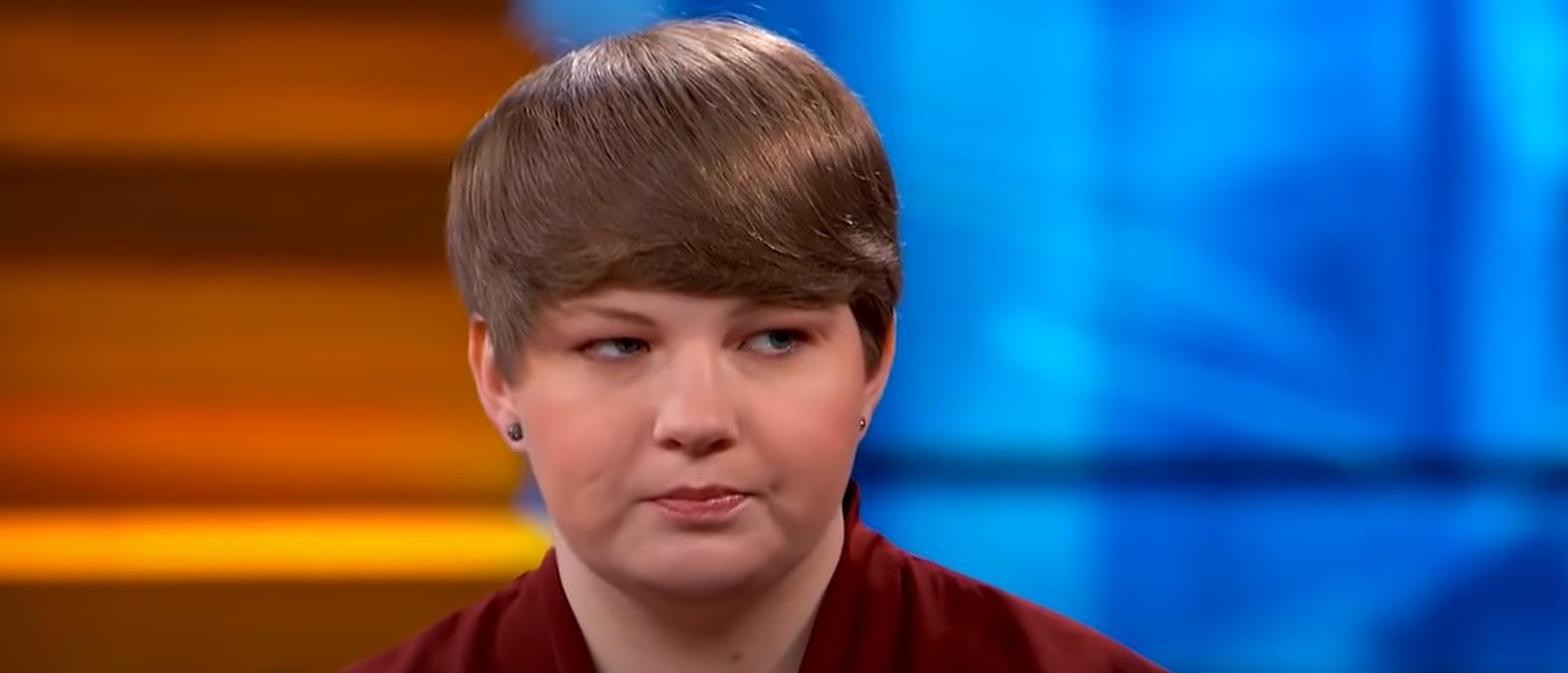 Eventually, Lauren got into a relationship and moved in with her then-girlfriend, but things took another horrifying turn. In 2018, she was arrested for allegedly sexually assaulting a 14-year-old girl she met online. Once she was indicted in early 2019, two counts of assault of a public servant and one count of harassment of a public servant were filed against her. The following year, she was found incompetent to stand trial and was ordered to be committed to a mental-health institution. Unfortunately, she remained in prison for several months due to a lack of beds in the hospital.
As a result, the court reassessed Lauren in August 2021, yet the records weren't made public. Instead, she was released from prison, and the sexual assault charges against her were dismissed. Since then, Lauren has embraced privacy and doesn't seem to be too active on social media. From what we can tell, she is around thirty and resides in Canton, Texas, with Bill and Sabrina. Though she struggles with depression to date, she hopes to leave her painful past behind and build a happy future for herself.
Read More: Where Are Kenneth and Barbara Atkinson Now?