Enthraled by the idea of perfection, several individuals undergo a demanding medical procedure to reconstruct different aspects of their appearance in 'Botched.' The E! Reality show features the journey of various clients who seek the help of Dr. Terry Dubrow and Dr. Paul Nassif to reach their idea of the immaculate specimen. Kimber James is one of the individuals who hopes to reconfigure her appearance by seeking medical intervention. Acclimated to numerous procedures, Kimber hopes to modify certain aspects of her outlook that have gone haywire due to previous medical intervention. Given her whirlwind journey in the series, fans have continued to wonder about the latest updates concerning the reality star.
Kimber James' Botched Journey
Nikolle Colantuoni, better known as Kimber James, was accustomed to the highs and lows of cosmetic surgery from a very young age. By 15, the television personality had received her first rhinoplasty. From there on, she continued to augment her features to fit into her idea of perfection. By the time she made an appearance on 'Botched,' the transwoman had already undergone a myriad of procedures. Over the years, she had received two brow lifts, hairline reduction, rhinoplasties, lower lip reduction, neck liposuction, and ear surgery.
Besides this, she also had two corrective surgeries for sex change. The trans person had also received breast enhancement surgeries and vaginoplasty. However, her journey wasn't without its downs. Having done four rhinoplasties to correct a botched operation, Kimber had to have cartilage taken from her ears to fix her nose. Against her wishes, the procedure didn't work out as well as she had hoped. She now hoped to soften her appearance and dial down the accentuated features of the previous surgeries.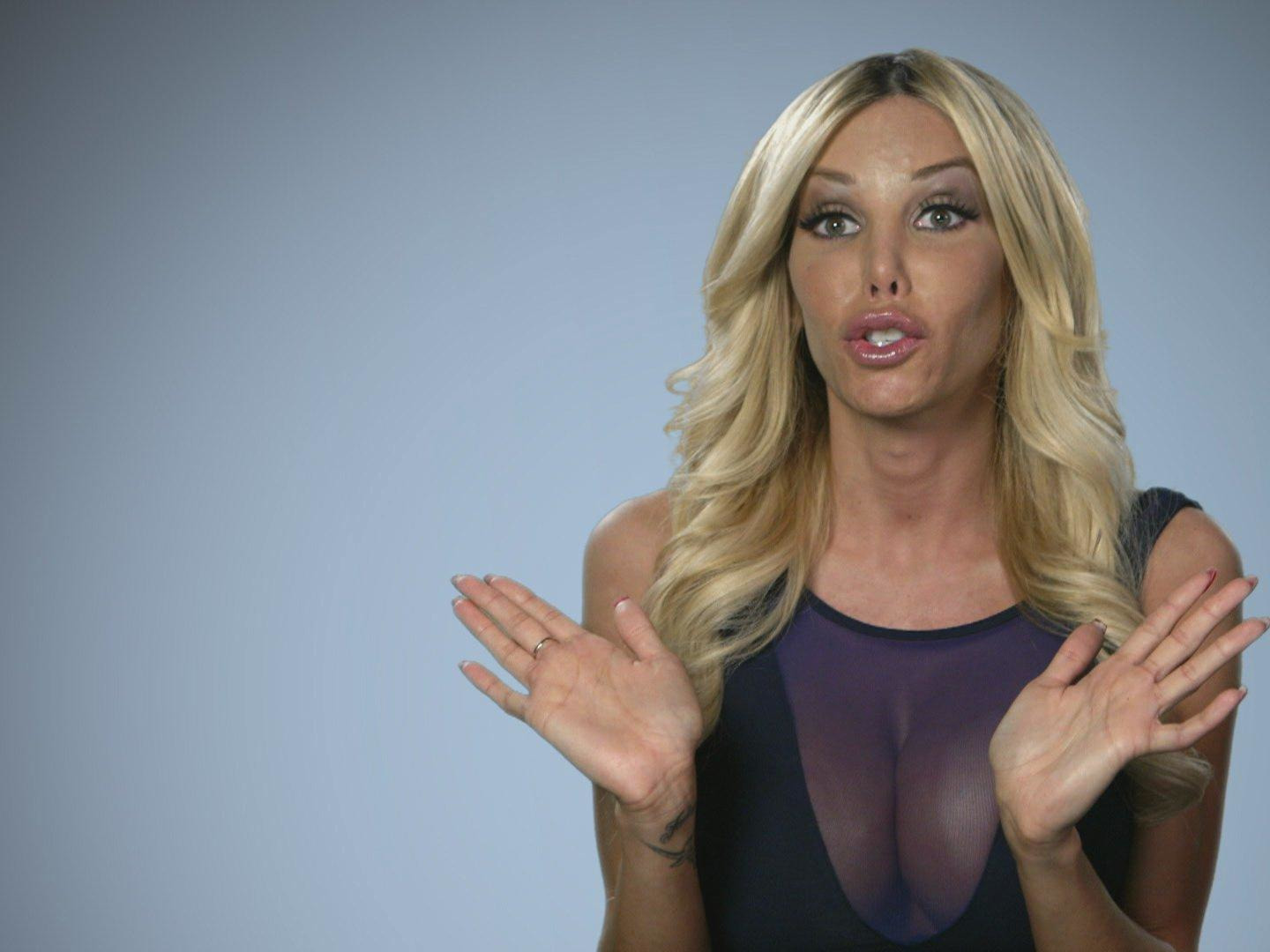 She enlisted the help of Dr. Terry Dubrow and Dr. Paul Nassif to get there. Kimber wanted to get a rhinoplasty, a breast corrective surgery, and a labiaplasty. With 1000CC implants in her breasts, the television personality sought the help of experts to reduce the size to 800CC. As an adult film star, Kimber felt that the skew of procedures she's had in the past made her look unnatural.
With the help of doctors Terry Dubrow, Paul Nassif, and Alter, Kimber embarked on a detailed procedure. In the operating room, Dr. Dubrow discovered that her implants were placed the wrong way. Not just this, the absence of tissue and fat around her chest was also an initial concern. Nevertheless, the expert surgeons collaborated to recreate different aspects of her body and tailor them to her desired results. Fortunately, her road to recovery was smooth.
Where is Kimber James is Now?
Since seeking the natural look she deeply desired, Kimber has continued to explore new avenues of success. She has since recused herself from reality television. Nevertheless, she is still active in the adult film industry and continues to evolve within the industry. Born with Klinefelter's syndrome, a chromosomal disorder, Kimber has since received corrective surgeries. Even though she's no longer a recurring face on reality television, she continues to share her life with fans on Twitter. The actress's Instagram account was deleted in 2019. She later recreated another account but likes to keep things under wraps. When she's not engrossed with work, Kimber likes to share the latest updates about her life on X, formerly known as Twitter.
Who knows the best chiropractor in #Toronto? pic.twitter.com/U4wKbh3u5L

— Kimber James (@TheKimberJames) June 10, 2019
The AVN Award Winning actress is an online creator and even shares an Amazon wishlist for fans to peruse. Besides her ever-evolving career in adult entertainment, Kimber is also a model and regularly models for different brands and campaigns. She is active on OnlyFans, as well. The astrology enthusiast consistently shares information about planets and star signs on her Twitter profile. During her appearance on the show, the media personality shared her interest in finding the man of her dreams and settling down. However, she has since kept things under wraps and likes to maintain privacy on such matters. Naturally, we await all the milestones that lie ahead in her future!
Read More: Justin Jedlica: Botched Star is Now a Cosmetic Surgery Consultant