Netflix's 'King of Collectibles: The Goldin Touch' is a show meant for collectibles fans worldwide. The sheer number of covetable items seen in the reality series truly allows one to understand just how far one can go as a collector. The credit for the fine work done through Goldin Auctions in the show can largely be attributed to its various employees who work hard to find the items that end up getting sold or auctioned off. Needless to say, the public is quite eager to know more about them and their current whereabouts. Luckily, we are here to explore the same!
Where is Ken Goldin Now?
We can hardly talk about Goldin Auctions without discussing Ken Goldin, the man who made the company what it is today. As of writing, he serves as the Founder and Executive Chairman of the company. Additionally, Ken is the Founder and CEO of Goldin Sports Inc, a Florida-based company he established in January 1998. His work has allowed him to foster good bonds with well-known celebrities like Drake, Logan Paul, and Mike Tyson. Apart from his daughter Laura Goldin, whom we do get to see in the Netflix show, the businessman is father to Paul and Carleigh, aged 9 and 5, respectively. Ken is happily married to his wife, Jenn Goldin, and seems to prosper personally and professionally.
Where is Dave Amerman Now?
Next on the list is David "Dave" Amerman, one of the oldest employees of Goldin Auctions, whom Ken considers his right-hand man. The reality TV star is undoubtedly a man of many talents and works as the company's Head of Revenue and Auction Director. He has also been serving as a Consignment Director since June 2019. As for his personal life, Dave is happily married to Amanda Amerman and is a father to two sons and a daughter. The happy family likes to spend as much time together as possible and often shares glimpses of their life on social media.
Where is Ryan Krupa Now?
One of the most prominent faces in the show is Ryan Krupa. The Goldin Auctions employee was a Director of Consignment from March 2021 to January 2022, when he became the Director of Client Partnerships. The Rowan University alum volunteers as a Coach for Batting for Hope and is a Fundraising Volunteer for the Students Movement Against Cancer. Additionally, Ryan is affiliated with Cherry Hill Food Kitchen as a Volunteer. The Netflix star is quite close to his family, including his sister Chelsea Lynn and his parents. When not working hard, Ryan likes to travel and is passionate about everything related to collectible cards.
Where is Alex Gaimo Now?
Alexandra "Alex" Gaimo has become one of the most recognizable faces of Goldin Auctions thanks to her presence on the internet. Presently, she serves as the Content Director for Goldin Auctions and often conducts interviews with some of the company's most well-known clients. It is her that introduces various collectibles to the world through social media, and she also serves as the Host and Narrator for the Netflix show. Moreover, Alex is a freelance Twitch Host for Major League Baseball. Always a hard worker, she often likes to destress by spending time with her loved ones or her dog, Mela.
Where is Carlo Civitella Now?
Up next, we have Carlo Civitella, whose work as a Consignment Director for Goldin Auctions is commendable. His care towards his clients and the items they provide him make our hearts fonder of him. As for his personal life, the reality TV cast member is happily married to Chelsea Civitella. The two tied the knot in May 2021 and welcomed their son Roman into this world on December 23, 2022.
Where is Myesha Buchanan Now?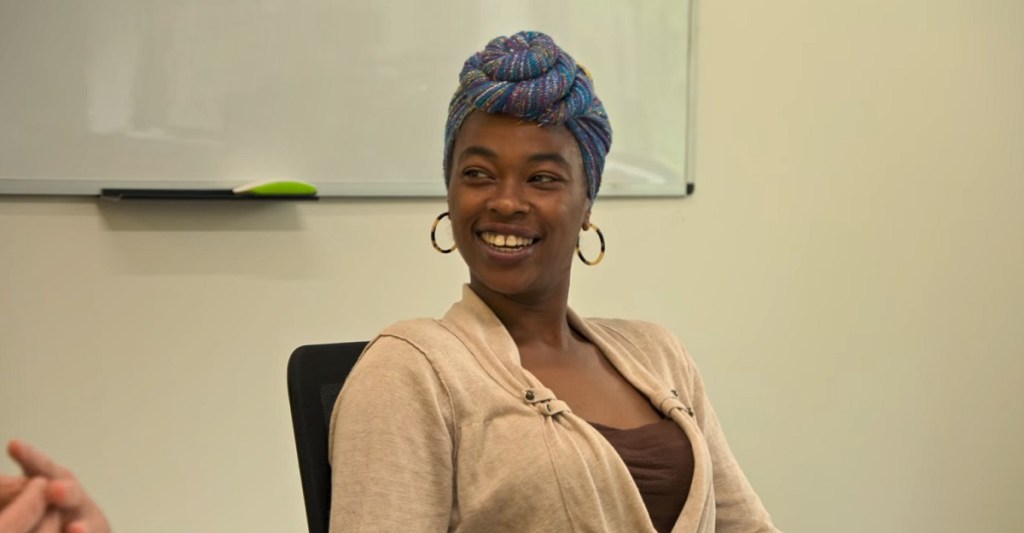 As a Junior Consignment Director for Goldin Auctions, Myesha Buchanan is one of the company's oldest employees. Since joining the organization, she has held various positions, though her foray into the world of consignment is seemingly quite proficient. Yet, Myesha's talent in the field is undeniable, especially given the work we see on the show. The reality TV star prefers to keep the details of her personal life private though we are sure that she is thriving and continues to tackle the world with her never-ending zeal.
Where are The Robbies Now?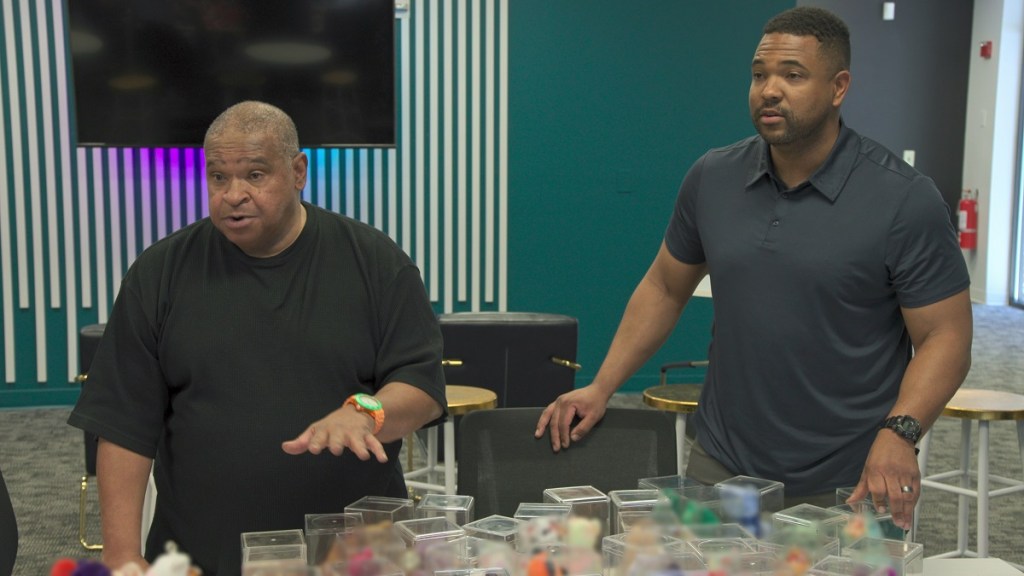 Together, the duo of Robin "Robbie" Davis Sr and Robin "Robbie" Davis Jr is known as "The Robbies," and they are two of the best Item Scouts in the world of collectibles. Their affiliation with Goldin Auctions has allowed them to cater to clients from different walks of life. Additionally, they are responsible for Robbies First Base, a sales business specializing in sports memorabilia which was established by the senior of the two in 1989.
Where is Laura Goldin Now?
Ken Goldin's eldest daughter Laura Goldin features prominently in the show, with the former hoping she would join him at his company. Though her joy when working in the world of collectibles is evident in the series, her determination to forge her own path only shines brighter. As of writing, Laura is an Assistant Media Planner for Merkley + Partners in New York.
Despite seemingly not agreeing to the proposal that her father presented to her in season 1 of the series, the bond between the two remains as strong as ever. During her downtime, the reality TV star enjoys the company of friends and family and is always up for traveling, mainly when it includes beautiful beaches. Laura turned 23 in February 2023, and we wish her the best in her future endeavors.
Where is Alex Fung Now?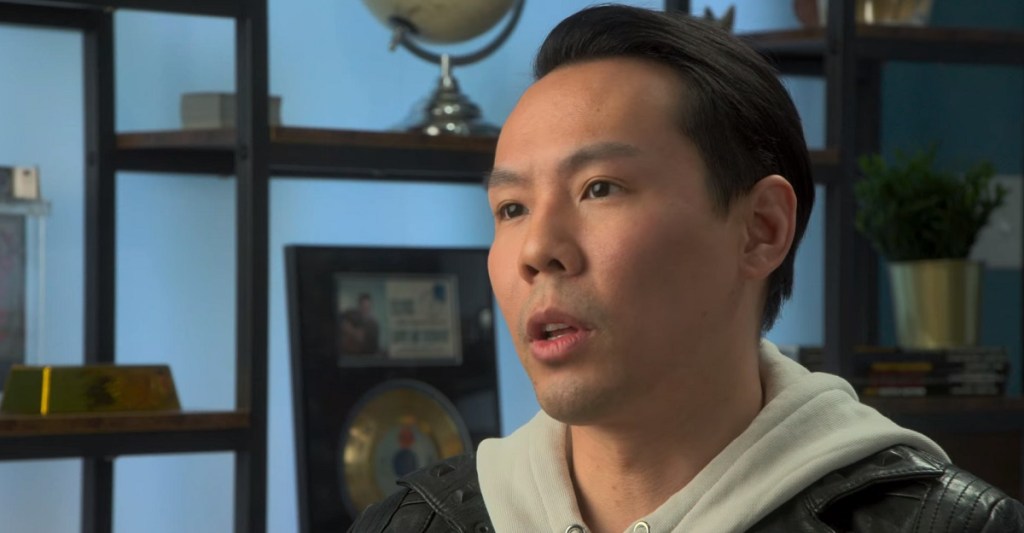 Regarding collectibles related to technology and similar fields, Ken Goldin relies on Alex Fung. The part-time Item Scout tracks down some of the most coveted collectibles and reports to the core team to help his clients sell their items. Alex's expertise is certainly impressive, with many members of the Goldin Auctions team often making use of his help when needed.
Read More: Is Netflix's King of Collectibles Scripted or Real?