Peacock's 'Myth of the Zodiac Killer' delves into the possibility that there could be more than one person behind the infamous Zodiac Killings. It investigates such a claim by exploring the murders through several one-on-one interviewers with experts, law enforcement officials, and acquaintances of the victims. Incidentally, many believe Darlene Ferrin, who was shot to death on July 4, 1969, while sitting inside a car in a parking lot in Vallejo, California, was the Zodiac Killer's second victim. The series features Darlene's sister, Kris Chambers, who revealed intricate details about her marriage and lifestyle, which could prove crucial to solving the crime. Well, let's delve into the details and find out where Kris is at present, shall we?
Who Is Kris Chambers?
Growing up alongside Darlene Elizabeth Ferrin, Kris Chambers developed a close bond with her sister, and the two remained remarkably close throughout their lives. Hence, when describing her sister on the show, Kris insisted that Darlene was a kindhearted and caring woman who loved helping others and treated everyone with kindness. Besides, she even talked about Darlene's selfless nature and how she would often put her family and loved ones ahead of her own self. That is why Kris was pretty surprised when Darlene eventually got together with Jim Crabtree and decided to marry him.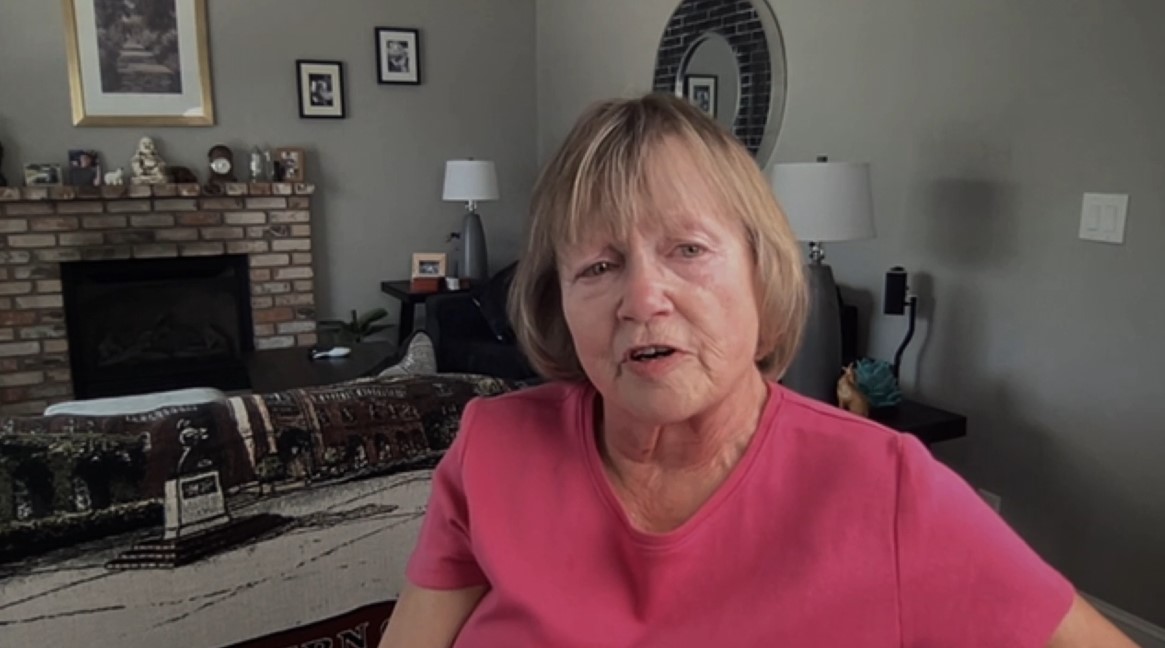 According to Kris, Darlene and Jim did not have a very healthy relationship, and she even accused her sister's first husband of being abusive and violent. In fact, even though Jim denied the allegations against him and insisted that he did not raise a hand on his ex-wife, Kris insisted that Darlene wasn't happy in the marriage and wanted an out as soon as possible. These views were mirrored by Dean Ferrin, Darlene's second husband, who met her when she was still married. Thus, with Dean's help and Kris' support, Darlene finally managed to regain control of her life and divorced Jim.
Interestingly, Kris claimed that once Jim realized Darlene was planning on marrying Dean after the divorce, he could not bear the jealousy and decided to leave town immediately. Furthermore, she also went on to assert that Darlene and Jim's divorce was pretty volatile, and the ex-husband allegedly harbored great resentment for her sister in the years that followed. Nevertheless, Darlene soon settled into her life with Dean, and Kris stated how her sister embraced her motherly duties and was very loyal and loving as a wife.
Unfortunately, the perfect life was not to last as Darlene Elizabeth Ferrin was shot on July 4, 1969, while sitting inside a car with Michael Renault Mageau in the Blue Rock Springs Park parking lot in Vallejo, California. Although Michael was gravely injured in the same attack, he pulled through against all odds, but Darlene ultimately succumbed to her injuries.
Where Is Kris Chambers Now?
Naturally, the horrific tragedy devastated Kris Chambers, and she could not believe why anyone would want to hurt her sister in such a heinous manner. However, she immediately voiced her concerns regarding Jim Crabtree and claimed he still resented Darlene for the divorce. Subsequently, the police based their investigation on Kris's statement and looked at Jim as a suspect, but they soon found out that he was at his workplace at the time of the murder.
Kris still misses her sister and mourns her to this day, but she is determined to carry her legacy forward. On the other hand, she still hasn't given up on her suspicion and believes Jim Crabtree might be involved with Darlene's murder somehow. Nevertheless, with Kris now living a quiet life surrounded by her loved ones in Sparks, New Vegas, we wish her the best for the years to come.
Read More: Where Is Diane Watson Now?