NBC's 'Law & Order: Special Victims Unit' season 25 is scheduled to begin production in New York in early 2024. The crime drama revolves around an elite force based in New York City named the Special Victims Unit which investigates and prosecutes sexually based offenses. Meanwhile, the members of the team also try to balance the effects of the investigation on their personal lives.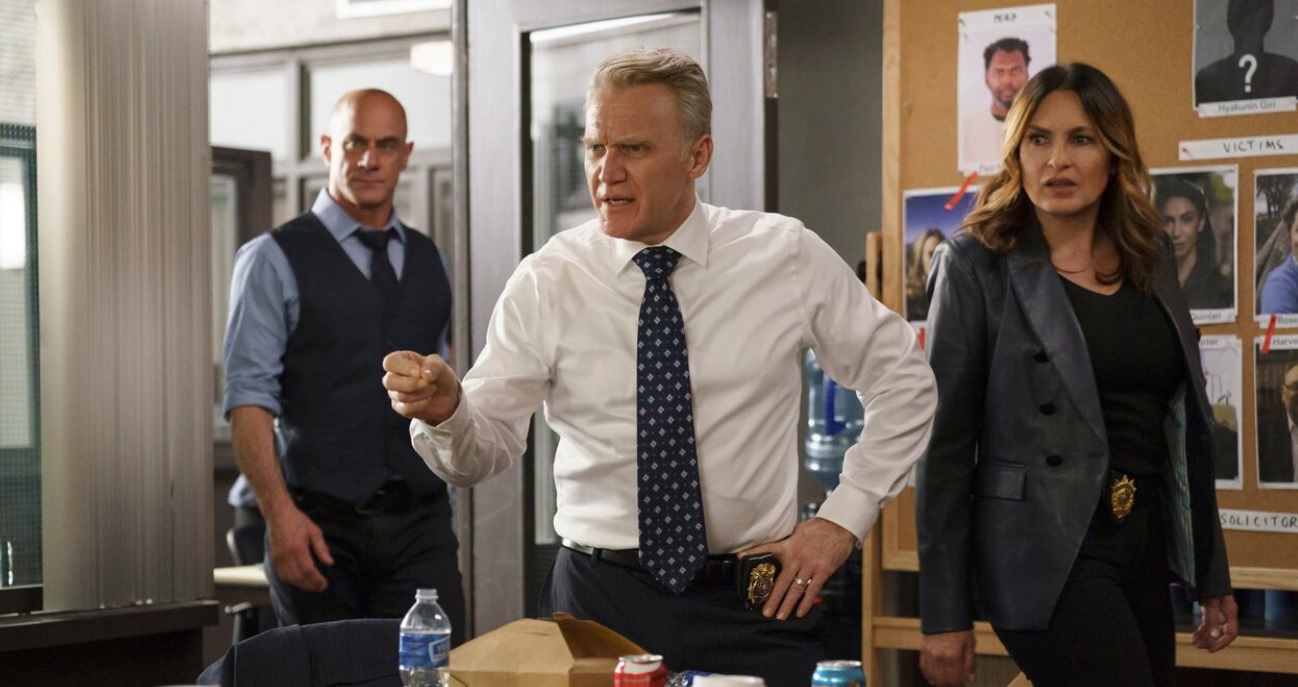 A spin-off of NBC's police procedural drama 'Law & Order,' the series was created by Dick Wolf, who is also the mind behind the 'Chicago' franchise and the 'FBI' franchise. David Graziano serves as the showrunner of the series. He has also created the crime thriller series 'Coyote' and served as a writer on several shows including 'Tom Clancy's Jack Ryan,' 'Lie to Me,' 'Day Break,' and 'Medical Investigation.'
The main cast members are going to reprise their roles in the upcoming season. These include Mariska Hargitay ('Downtown' and 'Falcon Crest') as Captain Olivia Benson, Ice-T ('Players' and 'New York Undercover') as Sergeant Odafin "Fin" Tutuola, Peter Scanavino ('The Bedford Diaries' and 'Third Watch') as Assistant District Attorney Dominick "Sonny" Carisi Jr., Octavio Pisano ('If Loving You Is Wrong' and 'Coyote') as Junior Detective Joe Velasco, and Molly Burnett ('Queen of the South' and 'CSI: Cyber') as Junior Detective Grace Muncy. Like previous seasons, some cast members of 'Law & Order' and its other spin-off 'Law & Order: Organized Crime' might also be seen in the show in cross-over episodes.
'Law & Order: Special Victims Unit' premiered on NBC in 1999 and has since become the fourth longest-running primetime scripted series in terms of number of episodes. The show was renewed for the 25th season in April 2023. At the time, Lisa Katz, the president of scripted programming at NBCUniversal and Streaming, announced, "We understand the emotional connection our audience has with these characters and we can't wait to bring more of their stories to the forefront next season."
"A huge thank you to Dick and his amazing team who are the masters of producing incredibly compelling television week after week," Katz added. While the plot details of the upcoming season have been kept under wraps, it will likely build on the events of the previous season's finale where Benson is left with bruises and is worried about her son's safety. Meanwhile, the team is going to continue to investigate new and intriguing cases.
While the show traditionally starts airing fresh episodes in September, the production of the 25th season met with delays due to the WGA and SAG-AFTRA strikes. Now that NBC is reopening writers' rooms, the shoot is likely to commence early next year in New York, where the earlier seasons were also filmed, particularly at the Pier59 Studios in Manhattan, New York City.
Read More: Shows Like Law & Order: Special Victims Unit