Arthur Mayberry becomes the Reeves family's new neighbor in the second episode of Paramount+'s Western series 'Lawmen: Bass Reeves.' Right after arriving at his new home, Arthur strikes a connection with Bass and Jennie Reeves' eldest child Sally Reeves, alarming the latter's mother. Arthur gradually becomes an unignorable presence in the Reeves' lives. In the third episode, without Jennie seeing, Arthur and Sally go for a walk and get closer to each other, forming an endearing connection. The charming companionship of Arthur and Sally made us discover whether the former is based on a real person and whether he ended up with Bass' daughter.
Arthur is Most Likely a Fictional Character
There are no records available concerning a person named Arthur Mayberry with regard to Sally/Sallie Reeves or the Reeves family in general. Such a person is not mentioned in Art T. Burton's biography 'Black Gun, Silver Star: The Life and Legend of Frontier Marshal Bass Reeves.' Furthermore, the character does not exist in Sidney Thompson's 'Follow the Angels, Follow the Doves' and 'Hell on the Border,' the source novels of the series. Therefore, it is possible that the character was conceived by creator Chad Feehan and his team of writers, especially considering his admission that fiction was used to fill in the blanks in Bass and his family members' lives.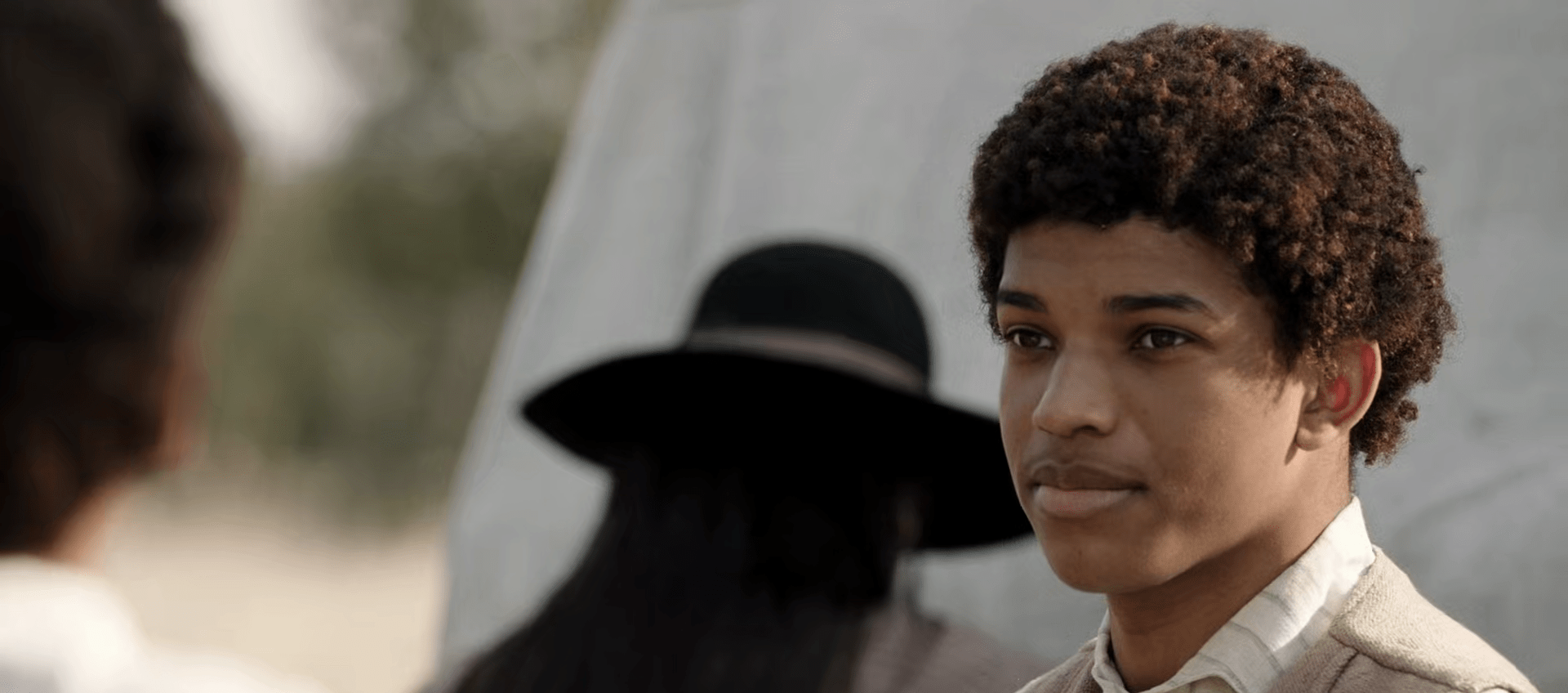 Arthur can be a fictitious character conceived to integrate a romantic storyline into the narrative of the historical drama. While Bass' expeditions to capture outlaws as the newly appointed deputy marshal offer thrills, Arthur and Sally's storyline succeeds in captivating the viewers with their affecting togetherness. Beth Dutton and Rip Wheeler's relationship in 'Yellowstone,' similar to Spencer Dutton and Alexandra's togetherness in '1923,' has shown that romantic storylines are an integral part of the 'Taylor Sheridan universe." Since 'Bass Reeves' is also a part of the same, Arthur and Sally's storyline does make sense.
Having said that, it isn't impossible that there is a real-life counterpart for Arthur. Four years before her marriage, Sallie gave birth to a child named Charley. It is unknown whether Charley's father was the same person who eventually married her or someone else. If it is not her husband, she might have been in a relationship with another person, who can be the inspiration behind Arthur. Charley was not included in Bass' will, which adds weight to this possibility. Bass might have not approved of the possible relationship and accepted his grandson to name the latter on his will. Unfortunately, there are no records to prove that Sallie knew her husband from a very young age to establish that the latter is the real-life counterpart of Arthur.
Sally and Arthur's Union
In 1886, Sallie married Green Saunders/Sanders, reportedly a cook based in Fort Smith, Arkansas. If Arthur is not based on Green but on another person, Sallie and the latter didn't end up together. After Sallie and Green's marriage, the couple lived together in Fort Smith and they were close to the Reeves in general. When Jennie died, it was Green who took care of the burial procedures in the absence of Bass. "It is apparent to me that Bass Reeves was not residing with his wife at the time of her death because a man named Green Saunders, Reeves's son-in-law [daughter Sallie's husband], paid for the burial, which was conducted by Birnie Funeral Home in Fort Smith," Burton wrote in his book.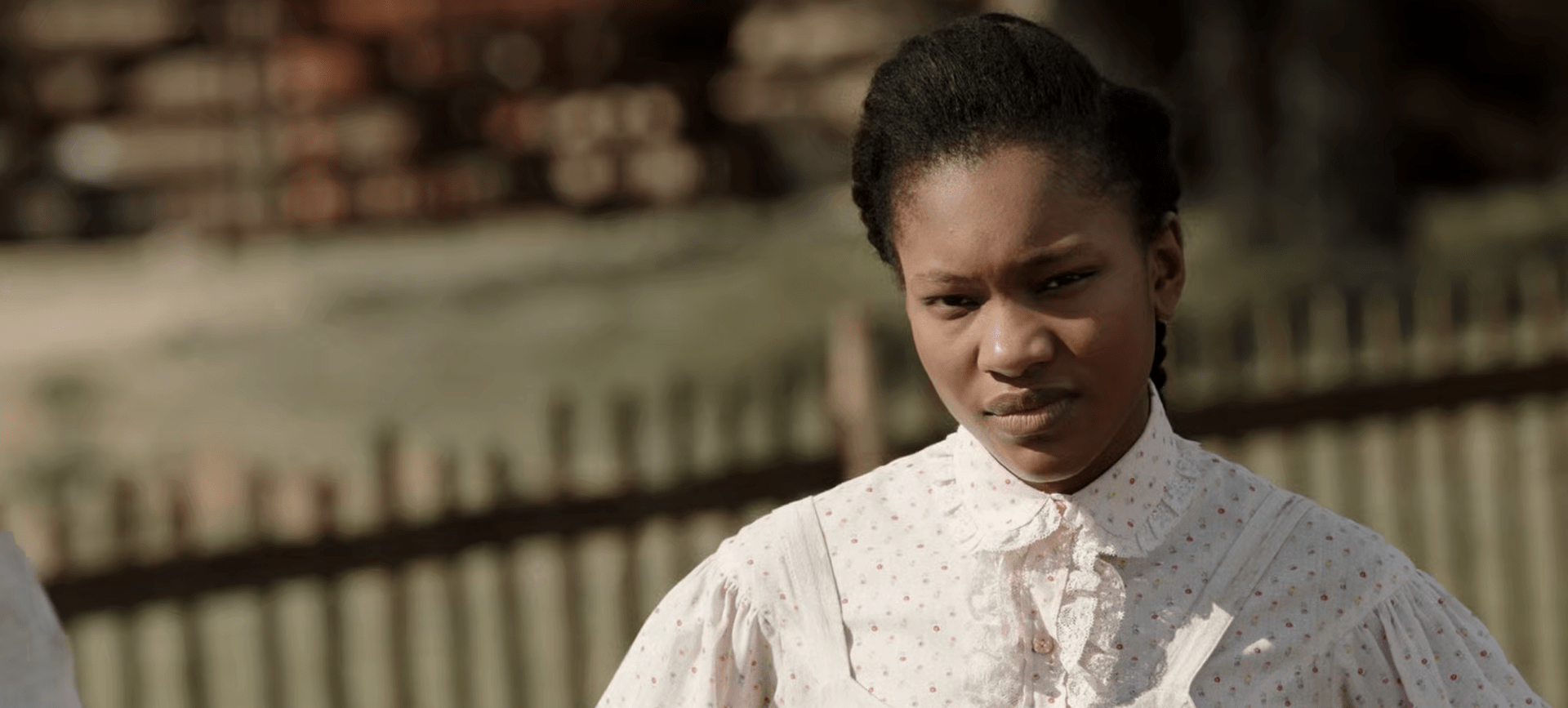 Similarly, when Sallie's brother Benjamin "Bennie" Reeves got imprisoned after getting charged with the murder of his wife, he reached out to his sister and his brother-in-law Green. "On September 22, 1911, Bennie sent his sister Sallie Sanders and her husband of Fort Smith a blank deed in the hopes of securing funds to aid in his efforts to obtain a pardon or commutation of sentence. When the deed was executed, he asked for it to be forwarded to A. C. Spahn at 816 Emporia Street in Muskogee," Burton's book further reads.
As per the United States Marshals Museum, Green passed away in 1914. There are no details available concerning Sallie's life after the demise of her husband. Unverified reports state that the couple had two children as well.
Read More: George Reeves Was a Real Confederate Soldier. He Fought With Bass Reeves.