Billy Crow meets Calista in the fourth episode of Paramount+'s Western series 'Lawmen: Bass Reeves' after becoming Deputy Marshal Bass' companion. While Bass searches for Silas Cobb in a brothel, Billy stays outside to ready the horses once the deputy finishes his job, only to meet the young girl. Although he asks her name, Calista makes it clear that she won't reveal it easily and that he should earn it. Even though Billy has to leave the premises soon with a heavy heart, he is smitten by the beauty and behavior of Calista, which most likely will lead him back to the brothel to meet her! SPOILERS AHEAD.
The Belle of the Brothel
Calista is a prostitute who works at a brothel seemingly located in Van Buren, Arkansas. While her fellow ladies of the night try to win the eyes and hearts of potential customers, she stays away from the crowd, which makes it clear that she is working at the establishment because she doesn't have any other choice. She sneaks away from her potential clients to spend the night alone with a book, only to accidentally meet Billy. Calista is harsh and honest. She doesn't try to lure Billy to her bed for his money but gives him a taste of the truth about life, especially hers.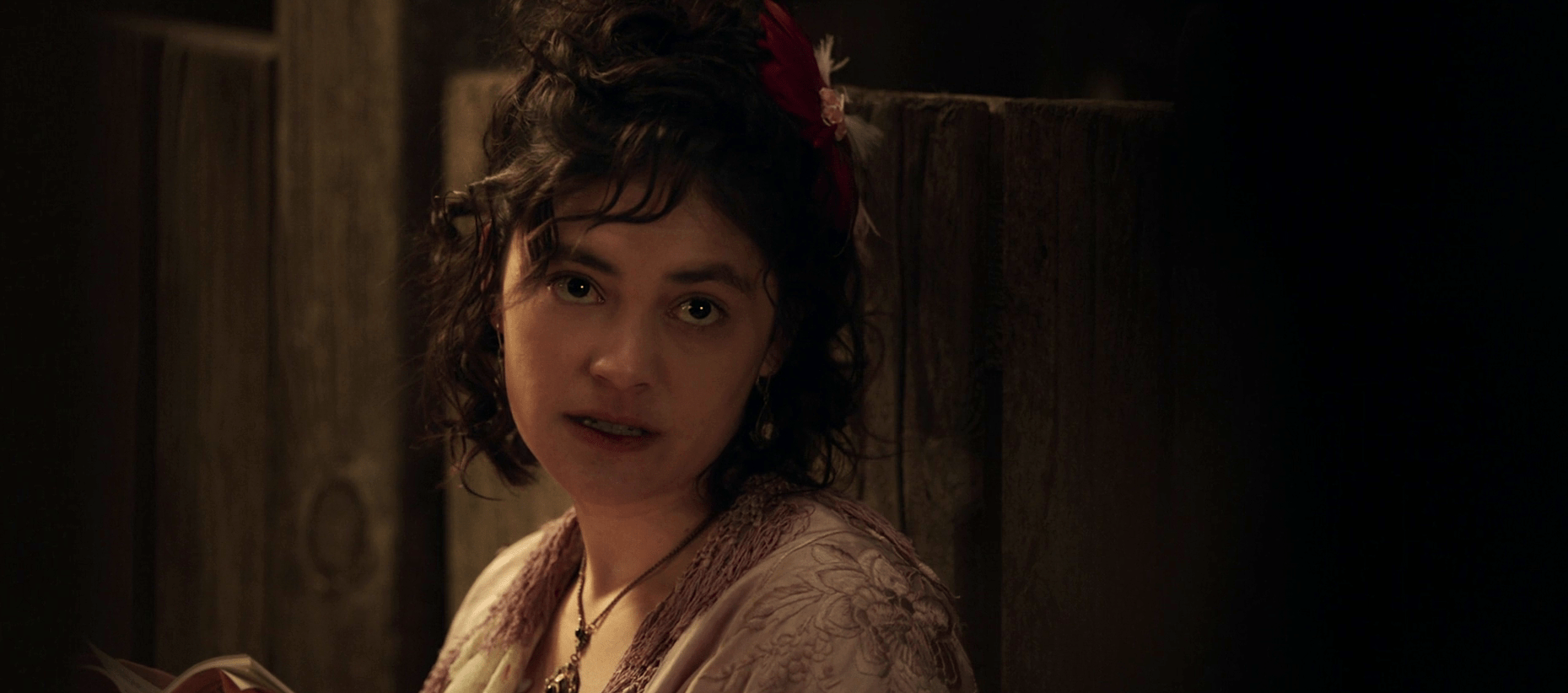 Calista is immersed in hopelessness. She doesn't even complete reading her book because she thinks that every tale has the same inconsequential ending which doesn't make a difference in reality. Her harshness is the byproduct of this hopelessness, which enables her to be honest without many expectations and ambitions in life. She must have learned to be contented with the bare minimum, which can be a peaceful night at the brothel. Calista doesn't have anything to look forward to and the same is expressed through her indifference. She doesn't allow anyone to take advantage of her and that can be the reason why she asks Billy to "earn" her name rather than expecting it for free.
Blu Hunt as Calista
Blu Hunt plays Calista. An alumni of the American Academy of Dramatic Arts, Hunt made her acting debut in the short film 'One Block Away,' in which she plays Erica. Her breakthrough came with her performance as The Hollow/Inadu Labonair in The CW's supernatural series 'The Originals,' in which she appears in six episodes. In 2019, she joined the main cast of Netflix's science fiction series 'Another Life,' in which she plays August Catawnee. In addition, she also features in ABC's crime drama series 'Stumptown.' In ABC's sitcom 'Grown-ish,' Hunt plays Grace, featuring in three episodes.
Hunt made her feature film debut with her portrayal of Danielle "Dani" Moonstar/Mirage in the 'X-Men' spin-off movie 'The New Mutants.' Mirage is a fictional Northern Cheyenne superhero. Hunt herself is an Oglala descendant. In the film, she stars alongside Maisie Williams and Anya Taylor-Joy. The actress recently completed the filming of Colin Ferguson-starrer 'Expectations' and Elric Kane's horror film 'The Dead Thing.'
Billy and Calista's Potential Union
When Billy Crow gets arrested by Bass, the former realizes that there's more to life than being a part of a robbery gang. Billy gets tired of remaining at the end of a gun irrespective of who holds the same. That's the reason why he becomes the companion of Bass. Billy searches for a new meaning to life and he hopes that he will gain the same from the deputy marshal. However, he may find the same in Calista. After meeting her, Billy gets captivated enough to form an attachment with her and if the same happens, it will define Billy's life as he wants.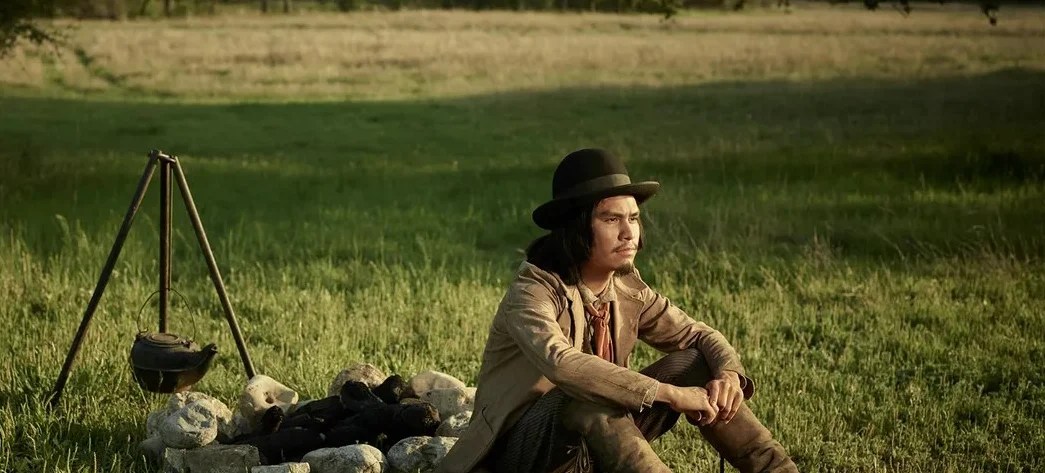 It may not be easy for Billy to form such an intimate connection with someone like Calista, who is immersed in hopelessness without trusting anyone. After being a part of countless men's intimate nights, she must have reached a point where she could see intimacy as hollow and vulnerable to fading at any moment. Even if Billy wants to build a life with her, he may need to convince Calista that he will be there for her and that he won't fade away at the end of the night. If he manages to do so, the chances of their union materializing are indeed high.
Since Calista's brothel is a place that outlaws visit regularly, it is safe to say that her path will cross with Billy's again. When that happens, Billy's ambitions may make him try to build a life with the lady of the night. If he succeeds in breaching Calista's wall of hopelessness, he stands a chance to become her man for good.
Read More: Lawmen Bass Reeves: Judge Isaac Parker Died at the Age of 58