CBS's 'Tough as Nails' is a reality competition series wherein individuals from all walks of life who already work physically demanding jobs in the real world face challenges to test their endurance, skills, and strength. All these trials are at actual field sites, and the best part is that even when the contestants are eliminated, they get to stick around and prove their worth. Only, they won't be in the running for the $200,000 cash prize and the title of the toughest soul in America.
Season 3 introduced Ex-Marine and Firefighter Lia Mort, who enjoyed her way to the top, claiming her belt as the Season 3 winner. Let's find out how life has been since winning the title of 'Tough as Nails' for Military Intelligent Analyst Lia Mort.
Lia Mort's Tough as Nails Journey
Unlike most contestants who participate in a reality TV show with a massive sum of money at play, Lia Mort just came for the experience. She recalled watching Season 1 of the show with her husband, hoping to appear as a contestant on the show. Thus, Lia sent out an application, only to be disappointed at first. Later, she received a call from the Casting Director of the show, which guaranteed her appearance in Season 3.
Lia was simply in it for fun, and she was happy to be a part of the experience where she got to do things she enjoyed, crossing obstacles. One by one, Lia crossed through each obstacle and reached the top. Her physical and mental capacity was tested throughout the show, but the "Jill of All Trades" put on a happy face and got through everything with her positive outlook and energetic personality.
Throughout the roughly 20 timed tasks in 10 episodes, Lia lived up to her nickname. Her performance in one of the obstacles involving finding four tires with the same number among 600, putting them onto wheels, and applying pressure on them was truly amazing to watch. Though there was not a single obstacle that Lia could not triumph over, the water challenge was genuinely challenging for her.
Contestants had to race through obstacles, use a sledgehammer to break down a wall, stack 30 pallets, untie and drag a dummy up a slope, and take out four tires and attach them to a container to create stairs. Next, they had to cut three pieces of metal with a grinder to make six steps, drive two stakes with the sledgehammer, and raise a rope ladder to reach a truck during the final challenge.
Lia came in the first place, winning the title, $200,000, and a Ford pickup truck. Interestingly, the Veteran donated $5,000 of her winnings from the main prize to each of the 11 charities chosen by other contestants. Now that the cameras have turned away, viewers wonder what Lia is up to. Let's find out, shall we?
Where Is Lia Mort Now?
55-year-old Lisa Mort is truly living her best life with her husband, John Lennon Mort, on their beautiful farm in Richfield, Pennsylvania. She also launched a podcast called, 'More Than Tough,' with her fellow competitor, Kalimba Edwards. Even after Season 3 ended, Lia kept in touch with all her competitors, ex-cast members, and crew members, whom she called on her podcast to talk about key moments and experiences on the show.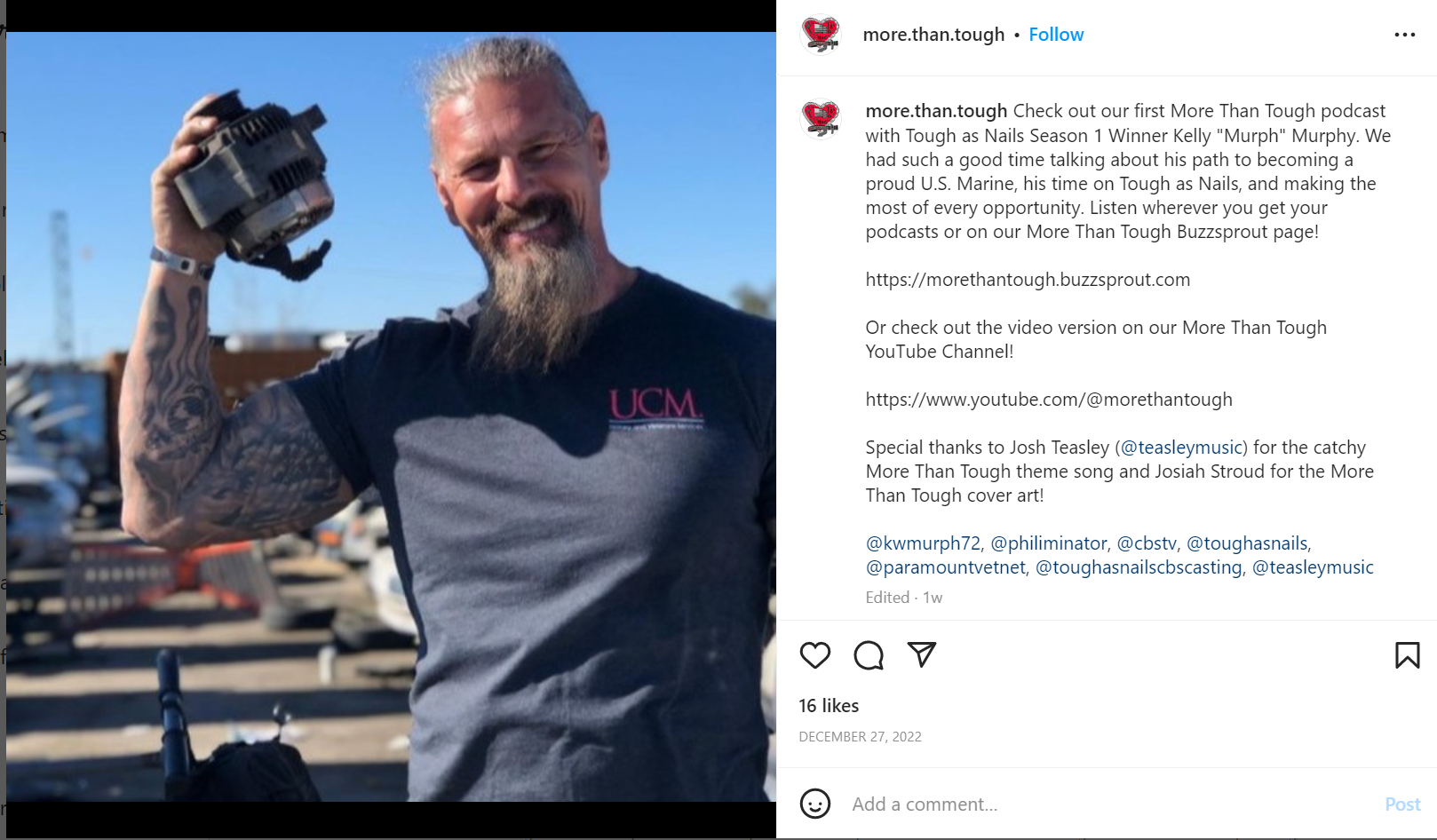 Currently, Lia is focusing on her obstacle course, 'Tougher Than Tough,' that she built on her 13-acre farm with her husband. It is similar to the one on the show and is open for people, including veterans, to enjoy. In her own way, the Richfield native continues to work for the community and supports her fellow veterans. Besides, she is an Honor Guard Member of American Legion Post 25. Lia enjoys a peaceful farm lifestyle with her husband and beloved animals; we wish she continues to gain success in her life.
Read More: Is Tough as Nails Scripted or Real?